This summer Hometown Show travelled to America to record a new EP and play shows throughout the States including shooting a segment for a show called BalconyTV, shot on-top of the Hard Rock Cafe in Nashville.
The EP entitled 'Longest Road, Lonesome Path. Part 1' was recorded in Kentucky with a full-band line up that includes banjo, mandolin, organ, fiddle, bass and guitar. You can listen to a track from the new EP HERE
Pie & Vinyl are hosting a special live in-store event for the EP release on 20th October were Hometown Show will be performing live and selling copies of the EP (limited to 50 spaces, starts at 8pm).
Hometown Show also be performing on the following dates:
22/09/12 – Hoedown with Hometown Show @ Bar56, Albert Road, Southsea (FREE entry, 8pm start)
09/10/12 – Southsea D.I.Y with Digger Barnes @ Edge of The Wedge, Southsea (£4 entry, 8pm start)
20/10/12 – Live in-store @ Pie & Vinyl, Castle Road, Southsea (FREE entry, limited to 50 space, 8pm start)
04/11/12 – Headlining @ Drift Bar, Palmerston Road, Southsea (£2 entry, 8pm start)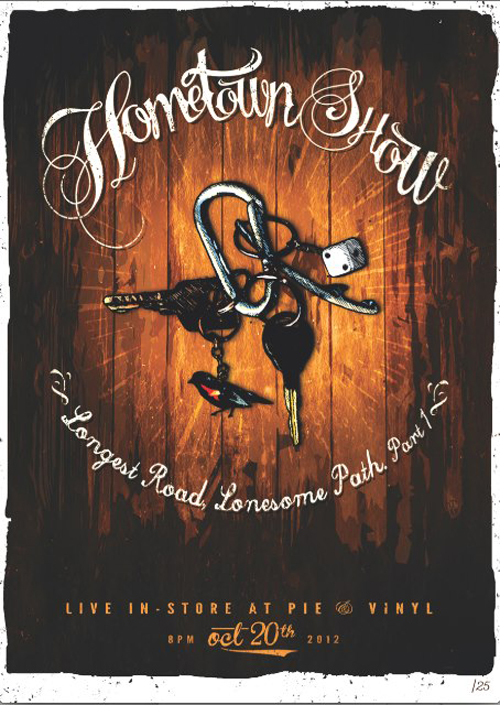 ---