Strong Island/Strong Island Recordings' Southsea Fest stage Drunken Sailor has to go down as one of the most fun things we have been a part of. The day was hectic, hot & loud but everyone who helped put it together, the venue and all the bands that performed absolutely killed it and hopefully everyone who made it through enjoyed themselves.
Josh Knill took a load of photos of the bands during the day (You're Smiling Now But We'll All Turn Into Demons, Dirty Legion, The Golden Hairs, Dead Rabbits, Battery Hens, Is Bliss, Kinky Boot Beats, Arrows of Love and Honeycomb Bones) and a selection of photos are shown below. We've put up a load of them on the Strong Island Recordings Facebook page:
www.facebook.com/StrongIslandRecordings
P.S. Let us know what you thought of the Drunken Sailor stage with a comment, we would love to know what you thought.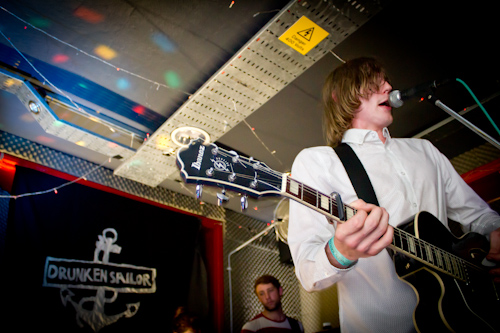 ---