Beans on Toast took over the Wedgewood Rooms on the back of his fourteenth album 'Survival of The Friendliest', released, as is a Beans tradition, on 1st December (his birthday).
His latest album is by his own admission "the most optimistic album I've ever made" stating that previous album 'The Unforeseeable Future' (released in 2020) had dealt with the sadness and chaos of Covid, Politics & BLM, so in writing this album he decided that he wanted it to be celebratory of the joyous things in life.
And this gig felt very much in that spirit as a fun evening with Jay taking requests, chatting to fans and joining them in the audience. It felt very personal and when I arrived at the venue to see that there was no barrier and photo pit, I did a double-take, but during the gig, I realised that this was in order to allow the artist and audience to feel more connected.
And it worked as the evening was very much more of an event, not purely a gig of song after song after song. There were amusing anecdotes of Jay talking to other parents at kids birthday parties (apparently he is now an expert in the deeper meaning of Frozen 2) and also trying to educate his toddler-aged daughter on classic albums, to very little success!
This included audience participation in a game of guess the age of Jack (Flanagan), guitarist with Mystery Jets who joined Jay on tour along with Kitty Liv (bass & harmonic who was hugely impressive as support), all because Jack had been asked for ID twice that day when trying to get into pubs in Southsea. Jack's look disguises his age, with guesses between 19 & 23, his age is disclosed (eventually) as 29!
The Wedge has often been a venue in which Beans play when touring a new album, with opening tracks including 'A Beautiful Place' and 'Not Everybody Thinks We're Doomed' coming from his latest release and very much in keeping with the more upbeat spirit of the evening.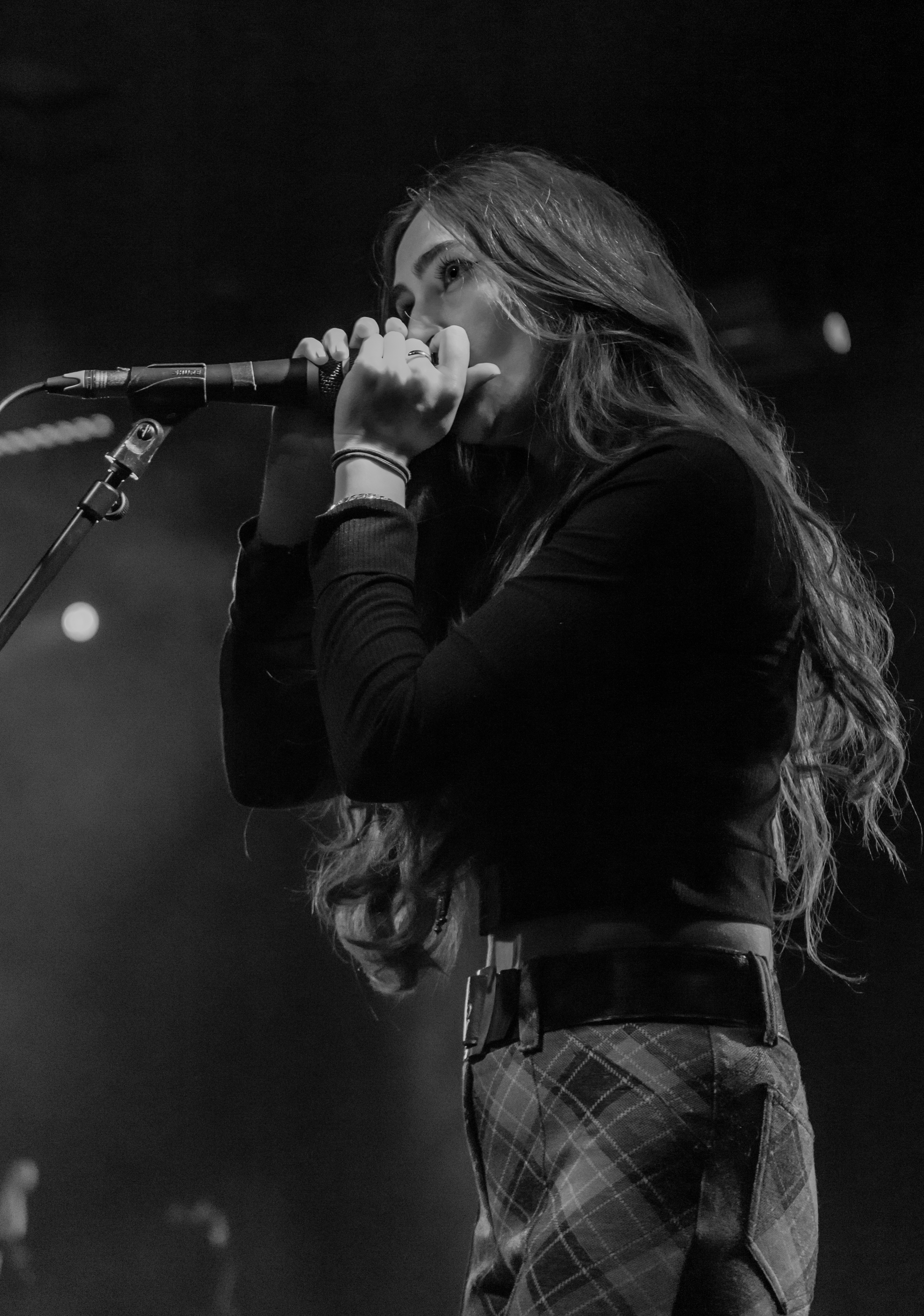 Kitty (the best harmonica player he knows) joins Jay for a brilliant bluesy version of 'I'm Home When You Hold Me' which clearly strikes a chord with the audience as many couples sing to each other and embrace in a shared love of the song & life together. Oh and I agree, Kitty is the best harmonica player I know too!
One of his best known songs 'MDMAmazing' is a real treat as Jay takes us through a commentary of the song by deconstructing which parts are true and which are more fantasy, this made an already amusing song to be somehow even more comical.
There are moments where Jay steps back into the political world, 'War on War' for one and 'Swimming In It' a protest song written by Jay in support of SOS Whitstable where he takes aim at Southern Water's horrific handling of waste water (which goes down well with the Southsea crowd).
Bringing us back the spirit of love, Jay introduces 'Let's Get Married Again' as a song completely dedicated to his wife Lizzie B, another touching moment in what becomes a room filled with hugs & smiles.
The night finishes quite fittingly with 'On & On', a perfect way to sum up the evening, with a nod towards how we all keep moving forward despite the challenges that life continues to throw our way 'Because I believe the world's worth saving, and I hope that if we keep learning, then we can stop the world from burning, and we can keep on singing'. Words that never feel more true than in the days following this show.
---