A cold and very rainy Thursday in December might not be most people's ideal time to step out of the comfort of their own home and enjoy some live music, but if one thing is for sure it's that younger audiences can't be stopped.
Support for the tour came in the form of Cemetery Sun, an inoffensive pop-punk band from California. It was clear from the reactions in the room that they remained fairly unknown, but they got people dancing and were a good way to open the night. Admittedly quite ill (probably from our great British weather) with singer Josh Doty sat down for most of the set, they gave it their best shot and were quite enjoyable as far as opening bands go.
Second support Hot Milk are building their following across the UK by hopping from festival to festival including Download, Reading & Leeds and Truck Festival, and it appears to be working in their favour. By the time they came on stage the crowd had filled out a bit and were much more active than for the previous act.
Having come all the way from sunny Australia, a half-empty show might be enough to put a downer on some bands. Not The Faim.
They play each and every show like it's their biggest and best, and you wouldn't know any different if they were playing to a crowd of 5,000 or a crowd of 50.
Riding off the success of their recently-released debut album State Of Mind and their last UK/EU tour selling out a number of shows seems to have gained the band a loyal following. A good 80% of the crowd responded with a resounding "yes" when asked if they've ever seen The Faim before, with fans even following them from show to show and tour to tour.
For a new and relatively young band, however, they absolutely know their audience and what they want. Their setlist was full of crowd-pleasers including singles "Summer Is A Curse", "Amelie" and "Humans", and older tracks such as "When It Comes".
Vocalist Josh Raven has complete control of any crowd they play to, and this was no change. The amount of charisma he has is tantalising, knowing when to take things seriously and when they can play around a bit.
For a new and relatively young band, however, they absolutely know their audience and what they want.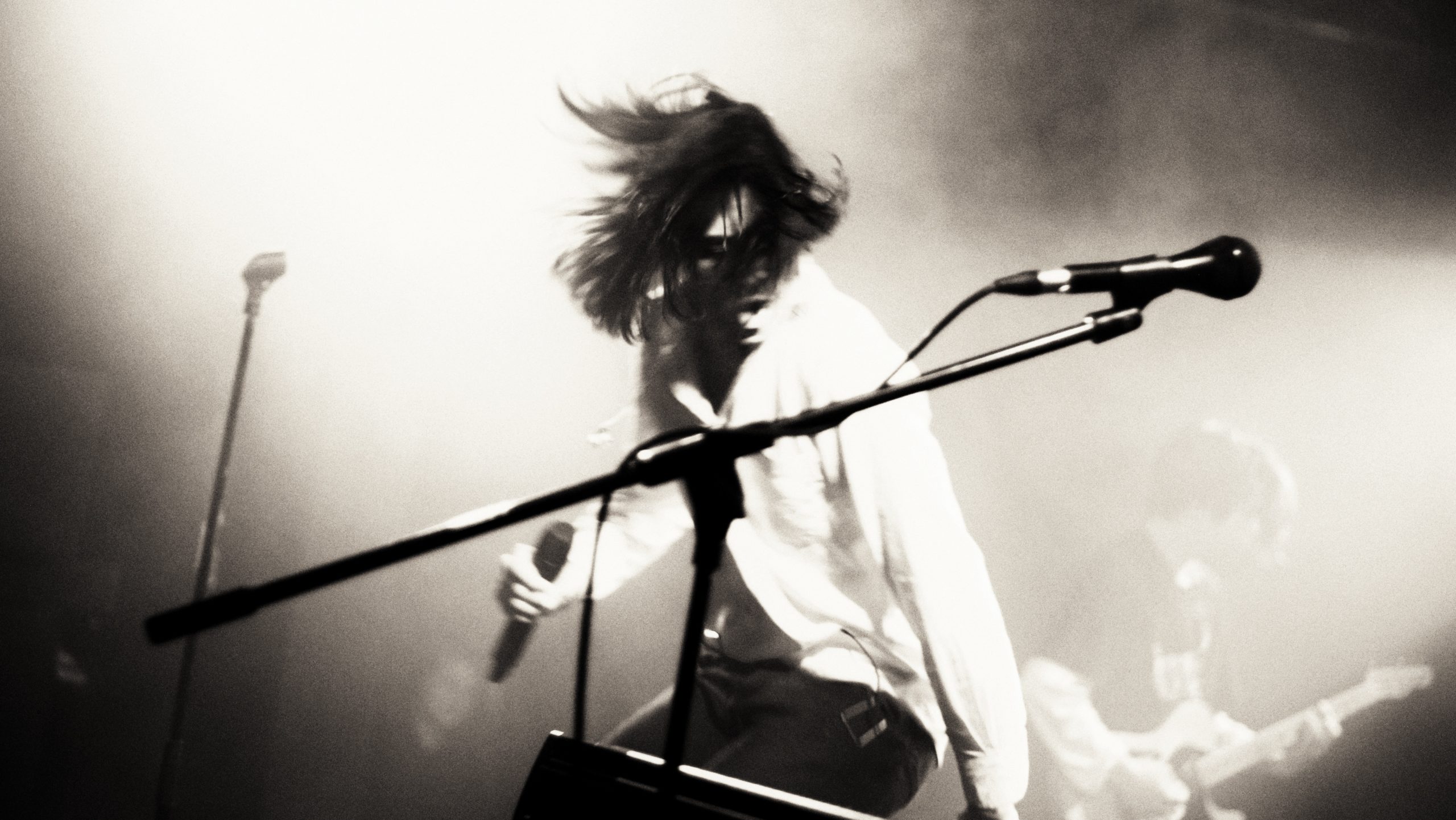 Stories of bands pranking each other on tour have been around as long as tours have. They might have been sticking marshmallows on drum sticks, but it was their support who had the last laugh. Jim Shaw (Hot Milk co-frontman) coming out in just his boxers to give a lap-dance to an embarrassed Josh Raven while they played "Fire" might have been enough to put others off. However, Raven even took the time to say that was his favourite moment of the entire tour – so perhaps Hot Milk have earnt themselves some favours.
Glass half-empty or glass half-full? The room might have been a little on the sparse side, but you can tell from their energy and youthful vitality that every show is the best show they've ever played, and the crowd came away having loved every second from The Faim.
---