Earlier this year Nakala released her debut EP 'Owe It To You' which has garnered over 3 million streams on Spotify. It caught the attention of heavyweight curators and label Majestic Casual, who went on to release follow up 'Do It Right.' Each release sees another support milestone for her, with track 'Sumthin' leading her to become BBC 1xtra Artist Of The Week as well as backing by tastemaker Jamz Supernova for her feature on Actor by emerging artist Ayelle, which was also noted in the top 100 tracks of quarter 3 in Pitchfork.
The songstress has been building a solid catalogue by releasing consistently and her 8 track project titled 'GIRL'. GIRL combines all the right flavours to make contemporary RnB with an energetic yet nostalgic twist likened to that of 90s RnB. The project takes you on an immersive journey full of ups and downs, all led by Nakala's mesmerising vocal harmonies. I was fortunate to spend some time with her recently to find out more about what makes her tick.
Could you tell me about how you initially got involved with music and who influenced you most?
I've always had music around me growing up, my cousin got me playing guitar and once I got to college I was surrounded by talented friends that constantly influenced me. My parents were supportive and I had great music teachers throughout school that saw I was passionate and pushed me. No one person in particular though.
For those who are new to your music which three tracks would you encourage them to check out first and why?
Paris – breaks you in gently to the world of Nakala. Say You Love Me – if you didn't catch my vibe in the first one you 100% will with this one. Cheap Vacation – If you wanna get into my soul and see what's going on in there.
I first saw you play live at your sister's wedding. This was a beautiful acoustic performance but your music is very much more of an R&B sound. Can you describe how you felt whilst writing your first the new album and the creative differences between your early music and the way that you compose music now?
I think I cried the whole way through that performance haha! Nothing has changed for me creatively, I've always written so freely about situations I'm going through, as if I have all the time in the world, I barely give my creative process a thought because songs just come without me having any choice. My influences have changed but my roots and process stay the same.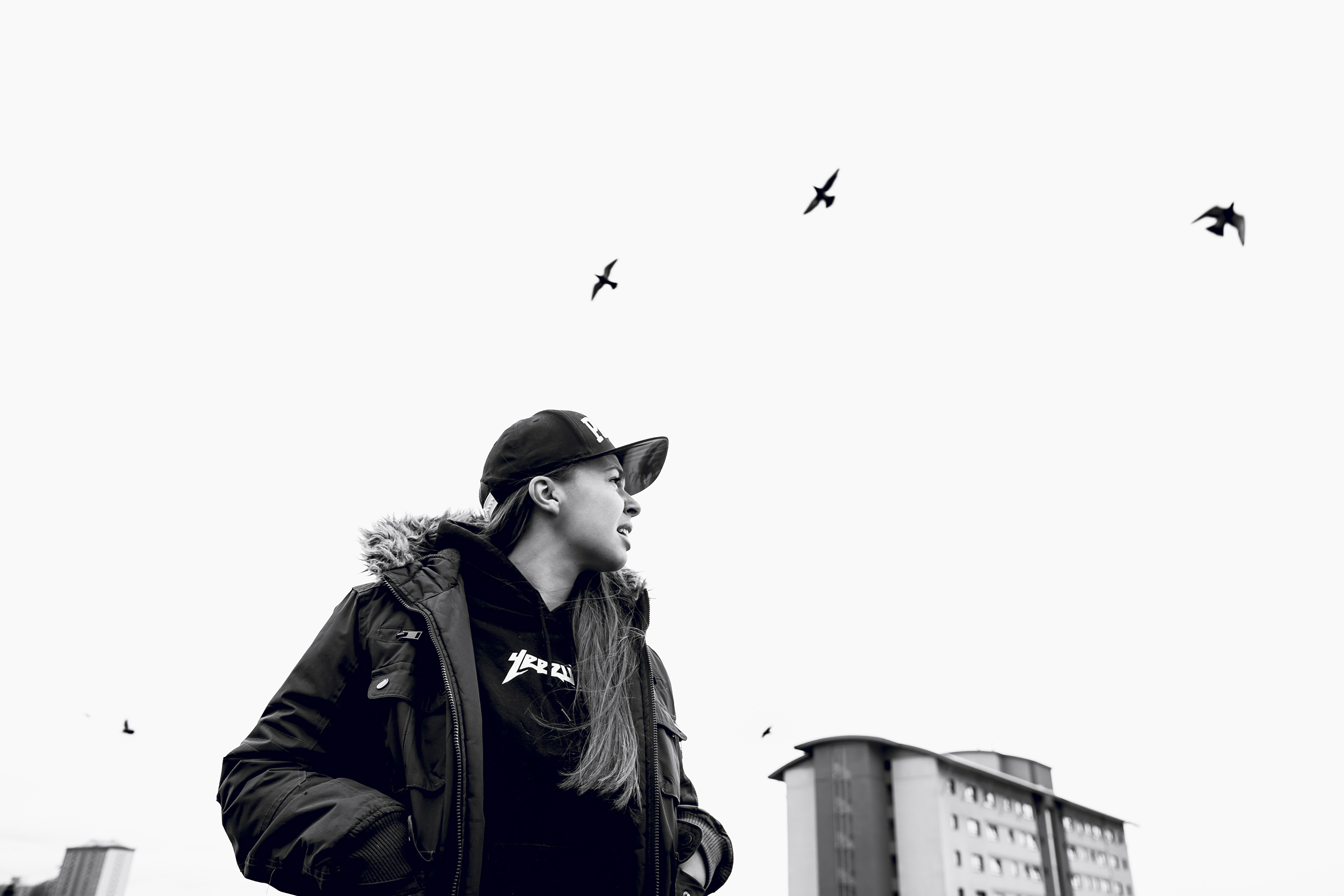 Over the years has your approach to performing live changed and if so how?
I've always stuck to sitting behind an instrument and singing my songs, for years. I think as bigger and better gigs come along now I'm going to start changing my approach, just me and the mic, backing tracks nice and loud. It will depend on the gig though, I want to keep my musicianship alive for sure.
How do you feel when you share your music for the first time? Do you prefer to share new music live where you can see the crowd's reaction first hand or online perhaps?
I try not to worry too much about anyone's reaction to my songs. I'm always excited to release new music but I've never had the chance to play brand new songs to a crowd, I expect that would be great. I love getting positive feedback, some of the messages I get are truly beautiful.
What bands and artists are you currently listening to and how are they inspiring you to explore and implement new ideas with your music?
Top three right now: Mac Ayres, Daniel Cesar and Noname – all for the same reasons. They keep real music alive, something I'm super passionate about is real musicians, real instruments, Jazz, Gospel. I don't ever want to lose that in my own music. It's less about exploring new ways but remembering to remain true to myself.
You have previously collaborated with Jordo but are there any other acts on your radar that you'd like to work with in the future?
I'd love to work with all of the above. Again for me, I just wanna work with dope musicians, they inspire me so much. Syd, H.E.R, Sonder and Frank Ocean are just to name a few.
What can we expect from you over the next twelve months?
Live performances… Hopefully a video 😏
---