Port Solent launched the first of their Watersports Weekends on Saturday 30th June and Sunday 1st July with the proceeds benefitting its 2018 charity partner, the Andrew Simpson Sailing Foundation. There will be an additional Watersports Weekend event on September 1st and 2nd too. Families then will have the chance to get out on the water and try kayaking or stand-up paddleboarding in the sectioned off area of the Port Solent marina from 11am – 4pm with a small charity contribution of £5 for the activities requested.
The Andrew Simpson Sailing Foundation facilitates a wider participation in sailing, encouraging children and young adults from all backgrounds to get out on the water, catering for a range of physical and educational abilities.
Lisa Fowler of Port Solent, said: "We're looking forward to offering visitors to Port Solent and their families and friends the opportunity to have fun on the water and get a taster of some water-based sports. After visitors have worked up an appetite on the Solent, they can build their energy back up with food at one of our popular restaurants and really make a day of it."
To find out more about Port Solent, including upcoming events, visit: www.portsolent.com.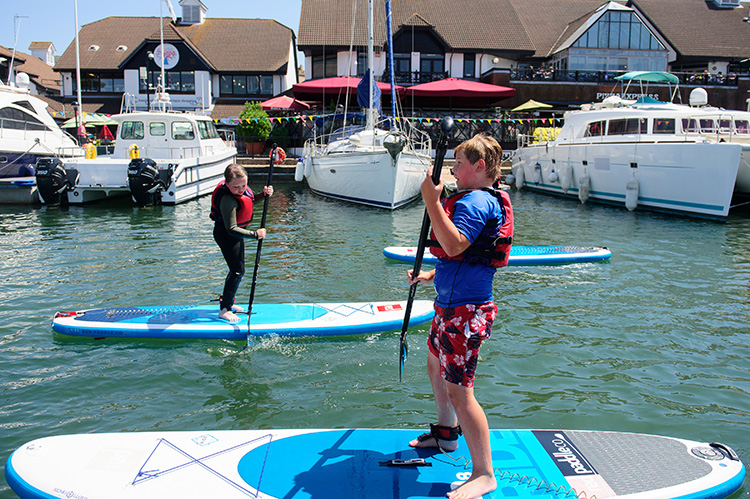 ---