On the third Thursday of every month, Aspex Gallery in Gunwharf Quays hosts a range of creative events: exhibition previews, networking, creative showcases and talks/seminars.
This February (on the 15th February from 6-8pm) is a showcase of eight short films, approx five minutes in length, which have been nominated for The News Portsmouth's Guides Awards or recently produced in Portsmouth and not shared with an audience before. Each film will receive a short introduction from it's creator, prior to screening. February's #ThirdThursdays is a collaboration between Aspex and the Portsmouth Film Society. 
Films so far announced (with more to follow) are:
– 'A Hero's Journey' (2012), Riyadh Haque
– 'Cure or be Cured' (2017), Eilis Philips
– 'The Brother' (2017), Russell Simpson
There will be a short break in the middle of the evening – an opportunity for attendees to meet one another, tour the Gallery or purchase a refreshment from Aspex's cafe partners, artisan bakery Bread Addiction.
The event is completely free, however, booking is essential HERE. If you have a query, please contact the Gallery.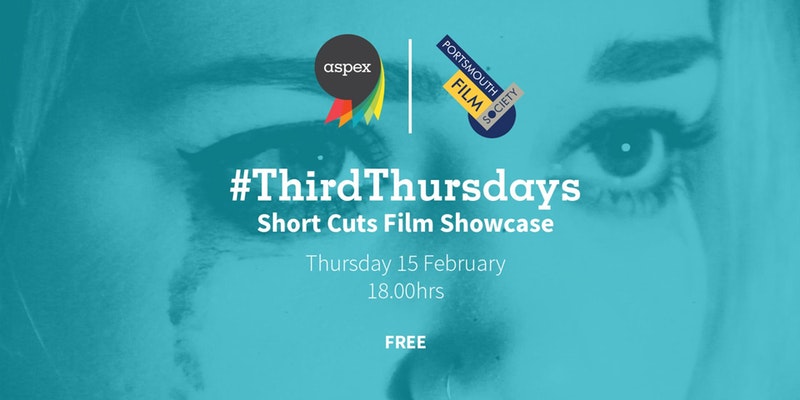 ---