'LOOK AT your city' is a new collaborative project exploring the architecture of Portsmouth through photography and drawing. The project was established by Aspex Artist Associate and artist-in-residence, Naty Lopez-Holguin, who has been situated in the Aspex Gallery Artist's Studio from the 4th June. The artist has gathered a group of local creatives from different disciplines to take part in the project, including architects, illustrators, photographers, fine artists and graphic designers. The intention of the project is to affect the creative culture within the city through multidisciplinary collaboration.
Naty said: "Photography has been chosen due to its availability to all from high spec cameras to everyday phones, and drawing owing to its primacy and versatility, which will be fully celebrated".
The artists involved are: Francis Graves, Huw Heywood, Julie Graves, Chris Wood, Jonathan Scott, Oana Damir, Michael Mackenzie, Nicola Lockwood, Agata Wojcieszkiewicz, Deane Clark, James Saunders, Sarah Hanley & Roger Boyce.
The exhibition runs from the 29th of June through to the 1st July with a celebratory event this Thursday (29th June) from 6pm to 8pm.
Find out more at the Aspex website: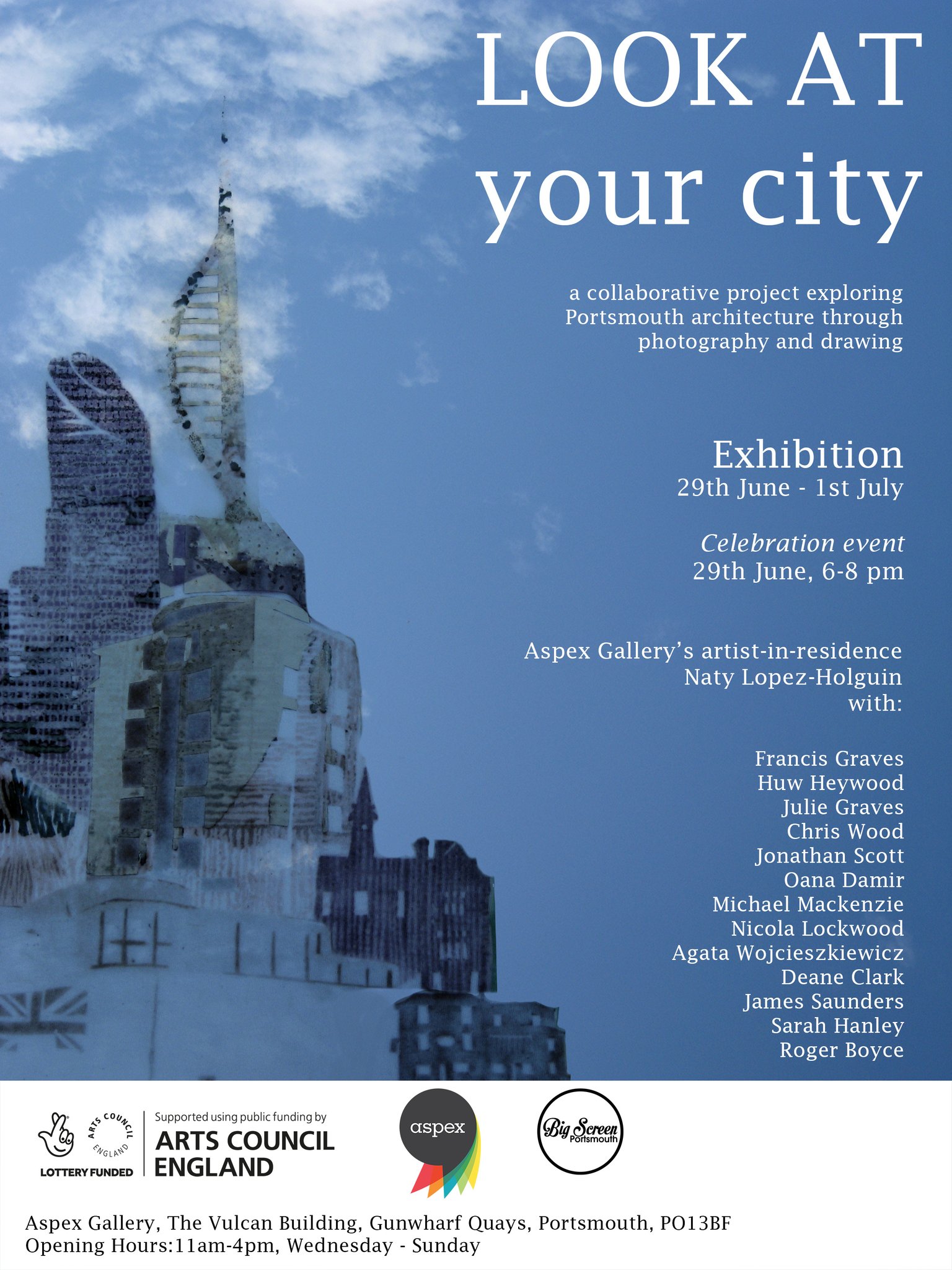 ---