The south coast is a great place to be if you love a music festival. We are a little spoilt for choice when it comes to live music, some may argue that there is almost too much choice! Here is my tips for the best festivals on the south coast this year.
Mutiny Festival | Sat 21st and Sun 22nd May | Portsmouth, Hampshire
The festival was initially held in Victoria Park, Portsmouth before moving to Footwell Park in Chichester. Last year the festival finally dropped anchor and found a new home at King George V Field in Portsmouth. As it stands the only act announced is global rap star 50 Cent. You can be sure that as the event draws nearer there will be even more top dance, rap and electro artists and DJs added to the bill. Previous events have seen performances from the likes of Snoop Dogg, Labyrinth, Cee Lo Green and Jaguar Skills.
Website: www.mutinyfestivals.co.uk
Facebook: www.facebook.com/mutinyfestivals
Twitter: www.twitter.com/MutinyFestivals
Instagram: www.instagram.com/mutinyfestivals
Common People | Sat 27th and Sun 28th May | Southampton, Hampshire
Rob Da Bank's newest festival is back for the third year at Southampton Common. I was fortunate to cover the event last year and on both Saturday and Sunday we were treated to beautiful sunshine. This is probably the smallest festival on my list but for me that adds to the festival's charm as you are never far from anything. Like many festivals at the moment, they are yet to announce any of the artists who will be performing but I'm sure it is safe to say that we'll see the Cuban Brothers and Portsmouth's Batala. Both are the mainstays of any Rob Da Bank event. Previous performers at Common People include Craig David, Fat Boy Slim, Band of Skulls, Years and Years, Kassassin Street and Grace Jones.
Website: www.southampton.commonpeople.net
Facebook: www.facebook.com/commonpeopleSO
Twitter: www.twitter.com/CommonPeopleSO
Instagram: www.instagram.com/commonpeopleSO
Craig David at Common People
Isle of Wight Festival | Thus 8th to Sun 11th June | Newport, Isle of Wight
The Isle of Wight was the first festival I ever attended back in 2005. The festival continues to book upcoming acts, as well as those riding high in the charts and bonafide legends of music. With Bestival moving to the mainland this year the Isle of Wight Festival this is now the only big festival that requires access by boat, for me that is something that adds to the unique experience of the event. Festival organiser John Giddings has already announced a host of performers which includes the amazing Arcade Fire, David Guetta, Rod Stewart and Run DMC, George Ezra, Bastille, Rag 'n' Bone Man and Jack Savoretti.
Website: www.isleofwightfestival.com
Facebook: www.facebook.com/iwfestival
Twitter: www.twitter.com/IsleOfWightFest
Instagram: www.instagram.com/isleofwightfest
Blissfields | Thurs 6th to Sat 8th July | Winchester, Hampshire
Blissfields began back in 2001 when organisers Paul and Mel Bliss hosted a small event for about seventy guests on Bradley Farm near Alresford. As it grew the festival began to receive recognition by winning the 'Best Small Festival' award at the 2007 UK Festival Awards. The festival has a built a reputation for showcasing some of the UK's biggest talent before they hit the big time. Previous acts on the main stage include Mumford and Sons, Laura Marling, Ben Howard, Sam Smith, Bastille and Frank Turner. The first wave of line up announcements includes Metronomy, Lady Leshurr, Sundara Karma, S4U and BBC Radio 1Xtra's Sian Anderson.
Website: www.blissfields.co.uk
Facebook: www.facebook.com/Blissfields
Twitter: www.twitter.com/blissfields
Instagram: www.instagram.com/blissfields
Camp Bestival | Thurs 27th to Sun 30th July | Lulworth Castle, Dorset
The event is the undisputed king of the family festivals. Held within the grounds of the beautiful Lulworth Castle will be something for all the family. This year you can expect live performances from Holly Johnson (Frankie Goes To Hollywood), Mark Ronson, All Saints, Leftfield, Madness and X-Factor 2015 winner Louisa Johnson. For the younger festival goers there will be entertainment from Dick and Dom, Mr Tumble and the cast of the smash hit West End musical School of Rock which is based on the Jack Black film of the same name. Carrying on the tradition of fancy dress organisers invite it's festival goers to get involved with their pop and rock star theme.
Website: www.campbestival.net
Facebook: www.facebook.com/campbestival
Twitter: www.twitter.com/campbestival
Instagram: www.instagram.com/campbestival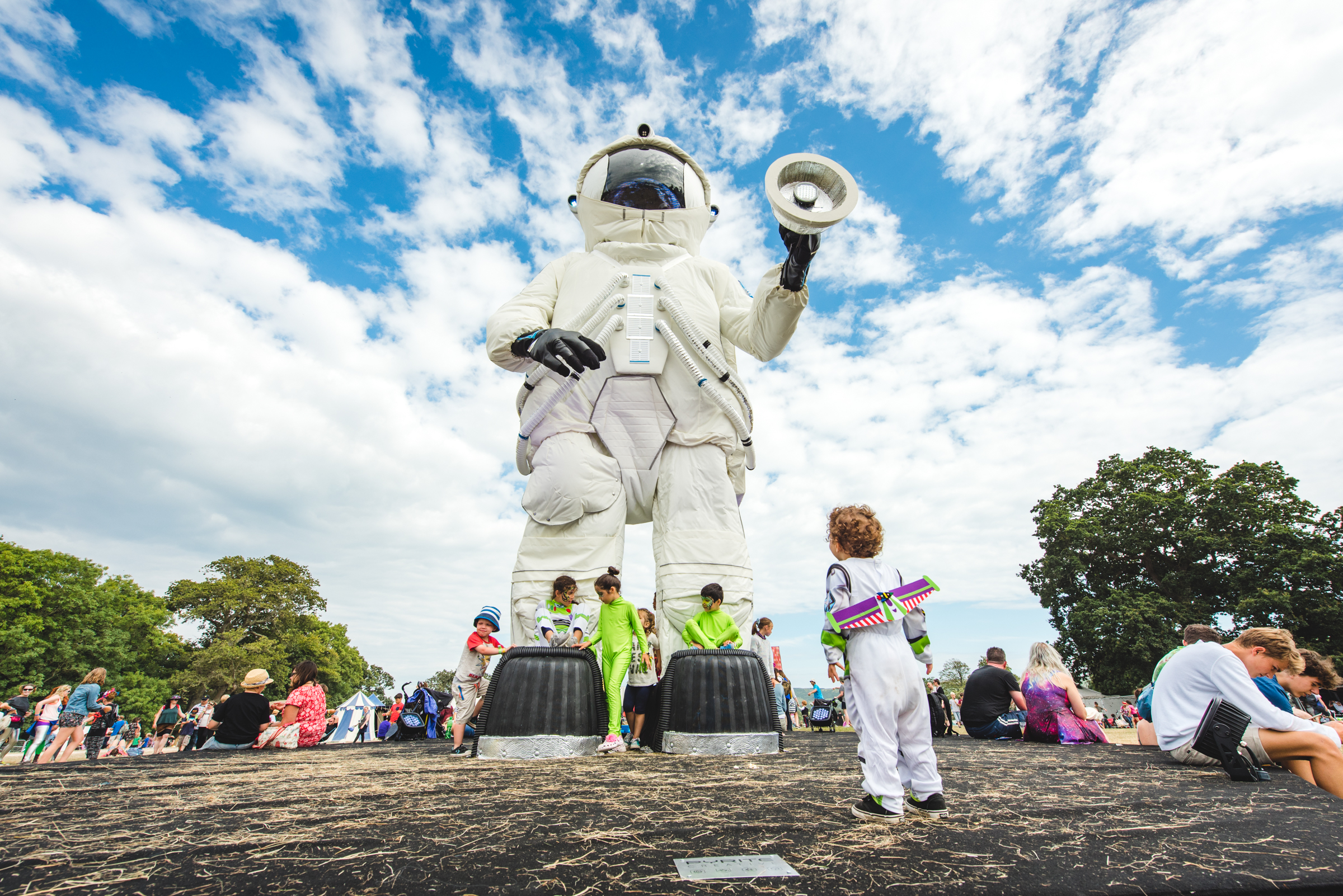 Izzy Bizu by Stuart Barker
Kassassin Street by Stuart Barker
End of the Road | Thurs 31st August to Sun 3rd September | Larmer Tree Gardens, Dorset
The award winning independent festival was started by two friends, Simon Taffe and Sofia Hagberg in 2006. For me the festival consistently boasts the best line-up every summer. Previous line-ups have  included my personal favourites Sigur Rós, British Sea Power, Joanna Newsom, Bat For Lashes, Midlake, Belle & Sebastian, Tame Impala and Modest Mouse. Falling in between Victorious and Bestival it has made it difficult for me to make it but this year is going to be different, there is no way I'm going to miss this!
Website: www.endoftheroadfestival.com
Facebook: www.facebook.com/EOTRFestival
Twitter: www.twitter.com/eotr
Instagram: www.instagram.com/simonendoftheroad
Bestival | Thurs 7th to Sun 10th September | Lulworth Castle, Dorset
I have been going to Bestival for the past ten years and I've had some great times with great friends. Last month Rob Da Bank confirmed that they are looking to move to event to Lulworth Castle, "We're super excited about our shiny new Bestival adventure. We have an incredible line-up, headliners confirmed and ridiculous new stages and installations coming your way in 2017." He added that there may be another new event to be held on the Island and to watch this space. For me this is still the number one festival on the south coast and I trust that Rob Da Bank and that his team will continue to provide that special Bestival experience wherever it may be.
Website: www.bestival.net
Facebook: www.facebook.com/bestivalfestival
Twitter: www.twitter.com/Bestival
Instagram: www.instagram.com/bestival
Photo by Carolina Faruolo
Photo by Victor Frankowski
Photo by Victor Frankowski
Southsea Fest | early-mid October | Portsmouth, Hampshire
After a brief hiatus Southsea Fest returned last year and it was bigger and more ambitious than ever.  To see Lucy Rose and British Sea Power at the Wedge was a real treat although this festival is all about discovering something new and the find of the festival for me was the batshit crazy Happy Meal Ltd in the Trinity Church. At this point there have been no announcements as to whether the festival will be returning this year but I really hope that it does!
Website: www.southseafest.com
Facebook: www.facebook.com/southseafest
Twitter: www.twitter.com/southseafest
Instagram: www.instagram.com/southseafest/
---