As ever the No. 6 Cinema has some awesome movies on offer this November. If you haven't yet visited the No. 6 Cinema then I highly recommend it. You will find a mix of thoughtful art house cinema, vintage Hollywood classics and new blockbusters all within the historic blockhouse in Portsmouth's Historic Dockyard.
Be sure to check their website for information on how you can buy tickets and to find their full listings – www.no6cinema.co.uk.
My Scientology Movie (15) | Friday 4th November  | 7pm
Louis Theroux's first theatrical feature documentary sees the renowned filmmaker delve into the world of Scientology, one of the world's most mysterious and powerful religions, in what he regards as 'the Holy Grail of Stories'. With a lifetime of experience dealing with eccentric, unpalatable and unexpected human behaviour, the unassuming Theroux won't take no for an answer when his request to enter the Church of Scientology headquarters is turned down. Theroux uses actors to recreate incidents people claim to have experienced as members in an attempt to better understand the way it operates. However it becomes clear that Louis is not the only one making a documentary… 'My Scientology Movie' is as outlandish as it is revealing.
Supersonic (15) | Saturday 5th November  | 7pm
With unprecedented access to Oasis's archive, Asif Kapadia and Mat Whitecross create a magnificent patchwork of rarities from the Oasis vault, skilfully woven together with new interviews with the band as they look back (sometimes in anger) on their experiences. The film follows the Gallaghers' truly rags-to-riches journey from a Manchester council estate to the release of their first single, Supersonic, to selling out stadiums. Liam and Noel's furious feuding and the mayhem and excess of the band were a magnet for the press. The brothers speak unusually candidly about their fractious relationship and extraordinary rise to fame.
Alan Bennett's Diaries Live and Satellite Q&A (12A) | Wednesday 16th November  | 8pm
Known to audiences around the world for his distinguished career as a playwright (The History Boys) and screenwriter (The Lady In The Van), Alan Bennett's Diaries Live is a one-on-one Q&A, promising a rare insight into the life of an icon of modern British culture.
The live Q&A follows a feature documentary that takes us inside Bennett's world; from his home in Yorkshire to an awards ceremony in New York and a ride on the East Coast rail line. Live via Satellite.
The No 6 team have teamed up with Midships Cookhouse at Boathouse No.4 to offer pre-event dining in the Historic Dockyard's newest venue. The package includes food and entry to the event for the inclusive price of £25 per person. The fully accessible restaurant is situated on the top floor with fine views overlooking HMS Warrior and Portsmouth Harbour. Three main menu options are available:
Chicken complemented with winter vegetables and Jus
Braised Lamb complemented with winter vegetables and Jus
Mushroom Wellington complemented with winter vegetables and Jus (Vegetarian)
The bar at Boathouse No.4 will be open from 17:30 and Dinner will be served from 18:00. There will be options for starters and deserts which may be ordered at the restaurant. Please book your meal through the website. Tickets to the event only are available at special price of£14.
Boyz 'N The Hood (15) | Saturday 19th November  | 7pm
This seminal drama ushered in a new wave of exciting black filmmaking in the US. Remarkably, John Singleton was just 23 when he wrote and directed his thrilling debut, featuring Tre Styles (Gooding Jr), a young man struggling to navigate life in a community ravaged by police harassment, drug addiction, poverty and gang violence. Singleton's powerful story is intensified by a superb cast, including Angela Bassett and Laurence Fishburne as Tre's at-odds parents and rapper Ice Cube's charismatic screen debut as troubled gangbanger Doughboy. Today, with tension between black communities and the police in America at fever pitch, Boyz n the Hood feels every inch as urgent and important as it did upon its release a quarter of a century ago.
I, Daniel Blake (15) | Saturday 26th November | 7pm
Daniel Blake, 59, who has worked as a joiner most of his life in the North East of England needs help from the State for the first time ever following an illness. He crosses paths with a single mother Katie and her two young children, Daisy and Dylan. Katie's only chance to escape a one roomed homeless hostel in London is to accept a flat some 300 miles away. Daniel and Katie find themselves in no-man's land caught on the barbed wire of welfare bureaucracy now played out against the rhetoric of 'striver and skiver' in modern day Britain.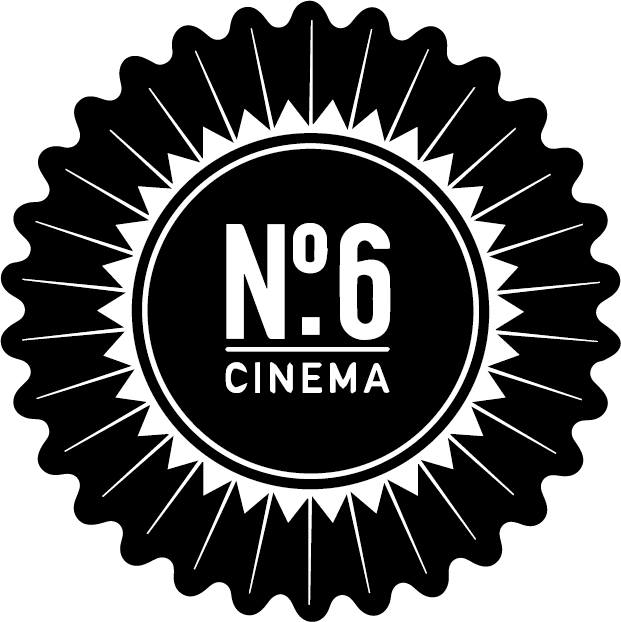 ---