Portsmouth Cathedral's Canon Chancellor, Peter Leonard on how important keeping an active lifestyle is for him.
I've had the pleasure of getting to know Portsmouth Cathedral's Canon Chancellor Peter Leonard over the past year and am glad to call him a friend. Peter signed up for personal training with me shortly after the opening of SWEAT and he also attends our classes. I wanted to explore how important keeping an active lifestyle is for Peter.
Peter, you mentioned in a recent blog post that you previously had a string of excuses for not exercising. Knowing you now and knowing how active you are now, it's difficult to imagine you being that way. What happened to lead you to a sedentary lifestyle and what got you going?
When I was a child I was very overweight. This led to being bullied at school and a general lack of confidence which held me back from participating in sport. I did some rugby because of my size and a little basketball at secondary school due to my height but very little else. As I got into my twenties I slimmed down but could never really motivate myself into exercising consistently or regularly. It wasn't really until I was in my thirties that I began to take exercise seriously when I discovered spinning classes! With hindsight it wasn't so much the activity itself but the fact that I was doing it with other people. I discovered that I need people around me, a trainer telling me what to do when exercising to motivate me. If I attend the gym on my own, as I have done for many, many years, I tend to just waste my time and certainly don't push myself. However, when with others or being trained by someone I will push myself and feel motivated to do so. Hence the fact that my most successful exercise regimes are all based around classes. I had always avoided personal training because I thought it was too expensive but a wise friend said that it wasn't expensive as it was an investment in myself and I was worth it. I took the plunge and signed up for personal training with you last year and would now not do without it. I am in the best shape I have ever been and look forward to being challenged each week and to see myself making progress.
When I was in my late twenties/early thirties I suffered with depression and recognise that I could suffer again if I did not take care of myself.
How important is keeping fit to your overall wellbeing?
Massively important! It is time set aside for me and incredibly valuable. I have a very demanding and at times stressful job and so to have scheduled time in my diary for classes or a personal training session is brilliant. It allows me to switch off and to consider myself for a while. It reduces stress, has improved my confidence levels and gives me a general sense of physical and mental wellbeing. When I was in my late twenties/early thirties I suffered with depression and recognise that I could suffer again if I did not take care of myself. Keeping fit and active is a vital part of managing this condition and helping me to remain on top of it, plus I've met some fantastic people at Sweat Southsea and made some good, supportive friends.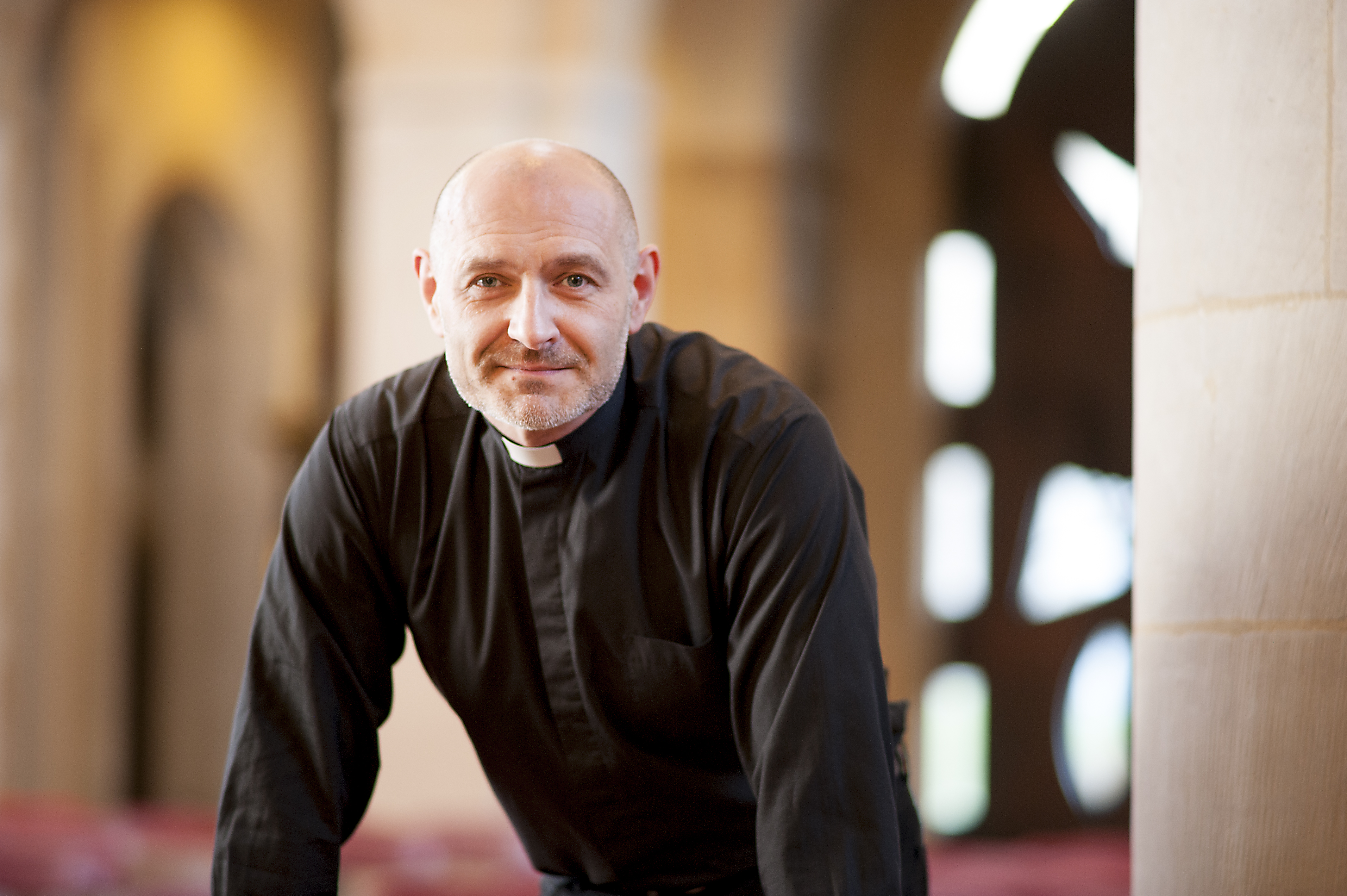 I love kayaking and bought myself and my son a kayak each last year – it is not only a great way to be active but is incredibly freeing to be out on the ocean.
You've also signed up with Run! City Portsmouth to become a 'run leader'. How did that come about and what are your plans?
It came about because you suggested it! I'm not a natural runner but recognise that it has enabled me to feel more confident and achieve things and I'd like to play a small part in enabling others to gain the same benefit. The Run! City Portsmouth scheme is a partnership with English Athletics and I hope to work with them in starting a Cathedral running group for those new to running. 
You regularly take part in the Great South Run but you'd be the first to admit you've not always been the keenest of runners. What does the event mean to you?
I was offered a chance to participate in the Great South Run in 2010 – I was working as a primary school teacher at the time and through the local School Sports partnership was offered a sponsored place. I had never done anything like that before but agreed and then trained hard. The day itself was amazing – there is such a great atmosphere in the city and along the route and I not only thoroughly enjoyed it but completed it in a very respectable time. The sense of achievement was incredible and so I've done it every year since not only because I enjoy it but to remind myself that I can achieve things I had previously thought I never could. I'm not a great runner and struggle to train for it alone but it is worth it on the day.
You enjoy keeping active away from the gym in your spare time. Can you tell us a bit about those hobbies?
I have a VW campervan (my pride and joy!) so my partner Mark and I love camping in that – we've stayed in some great places and done some amazing walks. Over the last few years with friends I have also climbed Snowden twice, Ben Nevis and Scafell Pike. I love kayaking and bought myself and my son a kayak each last year – it is not only a great way to be active but is incredibly freeing to be out on the ocean. I love the sea and living by it is a dream come true. A lot of my running practice is along the seafront and Mark and I often walk along to Eastney from Old Portsmouth and back – usually ending at The Still & West as a reward!
Can you give readers any advice for supporting their own active lifestyle?
Based on my own experience I'd say find the way being active works for you. I need people around me to motivate me but Mark prefers to run and exercise on his own. Don't feel you have to be just like everyone else – discover your own way. Also be prepared to invest in yourself, that might be financially as in my case getting a personal trainer, or it might be in terms of time and effort. The rewards are great and you really are worth it!
Photographs courtesy of Portsmouth Cathedral and SWEAT Southsea
The interview was conducted by our newest writer and founder of SWEAT Southsea Luke Newton. Luke is available for personal training now. You can find SWEAT on Haslemere Road. If you would like to know more, then head over to www.sweat.fitness where you can also find their list of pay as you go classes. Classes are open to all with no membership required. The SWEAT gym is dedicated to personal training and trainers include double Olympian Katy Sexton MBE and Team GB boxing coach 'Q' Shillingford MBE! Physiotherapy and sports massage therapy services are also available.
SWEAT Southsea can be found on Facebook, Twitter @SweatSouthsea and Instagram @sweat_southsea.
Canon Peter Leonard can be found on Twitter @canonhashtag
---