For the second year running we awarded three graduates at the University of Portsmouth Graduate Show with our Strong Island Creative Graduates to Watch Awards, a winner for Photography, Illustration and Graphic Design. We previously announced the winner Harry Stewardson for Graphic Design and Lina Ivanova for Photography now we're looking at Illustration.
One of the first things we wanted to do when creating these awards last year was to not focus on academic achievement, and with that we check all of the graduates' work and choose our favourites before we even chat with staff about the people behind the work. Due to us getting all a bit split up during the graduate show it meant that the judges (myself and Claire Sambrook) checked out Illustration separately. After taking in all the work by all of the dozens and dozens of Illustration students we independently ended up choosing the same person as the winner for this year's award. The winner? We're happy to announce that the winner of the Strong Island Creative Graduates to Watch award for Illustration is Oliver Tubb.
As you may have already guessed from the review of the Illustration exhibition that geometric patterns and forms hand screen printed always catch the eye. Oliver's work seemed to be an exploration of the purpose of these patterns through different perspectives such as light, layer structure and even exploring how humans relate to these shapes and forms. The attention to detail and the quality of hand printing was immense and with the option to even deconstruct and manipulate these patterns, it meant that both Claire and I were in awe at the creativity behind all of the work on show by Oliver.
We had a chat with the staff and Oliver after presenting the award and it seemed like Oliver is on to big things already, exploring options on further study towards a masters or working creatively locally, pushing his work in new directions. As we said on the night handing out these awards, these aren't meant to indicate that the winners are due to blow up in the next 12 months, just that we see the innovative and creative spark within these artists' work and the drive to push it forward in exciting new directions in their future.
We're looking forward to seeing the bright futures lying ahead for all of this year's winners!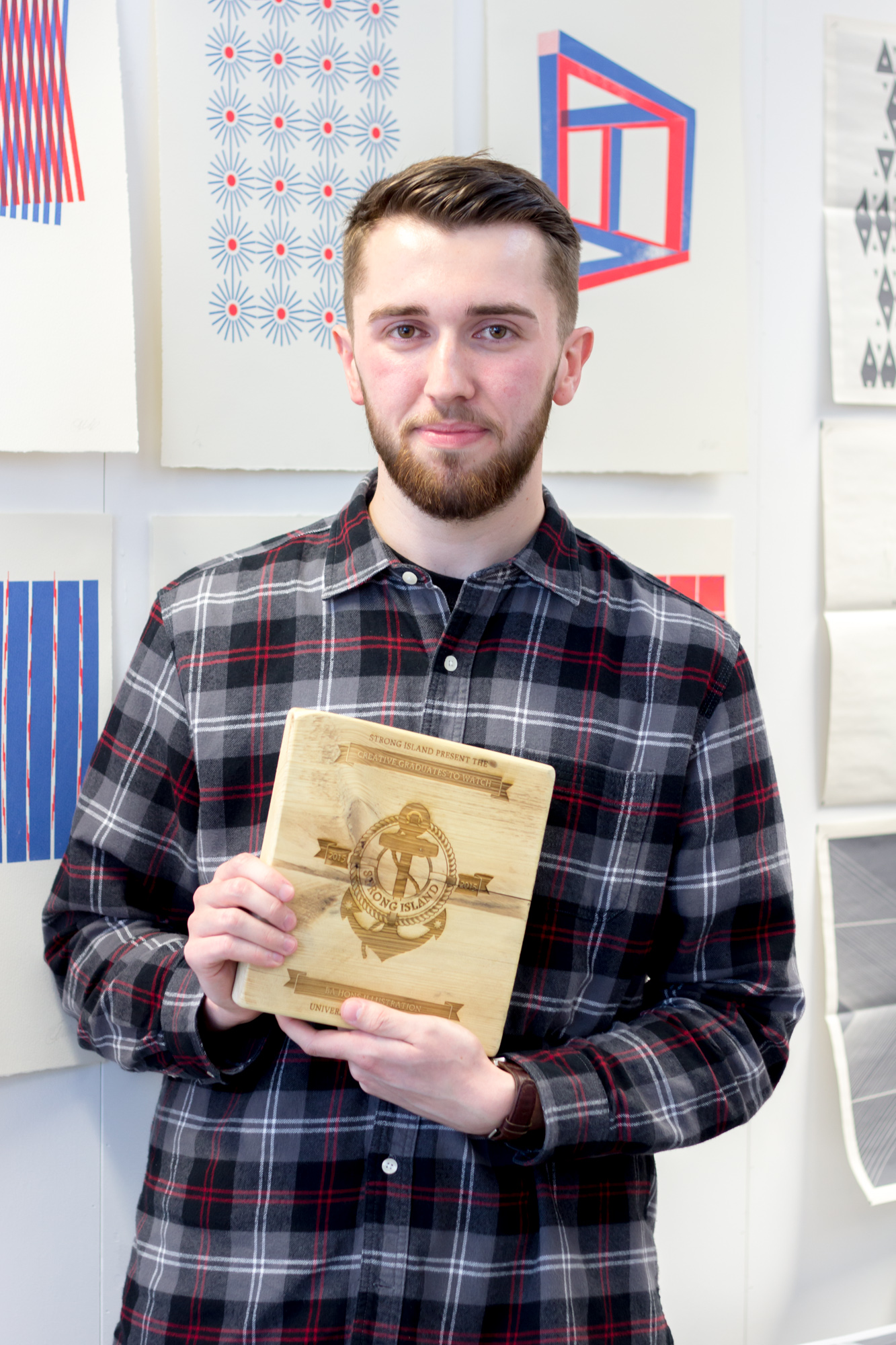 ---