Last Thursday and Friday saw My Dog Sighs run workshops linking Free Art Friday with a new web app Democracy Street at Make and Craft Cafe in Fratton. We featured Democracy Street recently (read HERE), a web app conceived and developed in Portsmouth that nationally allows people to discover the streets around them and the people through the ages that had the roads and streets named after them.
My Dog Sighs delivered two workshops that drew upon the popular Free Art Friday principles to artwork plus looked at how artwork can be site specific in inspiration as well as where it could be dropped off for people to view and take home. The participants of the workshop had a go at creating their own Everyman artwork with quotes and song lyrics that related to them, the streets they lived on and more. Democracy Street beta was used by everyone to help research their lyrics and also for places to place their finished work. The workshops really showed where creativity and new technology can work together in new, practical situations, with one inspiring the other.
At the end of the workshops people went out and dropped their artwork on the streets and then added photos of the work to Democracy Street, with the images now viewable on the web app when people access the maps and roads in the local area. Democracy Street will soon be out of beta and officially launched very soon.
Below is a set of photos from Friday's workshop.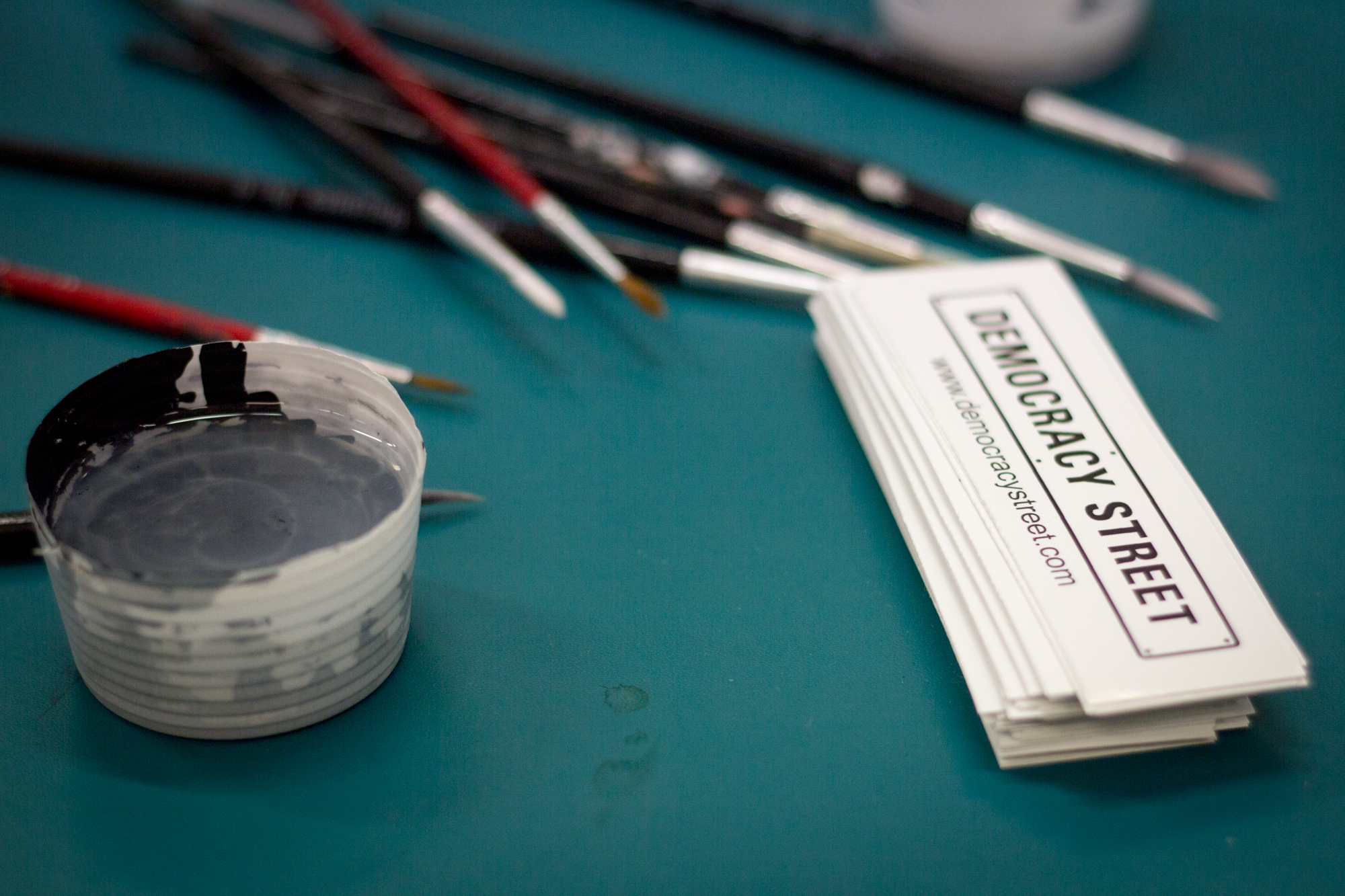 ---