Portsmouth Historic Dockyard is home to some of the finest historic ships in the UK, with HMS Victory, HMS Warrior & The Mary Rose all iconic and tourist attractions helping bring in hundreds of thousands of visitors to the city. Soon to join this elite flotilla of ships is the HMS M.33, dry docked opposite the Victory and currently undergoing a huge refit inside and out ready for opening to the public in August. The M.33, a Monitor gun platform, was built in only 7 weeks specifically for ship to shore bombardment with it's two heavy 6 inch guns. The shallow draft with it's flat bottom design meant it could come close to the shoreline. The ship is one of a handful of Royal Navy craft left from WW1 and the only craft from the Gallipoli campaign, which occurred 100 years ago this year.
The redevelopment of the ship is restoring and redeveloping it from the bare metal up. The craft (and the dry dock) will welcome visitors in through new access points with the lower decks converted in to exhibition spaces. Working upwards the on deck cabins will be restored with the feel of a ship from 1915. The guns are also being lovingly restored by dedicated volunteers too.
Even with all this activity and work ongoing on the ship the National Museum of the Royal Navy is hoping to raise £19,150 to help finish the £2.4m project. The funding is being done through crowdfunding website Indigogo which is an innovative route for sourcing donations for the project for a ship of this type. You can watch the film below for all the details on how any donation will go towards creating another unique visitor experience celebrating the city and the nations nautical heritage.
I visited the ship to see progress in person on a rainy February day, the ship will be up there with its dockyard neighbours and not only that, you'll also get to actually be in the scheduled monument dry dock too to see the ship from a completely new perspective. You can find out lots more about the project and make a donation before 18th March at:
indiegogo.com/projects/hms-m-33
Below are a selection of images from the visit to HMS M.33, you can see many more on our Flickr.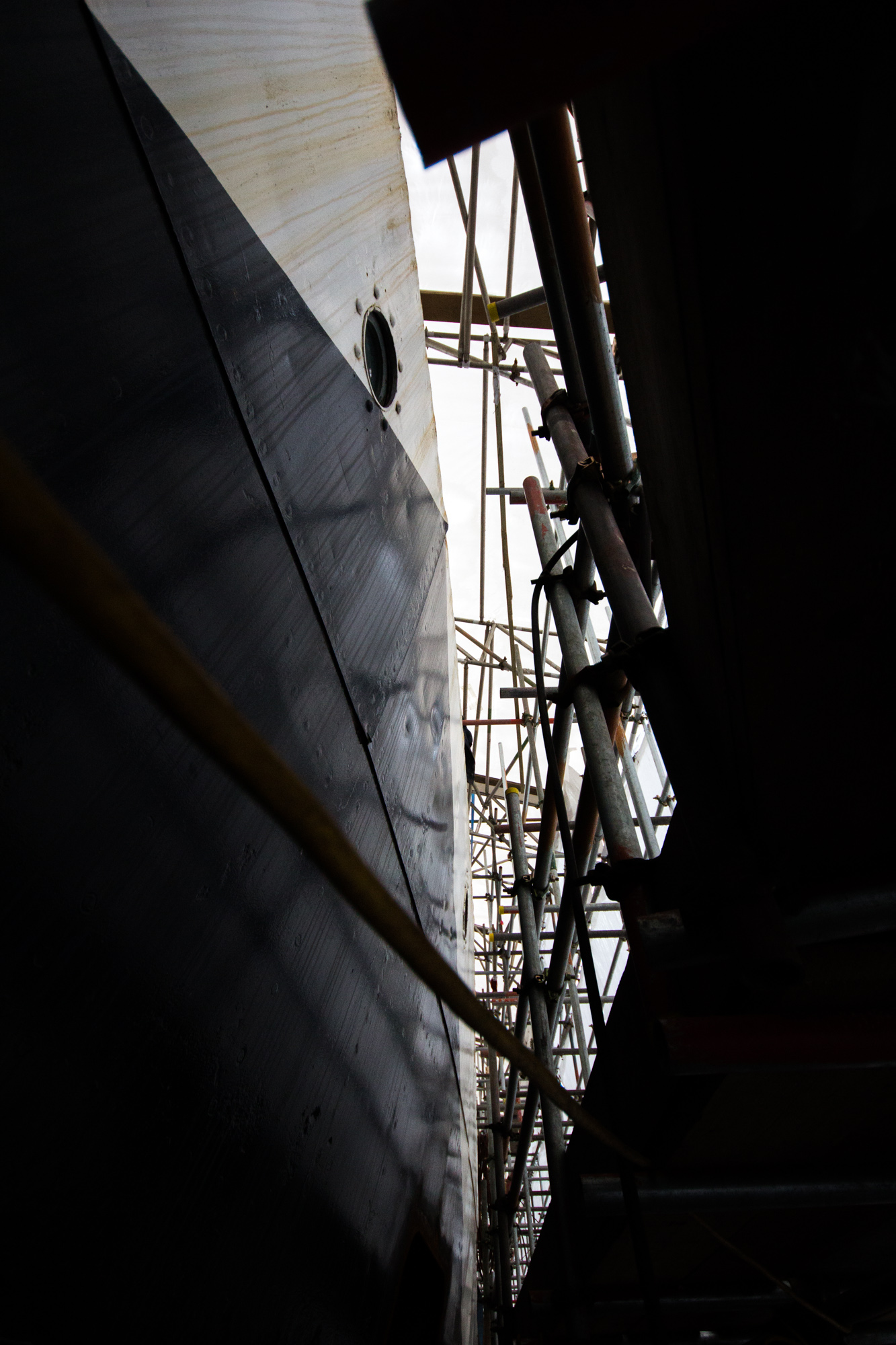 ---