At the turn of this new year a new Southsea based clothing company Death Marks launched with their first drop of garments ranging from beanies through to tees, hoodies and coach jackets. We caught up with owners Sian & Iiona to find out more.
How did Death Marks begin and what are your backgrounds?
Death Marks UK started when Iiona looked through Sian's sketch book and saw the R.I.P Rabbit design. Sian said how she would love to take her sketches and make a clothing line as it was a dream of hers. Iiona has always had a passion for graphic design and wanted to support her partner Sian and experiment her skills in different medias.
Sian studied graphics design at Portsmouth college and had 2 years experience working for a design agency called Design Image as a website coder.
Iiona had studied graphics from GCSEs to A-level and now works as a multimedia designer creating animations, illustrations and interactive content.
Who creates your artwork and what inspires your designs?
All our designs are created in-house. Sian comes up with the designs and draws them up rough. Then either one of us will digitalise the design and after Iiona goes through each design so that it is perfected and final. Iiona will take the design and create and animation to help tell the story behind it.
We are inspired by the tattoo industry, alternative music scene and other clothing lines such as Drop Dead clothing, Doomsday and Honour Over Glory.
What do you have planned for the label in the coming months?
Over the coming months we have south coast events planned in Portsmouth and Southampton. We have a gig at the Edge of the Wedge in April that we are working with Eyeless Promotions, another independent company who have also just started up this year. In May we have a festival in Southampton called Messtival where we will have a stall, in June we are releasing our summer range. Currently we are organising an event with Southsea Skatepark in the summer with Archie Cole, a world champion scooter rider.
Check the photos below of the current Death Marks range, you can find out more and buy items from the Death Marks website at:
Check Death Marks on Twitter, Facebook and Instagram too.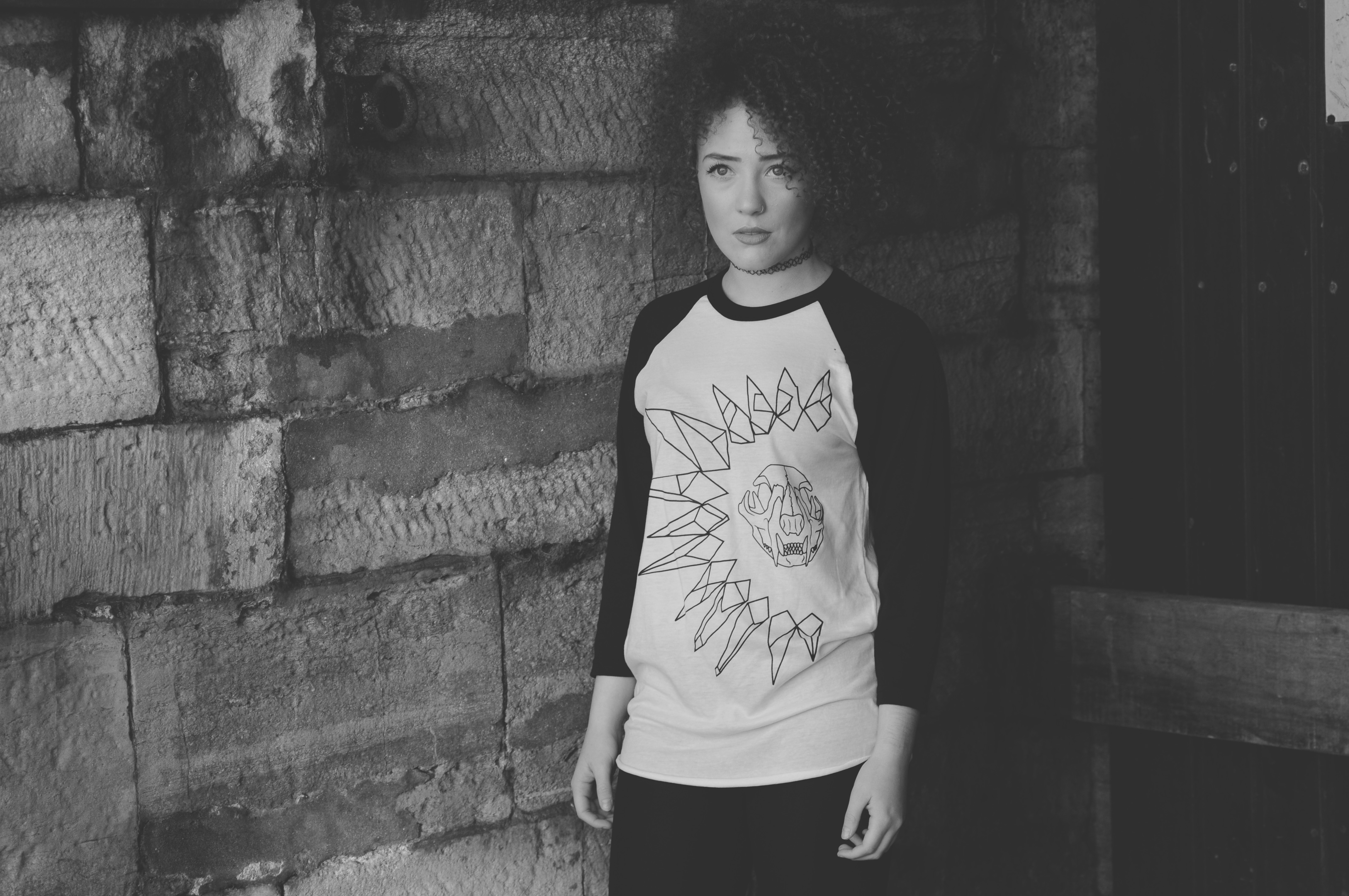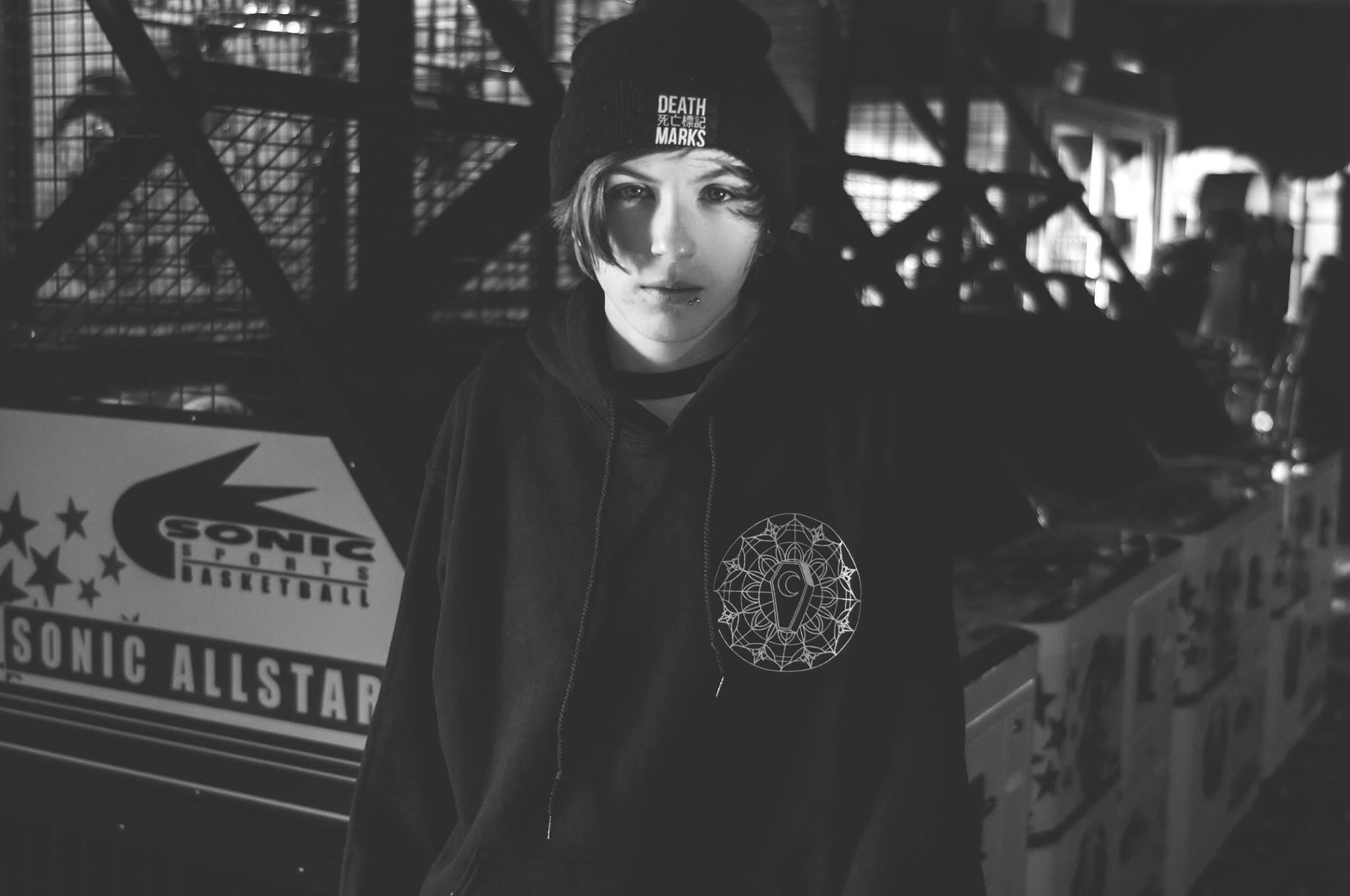 ---