If you haven't visited the No. 6 Cinema before then we highly recommend it, it is a mix of thoughtful art house cinema, vintage Hollywood classics and new blockbusters all within the historic blockhouse in the dockyard.
Here are a selection of movies we recommend you check out. Be sure to check their website for full list of all the movies this being shown www.no6cinema.co.uk.
Interstellar (12A)
Showing: 03/01/15 at 7pm
A team of explorers and scientists travel through a wormhole in an attempt to find a potentially habitable planet that will sustain humanity. Amongst the group is Cooper (McConaughey), an idealistic everyman willing to leave behind his two young children to join a venture whose noble goals include saving humanity from its destructive excesses. Director Christopher Nolan creatively builds on the experimental cinematography he employed in THE DARK KNIGHT RISES, using anamorphic 35mm and an IMAX camera attached to a plane with stunningly eye-boggling results. Please note this film contains strobe light effects.
My Old Lady (12A)
Showing: 08/01/15 at 7pm
Horowitz's second directorial feature shows Mathias (Kevin Kline), a penniless New Yorker arriving in Paris to secure and sell an inherited apartment only to find it occupied by an imperious 90 year-old, Mathilde (Maggie Smith) who, supported by her equally obstinate daughter Chloé (Kristin Scott Thomas), has little intention of vacating it any time soon. Worse still an obscure French law enables Mathilde to charge Mathias rent. The emergence of Mathilde's family secrets, Mathias' comically-realised economic plight and an uneasy attraction that develops between he and Chloé are vividly executed by three hugely watch- able co-stars at the height of their game.
The Imitation Game (12A)
Showing: 09/01/15 at 7pm and 17/01/15 at 7pm
Benedict Cumberbatch masterfully portrays mathematical genius Alan Turing in his race against time to break Germany's Enigma code during World War II. Flashbacks following Turing's arrest for homosexuality chronicle his battles with the commander of Bletchley Park code breakers (Dance) before he wins the trust of an MI6 boss (Mark Strong) and the funding to build a huge electro-mechanical computer which will help him decipher the code. Cumberbatch's twitchy, savant-like Turing doesn't suffer the fools he initially has to work with but in Joan Clarke (Knightley) he finds an intellectual equal and friend. The result is both gripping and profoundly moving.
Mr Turner (12A)
Showing: 10/01/15 at 7pm to 11/01/15 at 2:30pm
This boisterous dissertation on Britain's greatest landscape artist J. M. W. Turner is Mike Leigh's first biopic since 1999's scrutiny of Gilbert and Sullivan, TOPSY TURVY. Turner's close relationship with his ailing father (Jesson), and the more complex ones involving the women in his life, are beautifully realised. Spall, as the muttering, opinionated eccentric whose eye is always on his work, delivers a performance amply justifying his Best Actor award at Cannes. Turner's run-ins with the Royal Academy and his peculiar techniques are handled with humour and admirable impartiality. With Dick Pope's cinematography the film is a joy to behold.
The Hobbit: The Battle Of Five Armies (12A)
Showing: 24/01/15 at 7pm
In this concluding part of director Peter Jackson's Hobbit trilogy, Bilbo Baggins (Martin Freeman) has helped Thorin Oakenshield and the Dwarves to reclaim their Erebor mountain homeland from the dragon Smaug (voiceover by Benedict Cumberbatch). Furious at losing Erebor and its many treasures, Smaug unleashes his fiery wrath on the people of Laketown, who assisted the Dwarves in their quest to take back their home. The ancient and terrifying enemy Sauron and his Orc hordes join the fight against Bilbo, the Dwarves and their allies, triggering a war that will prove the defining chapter in this visually dazzling Middle-earth epic.
Paddington (PG)
Showing: 25/01/15 at 2:30pm
Arriving in London from his native Peru with a 'Please Look After This Bear' label around his neck, Paddington Bear is fortunately taken in by kindly Mr and Mrs Brown (Bonneville and Hawkins). Voiced by Ben Whishaw, and named after the railway station he arrived at, Paddington embarks on a series of bemused adventures as he searches for one of his Aunt Lucy's (Imelda Staunton) friends and finds himself dodging a malicious taxidermist with an unnatural aversion to bears (Nicole Kidman). This charming amalgam of CGI, animatronics and live action will delight fans of Michael Bond's perennially popular children's books.
Get On Up (12A)
Showing: 29/01/15 at 7pm
This long-awaited Godfather of Soul biopic magnificently evokes James Brown's high-octane life, thanks to Chadwick Boseman's extraordinary performance as Brown and the no-holds-barred narrative from director Tate Taylor and co-writer Jez Butterworth. Beginning with Brown's impoverished childhood the film follows his determined rise via gospel music to become a global soul legend and charts his tumultuous but steadfast friendship with long-time collaborator Bobby Byrd (Ellis). Brown's vanity and numerous other faults aren't shied away from, nor is the ruthlessness of his manager (Aykroyd). Producer Mick Jagger gives us a dynamic insight into Brown's roller-coaster life story and celebrates his musical legacy.
What We Do In The Shadows (15)
Showing: 30/01/15 at 7pm
Clement propels the mockumentary into refreshingly original and hilarious territory, in this character-driven comedy following four vampires living uneasily together in a murky Wellington house- hold as they struggle to adapt to the 21st century. Being vampires they must prowl the nightclubs in search of fresh meat but flat-sharing also involves more mundane matters of quarrels, household chores, and cleaning up after bouts of bloodletting. Flight of the Conchords star Clement plays Vlad the Poker. His flatmates are the 379-year-old Viago (Waititi), Nosferatu lookalike Petyr (Ben Fransham), and Deacon (Brugh), a mere 183 and the young firebrand of the group.
The Hunger Games: Mockinjay Part 1 (12A)
Showing: 31/01/15 at 7pm
Director Francis Lawrence's taut, gripping film is the third episode of the hit saga set in a dystopia where a cruel elite guard their spoils. After escaping the third Quarter Quell and destroying the Games, maverick District 12 winner of the 74th Hunger Games Katniss Everdeen (Lawrence) has become a hero and inspiration to the downtrodden of Panem. Waking up in the unfamiliar District 13 and angry at her betrayal by the mentors she considered loyal, Katniss is desperate to rescue her District 12 co-victor Peeta (Hutcherson), with help from best friend Gale (Hemsworth) and District 13 president Alma Coin (Julianne Moore).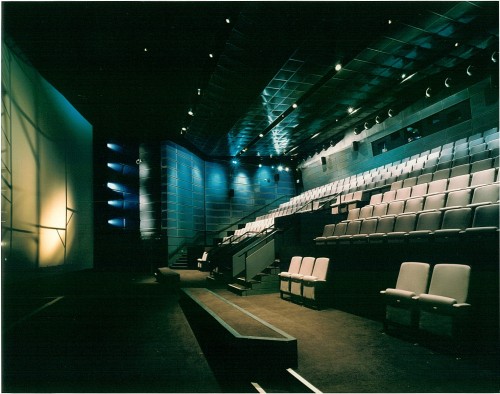 ---