Trojan Cars located on Francis Avenue in Southsea has an incredible heritage, with the site being Portsmouth's oldest garage and going back many decades. Trojan also specialise in vintage cars with a constant collection of historic British and American cars, motorbikes and scooters, many of which you may have seen on the local streets and also featured in photography by local photographers. A little while back Trojan Cars commissioned Portsmouth artist LosDave to produce a huge mural covering the garage's street facing walls.
The striking, colourful mural is now almost finished and is sure to catch the eye of people travelling through central Portsmouth. The mural itself contains elements in keeping with the the garage's vintage cars & bikes with a rich, deep american sunset palette forming the backdrop, distinctly LosDave's work on a huge scale.
Below are some photos from a recent visit to the mural.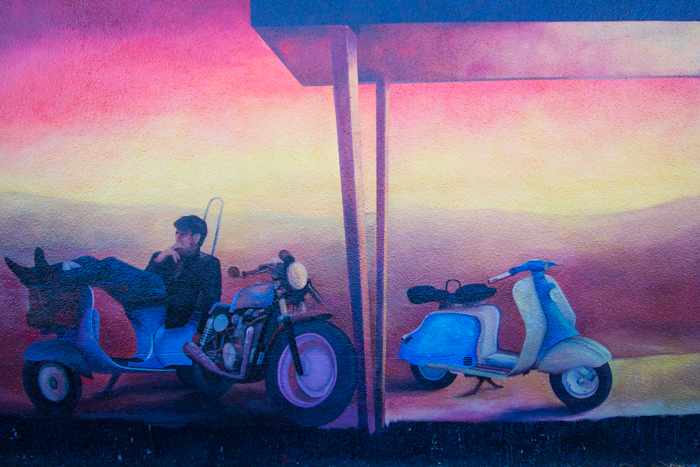 ---