The amazing Rowans Hospice invite you to help them raise money to help them improve the lives of people with suffering with cancer and other life-shortening illnesses.
The event will be on 17th and 18th May. There are eighty places available over the weekend. To take part it will costs £45 to register and they ask that participants raise a target of £200 in aid of The Rowans Hospice.
At 1:30pm on the Sunday Doris Long is again attempting the record for the world's oldest abseiler on her 100th birthday! Doris, is the current record holder but will be going to break her own record, going down the tower with ITV South Todays Fred Dinenage. If Doris can do it then so can you! You can sponsor Doris yourself HERE.
Maybe between us we can raise enough money to send up Strong Island's own Paul Gonella?
It would be great if you could help us promote the event and if you are free on the Sunday come along and cheer Doris on! She will be abseiling at 1.30pm.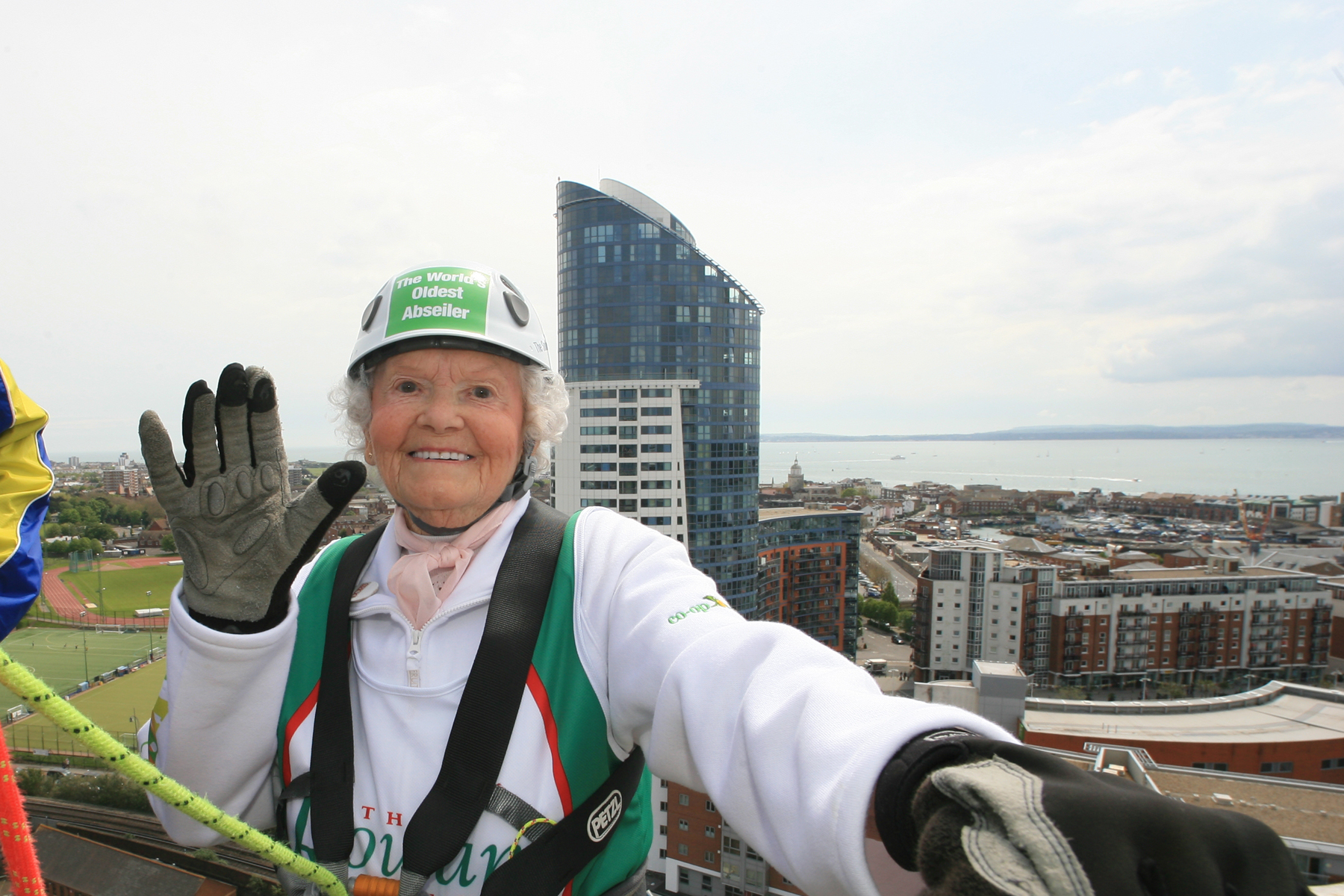 Photograph by Lewis Hay
---