Pie & Vinyl haven't disappointed with their plans for this years Record Store Day. In the week running up to the main event on Saturday 19th April the team have organised a week of celebrations in the run up to it. It kicks off on Saturday 12th April with a live show at the Square Tower in Old Portsmouth from Oliver Wilde and the newest addition to the Pie & Vinyl Records team, The Boy I Used To Be.
You can find out more about this event HERE.
I'm slightly disappointed to be missing this as I'm at a wedding but I encourage you to get yourself down there. The Boy I Used To Be is one of the most exciting young artists currently on the Portsmouth music scene.

Oliver Wilde 'Perrett's Brook'

The Boy I Used To Be 'I Can't Stand'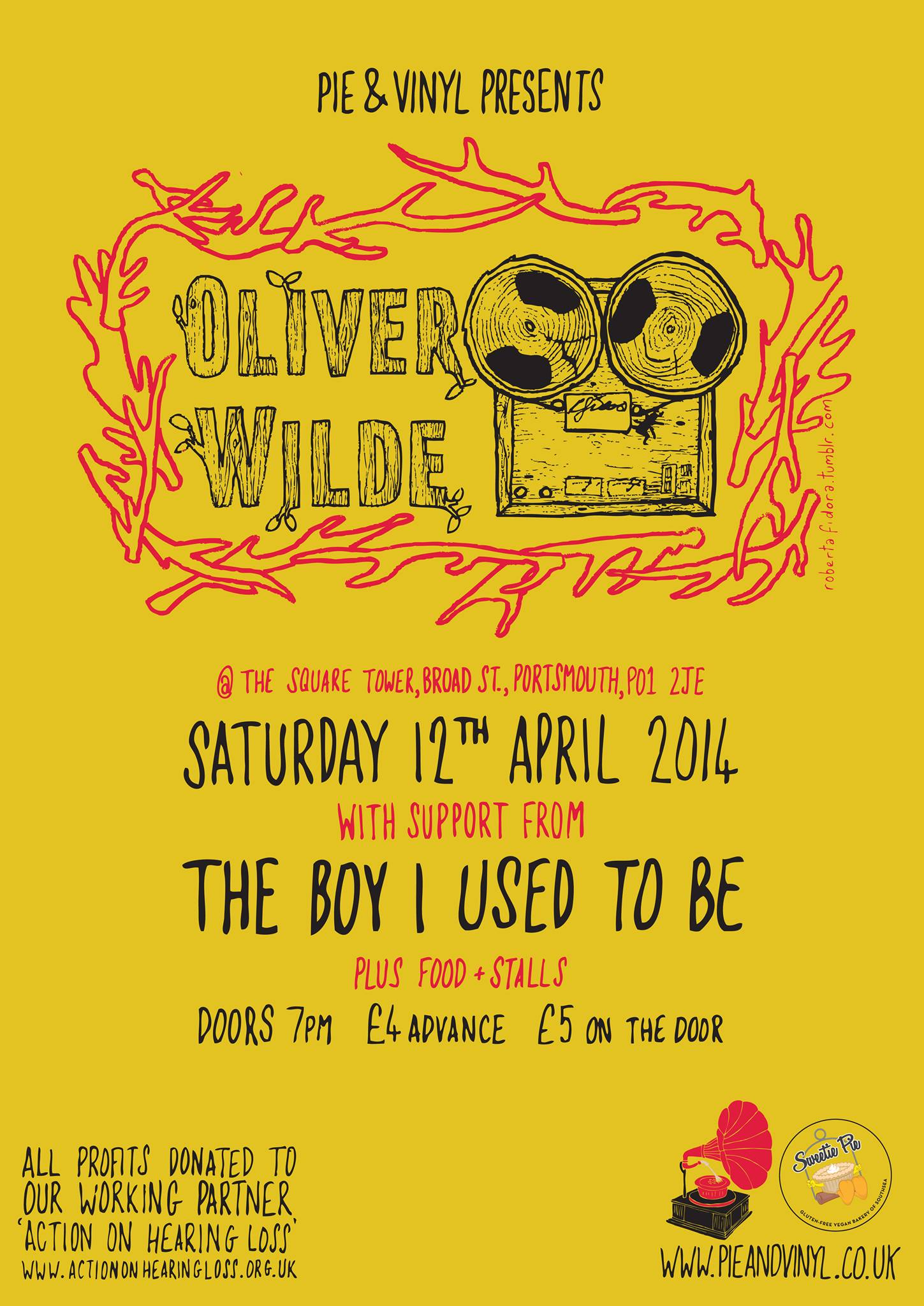 ---