If you haven't visited the No. 6 Cinema before then we highly recommend it, it is a mix of thoughtful art house cinema, vintage Hollywood classics and new blockbusters all within the historic blockhouse in the dockyard.
Here are a selection of movies we recommend you check out. Be sure to check their website for full list of all the movies this being shown www.no6cinema.co.uk.
The Invisible Woman (12A)
Friday 4th at 19:00 & Sunday 27th at 16:30
The Invisible Woman tells of the rocky relationship between Charles Dickens (Fiennes), one of the greatest-ever English novelists, and Nelly Ternan, a woman all but erased from history.
The couple met when Ternan played a small role in one of his plays. Despite the age gap – he was several decades her senior – and even though he was already married, they started a relationship that would threaten to ruin them both. Directing himself in the lead role, Fiennes presents Dickens as a playful but sometimes pompous man, a hero to the nation but not always to those who know him best.
The resulting film is not a biopic of Charles Dickens, but rather a chronicle of love – a passionate relationship conducted in secret.
Love Is In The Air (15)
Thu 10th at 19:00
Nicolas Bedos plays charming playboy Antoine opposite Ludivine Sagnier as prickly artist Julie in this breezy French comedy.
Once lovers, the pair find themselves inadvertently sitting next to one another on a long-haul flight. Trapped mid-air, they argue and fight, revisiting their past together in flashback – their breathless courtship and the fights that broke them up – and rediscovering the chemistry that once made them click.
Funny and sexy, this 'will-they-won't-they' tale is a quintessentially Gallic delight, and perfect viewing for sceptical romantics.
Only Lovers Left Alive (15)
Fri 11th at 19:00
Adam (Hiddleston) is a reclusive vampire who has come to the conclusion over the course of the centuries that, for humanity, "all the sand is at the bottom of the hourglass."
His wife Eve (Swinton) lives in Tangier, swigging bags of hospital blood with 
the 16th-century playwright Christopher Marlowe (Hurt). Adam and Eve reunite in Detroit, but the arrival of her sister Ava (Wasikowska) threatens to shatter their secretive world. Hiddleston's depressed vamp is in the classic mould, while Swinton's joyful Eve is a pleasure to watch.
The Monuments Men (12A)
Sat 12th at 19:00
George Clooney's latest directorial outing is underpinned by the true story of the mere handful of art experts who were charged with retrieving some of Europe's cultural gems before the Nazis got their hands on them.
A frisky chemistry among the mismatched characters, played by Bill Murray, John Goodman, regular Clooney foil Matt Damon, and Cate Blanchett as an enigmatic French Resistance worker who knows where the treasures are buried.
As the awkwardly inducted recruits hurry to achieve their objective under the noses of the advancing enemy, The Monuments Men is agreeably tense, and Clooney demonstrates his consummate versatility, directing complex battle scenes as assuredly as he leads his wisecracking cast into action.
Dallas Buyers Club (15)
Sat 26th at 19:00
Set in the late '80s and based on a true story, Dallas Buyers Club sees Matthew McConaughey play Ron Woodroof, a carefree party animal whose life is rocked to the core when he contracts HIV from a one-night stand.
As Ron faces up to his condition, he begins to explore the medical options available to him, finding out that not only is the US government actively preventing HIV patients from accessing certain treatments, but it is also colluding with the pharmaceutical industry to prescribe expensive and harmful ones.
There are shades of Erin Brockovich in this David and Goliath story, but it's a measure of his brilliance that director Jean-Marc Vallée keeps us guessing how it will play out. And McConaughey will surely be clearing some shelf space this awards season for a performance that will move viewers to tears, without resorting to sentiment or ever asking them for pity.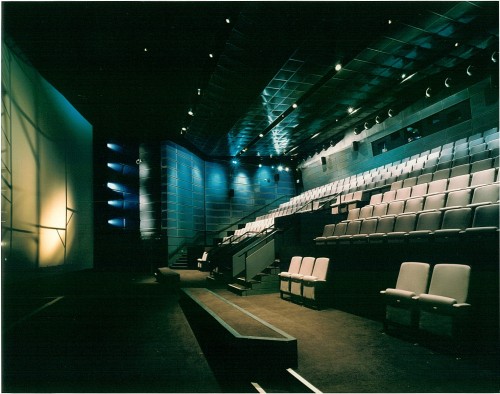 ---