The Far From Home project is a collaboration between Strong Island Media, Apple Seed and the University of Portsmouth where students from different creative courses produce work on the theme of being far from home for the first time and what the concept of home means to a person and their family. The students met and worked with residents of Greenwich Court, a Somerstown home for ex-service personnel and family members.
On Friday the 14th of this month the project exhibition opened at Space, the new gallery and exhibition space in the new Eldon Wing, with the student's work on display on the brand new display walls. The exhibition also contains personal clothing and objects from the residents too, including incredible photos and even war diaries.
The photos below are from the opening of the exhibition, which will run until Wednesday this week. Today is an 'In Conversation…' event at the Eldon Wing between 14:30 to 15:30 where project participants discuss the project and take questions from the audience, the event is free and everyone who might be interested in projects that connect different communities is more than welcome.
A huge thank you to Southsea Gallery for their help with the printing and framing for the exhibition and another to the staff of UoP and Space and university students, who's help was vital to getting the exhibition ready.
A book and short documentary about the project are in production now, more details on those soon. You can find out more about the project and see more photos at: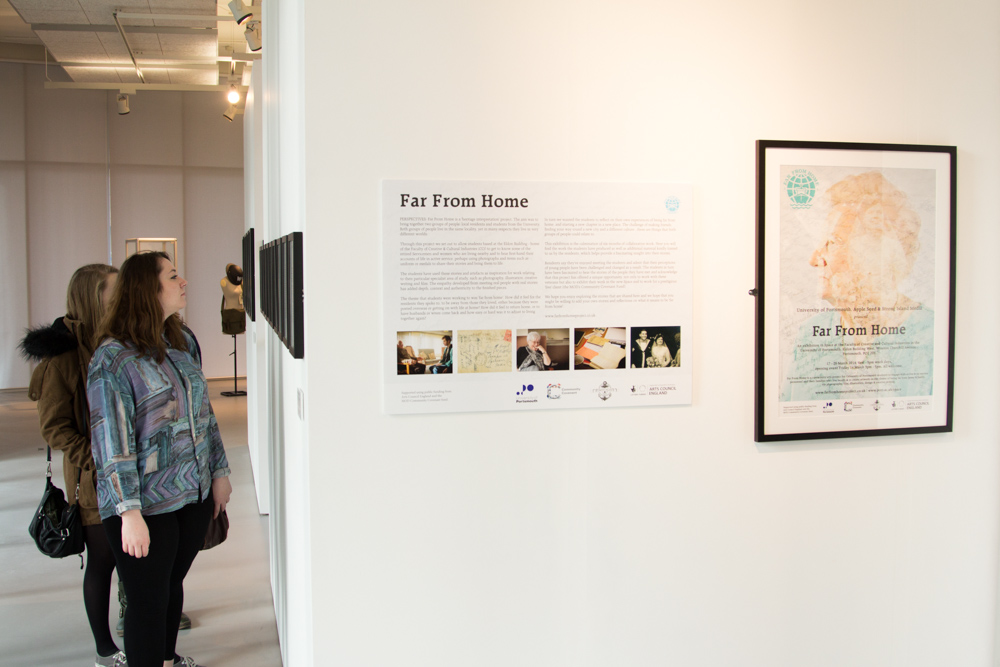 ---