With a blue sky overhead, last Sunday saw a meeting of local street artists (PCM & PAM) brought together by Fark and the New Theatre Royal to paint the hoarding boards around the building site for the new wing. Fark brought down local artists including Midge, Dharma77, Samo, Los Dave and the birthday boy My Dog Sighs and the temporary walls were hit up with a variety of pieces. Of particular note is the collaboration between Los Dave and My Dog Sighs, bringing together Dave's abstract, dreamlike landscapes with the watchful, questioning eyes of My Dog.
The site stretches around the back of the building and the new artwork brightens up a previously grey corner of the city centre while the construction work is going on. Be sure to pop by if you are passing. Props to Fark and The New Theatre Royal for making it happen.
Photos from the day are by Adam Reeves, you can see more on his Flickr HERE.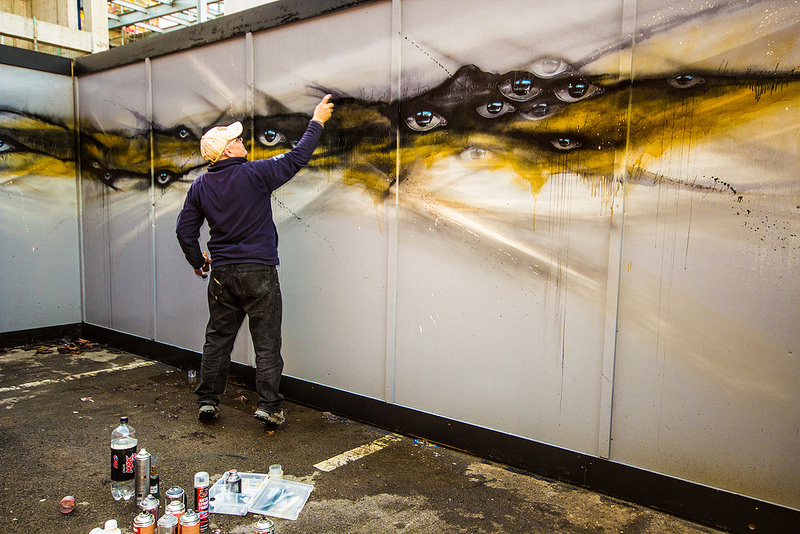 ---