No. 6 Cinema based at Portsmouth Historic Dockyard has started the new autumn season with an incredible lineup as well as being part of the Making Waves Film Festival too. Below are our picks for the next couple of weeks but be sure to check their website for the other films they will be screening plus info on ticket prices, etc. If you haven't visited No. 6 before then we highly recommend it, a mix of thoughtful art house cinema, vintage Hollywood classics and new blockbusters all within the historic blockhouse in the dockyard.
Sat 1st – The Hobbit: The Desolation of Smaug (12A) at 19:00
The phenomenal success of Peter Jackson's The Hobbit: An Unexpected Journey in 2012 makes The Desolation of Smaug probably the most eagerly awaited film of the holiday season, and it doesn't disappoint.
Martin Freeman is back as the nervy adventurer Bilbo Baggins. Thorin (Richard Armitage) and his cohorts having braved the treacherous journey back to Laketown, it's up to Bilbo to honour his contract with the Dwarves and find the secret door in Lonely Mountain that will reveal the lair of Smaug the dragon, played by Freeman's Sherlock co-star Benedict Cumberbatch.
Sat 8th – The Secret Life Of Walter Mitty (PG) at 19:00
James Thurber's short story about a meek, office-bound fantasist, which became a musical comedy vehicle for Danny Kaye in 1947, finally reaches a broader cinematic canvas, with director Ben Stiller also playing the eponymous Walter Mitty.
Scriptwriter Steve Conrad topically presents Mitty eking out an existence on Life magazine just as it is about become a casualty of the Internet age. He somehow overcomes his natural timidity to seek a cover image for the final edition from an ace globetrotting photographer (a marvellously judged Sean Penn). This requires endless derring-do – jumping into turbulent seas, scaling icy peaks, etc. etc. – which Stiller accomplishes with astute (and not overindulgent) use of CGI and a winning degree of self-parody. Subplots involving his bossy mother (Shirley MacLaine) and a crush on a sympathetic co-worker (Wiig) add to the fun.
Fri 14th – Breakfast at Tiffanys (PG) at 19:00
Struggling writer Paul Varjak moves into a New York apartment building and becomes intrigued by his pretty, quirky neighbour Holly Golightly. Holly s Manhattan callgirl lifestyle confuses and fascinates Paul; in public she flits through parties with a sexy, sophisticated air, but when they re alone she changes into a sweetly vulnerable bundle of neuroses.
Sat 22nd – Nebraska (15) at 19:00 (Six Oscar Nominations)
Scolded by his long-suffering wife (June Squibb) and son David (Forte), cantankerous old Woody Grant (Dern) is convinced he's won a million dollars in a postal sweepstake and is determined to claim his prize, even if it means walking 850 miles to Lincoln, Nebraska to collect it.
Sun 23rd – Frozen (PG) at 14:30 (Two Oscar Nominations)
Inspired by Hans Christian Andersen's The Snow Queen, this delightful children's animation goes one better by having not one but two beleaguered princesses. The sweet and intrepid Anna is desperately searching for her missing sister Elsa, whose icy powers have thrown the kingdom of Arendelle into eternal winter. But as Anna's quest gradually reveals, Elsa is not really so villainous, and along the way Anna solicits the help of a comic snowman called Olaf, rugged mountain man Kristoff, and a reindeer called Sven.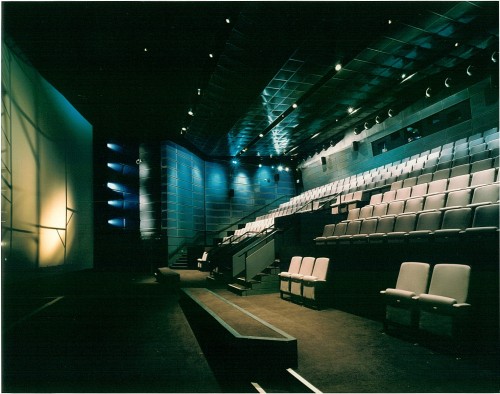 ---