The final year graduating students of the BA (Hons) Photography course at the University of Portsmouth have launched 'Show 2013', which will be their final year exhibition at the Eldon Building in Portsmouth and the Candid Art Gallery in London in June, something to seriously look forward too. Each year the work created by the graduates of the degree course just gets better and better not only in skill, technique and style but also in the subjects and narratives selected, this year's graduating class is going to be one of the best yet by all accounts.
Show 2013 also has an accompanying online presence with which not only has the details of the exhibitions, blog, etc. but also contains short profiles on each of the photographers and a look at the work they will be exhibiting. Final year projects span a very wide range of fascinating subjects from the insightful aerial photography of Las Vegas by Billie Cawte to the deeply poignant documentary work of Alice Chidgey through to the atmospheric (and a touch surreal) urban nature work of Liliya Ivanova. Be sure to take your time looking through all of the profiles if you have the chance.
Show 2013 will running at te Eldon Building from Monday 3rd to 7th June and will then migrate north to Candid Art Gallery in London for the Thursday 13th to 19th June. There will also be fund raising events going on up to then so keep an eye on the website and also the Twitter (@The_Show_2013).

"I don't know of any other Vegas." by Billie Cawte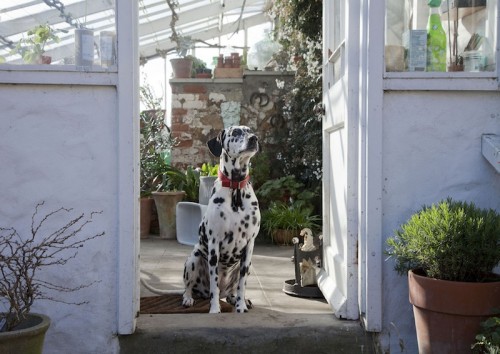 In Residence: Louie, Otis, Harry and other suburban portraits by Emma Louise Shell



Untitled by Adam Timberlake



A Modern Tale by Liliya Ivanova
---