If you missed it Chris Faulkner kindly commented on our previous article posted up last year about the future for the much loved Southsea pub The Florence Arms. I have put the comment in full below so everyone can have a read.
"I have been reading with great interest the comments that you have all taken time to read, but before I go on I would like to introduce myself. My name is Chris and I have had the great fortune to be given the chance to take on this beautiful pub. So I thought I would just give you all a bit of an inside info on whats happeneing with your much loved pub (well most of you)As I am sure some of you are aware we took the pub over in June last year after Greg and Jane left. Some of you I am sure have been left less then impressed upto date as we have been reluctant to invest while Punch Taverns decided the future for the pub.

So now we are in a completely different place now and I am sure some of you are aware we are closed for a re furbishment which although she had character generally the Flo was tired and dated along with the issues with drainage at the site it really did need an investment. So Punch are spending alot of money getting the Flo into a position that we all can be proud of.

We plan to re open the weekend beginning the 15th Feb all being well. Without giving to much away we are working really hard to make sure that the offer, pricing, menus, environment is everything and more you could hope for. Yes she will look very different but I am confident that you will all love the new look. So I have gone on enough for now! but if you have any questions please do ask and I will do my best to answer them swiftly.

Thankyou for your time reading this, hopefully it makes sense and it has sparked some excitment to get you all down to meet us on the relaunch weekend".

Chris
The original post (which has 35 comments) can be found HERE.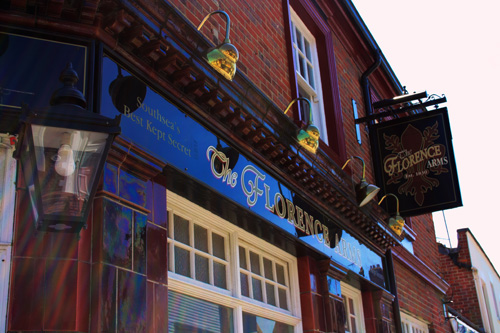 ---