This weekend at (GASP) Gallery Art Space Portsmouth there are numerous events happening:
Is Britain Great? 3 – The Caravan Gallery exhibition and book signing
Reasonably Priced Art – A selling show of original paintings, prints, drawings and more by members of Art Space Portsmouth
6 x 4 – Another chance to buy fantastic original postcard-sized art works
'Is Britain Great 3' is the new book by Jan Williams and Chris Teasdale – The Caravan Gallery. This is their third book in their bestselling Is Britain Great? series and published by Cornerhouse.
Their unique take on social documentary is refreshing and always opens the viewers eyes to their surroundings. Seeing things and finding humour in the everyday. The book also features essays from Sara-Jayne Parsons (Exhibitions Curator at the Bluecoat, Liverpool) and Dan Thompson (founder of the Empty Shops Network and co-founder of Culture on Wheels). The book has photographs taken in Wales, Scotland and England. Of course with my welsh roots I have always thought that the land of my fathers was ripe for the taking and Jan and Chris visited the Elvis Festival back in September to capture a weird weekend in Porthcawl. You have to buy the book to see the results.
"We find Portsmouth utterly photogenic because it's a unique island city boasting a crazy cocktail of ingredients. Smart aspirational buildings lurk alongside traditional, sometimes shabby and forgotten areas. There's a strong sense of identity and no shortage of character and creativity. You never know what you're going to find next when you roam the streets of the city and go off the beaten track. Things are always in a state of flux. When we were immersed in our Pride of Place Project at Space Gallery, University of Portsmouth earlier this year we forced ourselves to look at Portsmouth in a new light. We made plenty of exciting new discoveries about the city in which we'd lived for years just by deviating from the routes we generally take." Jan Williams and Chris Teasdale.
They are doing an extra special deal over the weekend – signed copies of the book will be available at the astounding price of £10 (RRP £15).
See the Facebook page for further details of this weekend's events – http://www.facebook.com/events/188075371281003/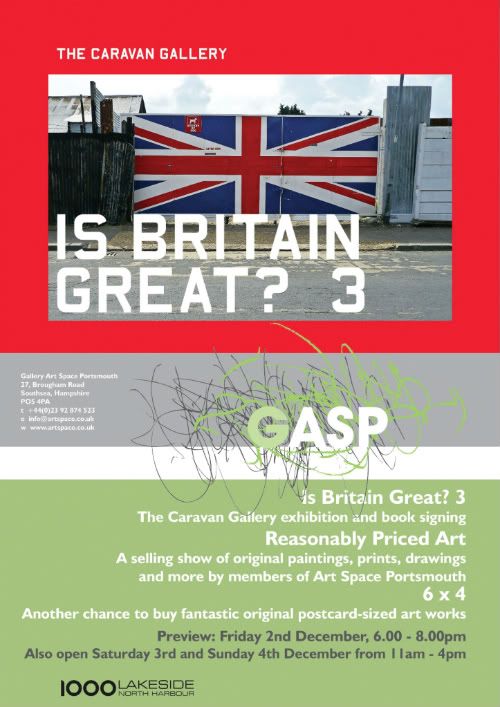 Photographs below feature in 'Is Britain Great? 3' and have all been taken in Portsmouth.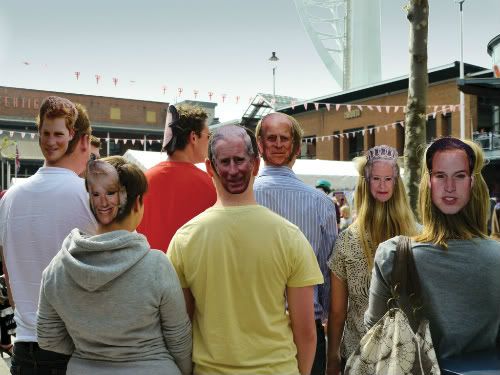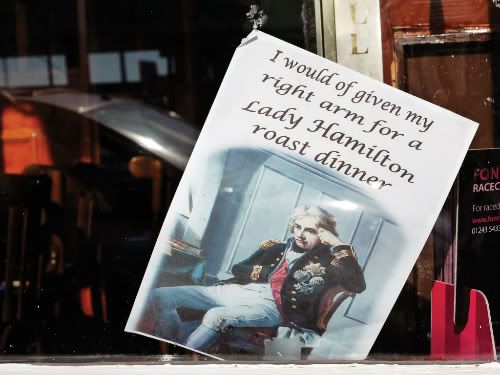 "The original doughnuts picture was taken in 2008, the second in 2010. The credit crunch has resulted in a doughnut downturn!"
Jan Williams

---