University of Portsmouth graduates are holding an alumni art exhibition called 'For Sale' opening on Thursday 17th Nov.
The show is from artists still local to Portsmouth after graduating and amongst those exhibiting are Sue Meredith, Angela Marlow, Samantha Raymond, Ashley David John, Emma Noble Seymour, Philip Holehouse and Arran Macintosh with a great variety of paintings, handmade prints, and collages. To see the type of work available click on the link for each artist to go to their website.
Artwork is mostly under £50 so is a great opportunity for the people of Portsmouth to grab some wonderful homegrown gifts for christmas! The shows venue is The Hub in the University's Dennis Sciama building on Burnaby Road. All are welcome to attend the opening night on thursday 17th November, and the gallery is then open to the public until 16th December, 12-6 on mon-thurs and 12-4 fridays.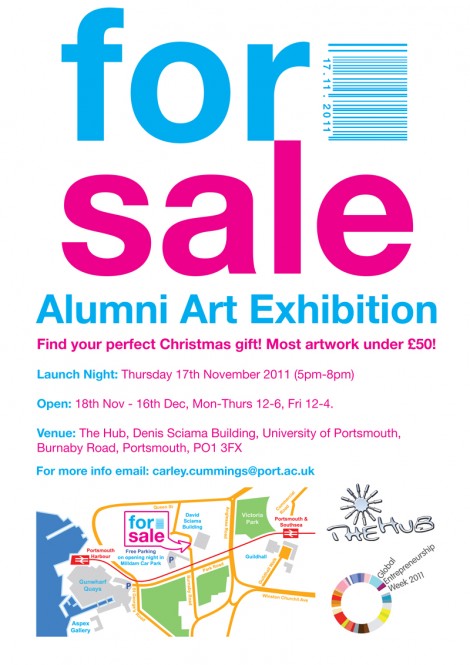 ---