The Art Space Portsmouth New Fine Art Graduate Award supports a promising student from the University of Portsmouth to exhibit at GASP – Gallery Art Space Portsmouth. This year's award winner is Steve Chivalry and details for his exhibition are below along with some samples of his work. Some of you might remember Steve's work in Garbo's Salon on Albert Road last year. Well done Steve.
Exhibition: 18th- 29th October 2011 Private View: Friday 21st of October, 6.00pm-8.00pm. Also open: Saturday 22nd October, 12-4pm.
All other times by appointment only. Contact Steve on 07815579808, email stevechiv@hotmail.co.uk, or visit www.stevechivalry.tk
"Look but don't touch… touch but don't taste…taste but don't swallow " -Devils Advocate
Steve's work walks hand in hand with raw human emotion, nurturing human emotions and guiding people to think about their own life situations. A lot of steve's paintings are confrontational and designed to be so. His sculptures are designed to make you think of your current position in the reality of the present moment. The quote above taken from the film / novel Devils Advocate, highlights the inquisitive naivety of the human nature, a theme that runs visibly throughout Steve's work.
The work within the exhibition is a collective of Steve's most popular pieces from 2010-2011.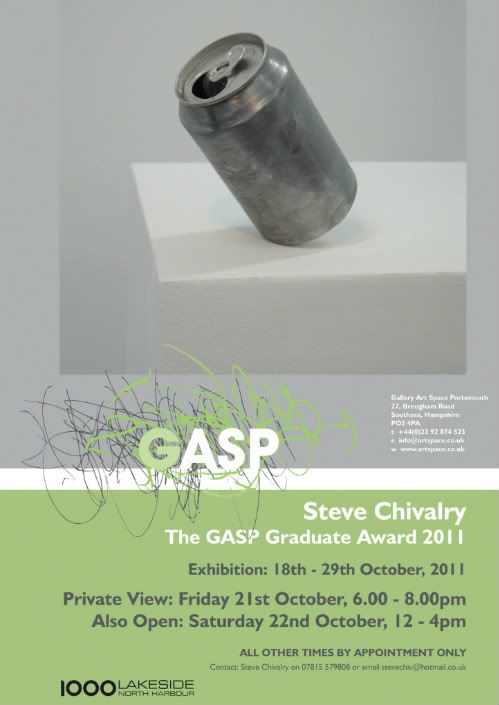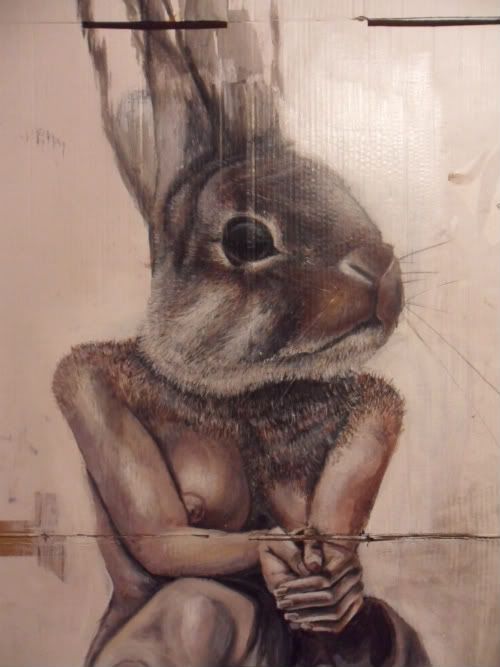 ---