This show has been a long time coming, with two reschedules due to the pandemic and a venue change, originally penned in for Portsmouth Pyramids (RIP) but the anticipation is high with the building crowd at Portsmouth Guildhall tonight.
Kicking things off were Blind Channel hailing from Finland, if you think the name sounds familiar you'd be right, they were Finland's Eurovision entry in 2021. Blind Channels set is a mix of nu metal reminiscent of the mid-naughties bands such as Limp Bizkit, both frontmen Joel Hokka & Niko Moilanen take no time to have the audience suitably warmed up as they bound across the stage.
Their set see's the first pit of the night which is a quiet affair but things are only just getting started. Towards the end of their short support set they have their own "phone lights up" moment which the audience lapped up and the whole room obliged making for a special moment.
Next up is St. Alban's own Trash Boat who have been carving out their own unique style since their inception in 2014 with a set boasting a set that is a well-crafted mix of punk energy and blistering riffs on such tracks as "Bad Entertainment' & "Delusions Of Grandeur".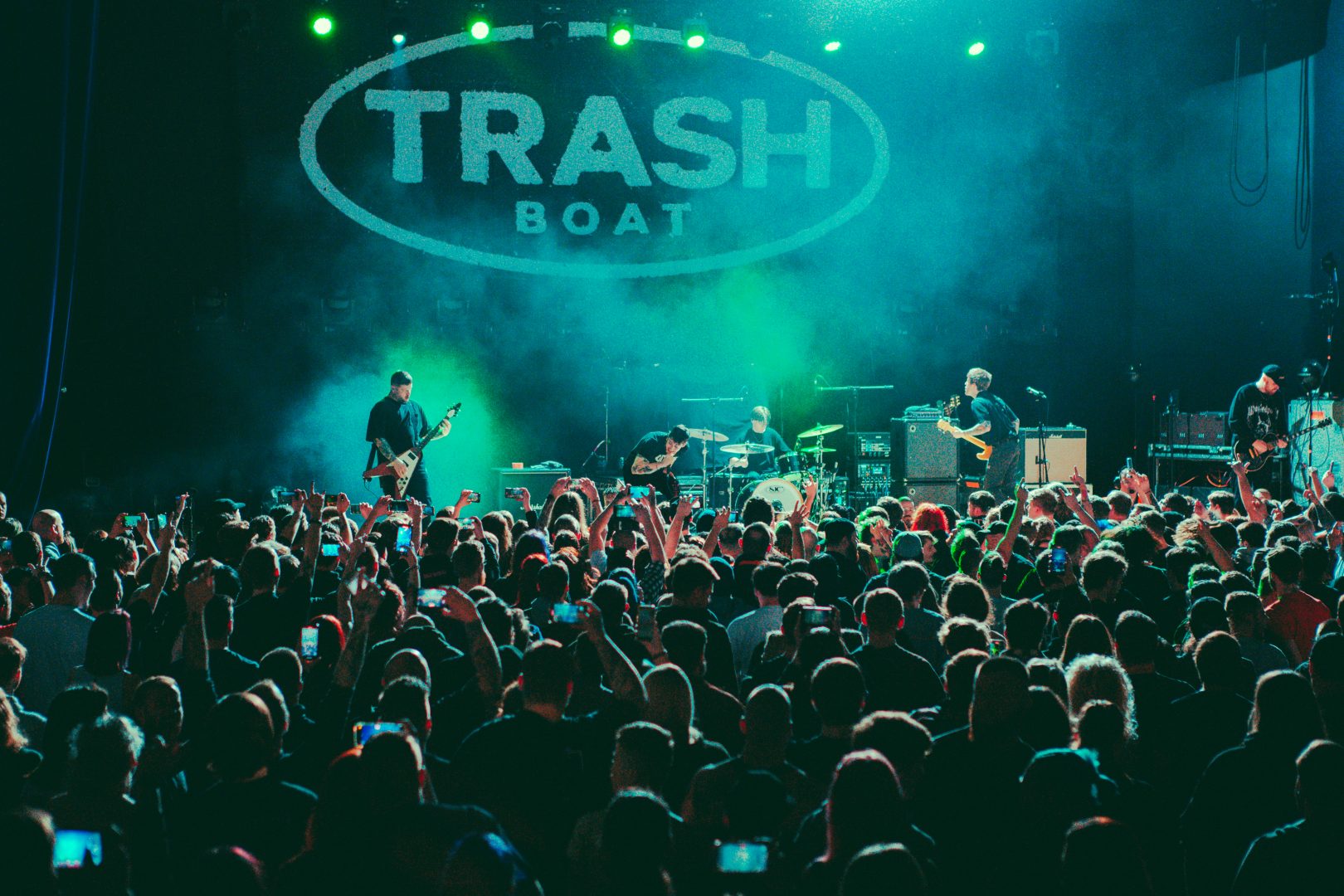 My personal highlight of the set was a touching tribute to Linkin Park's Chester Bennington with a powerful cover of "Given Up" and it's quite clear how much the band mean to Trash Boat frontman Tobi Duncan as he opens up about the song being recorded in memoriam to "one of the single most talented and beautiful human beings who ever graced this scene and music in general" this was met with rapturous applause from the crowd.
And finally, the moment everyone in Portsmouth Guildhall has waited for, I Prevail bound onto the stage with a sense of urgency launching straight into 'There's Fear In Letting Go' taken from their latest release "True Power" the new songs keep coming as it is followed by 'Body Bag' and 'Self Destruction' all from "True Power".
It is clear the wait for tonight's show has the crowd ready to go wild and that they do, from the off-set pits open up in the middle of Portsmouth Guildhall and during the first three songs we have crowd divers coming over the barrier.
The band show their playful side with the intro to System Of A Down's 'Chop Suey!' Leading into 'FWYTYK' it is clear the I Prevail have hit their stride in the live setting, Frontmen Brian Burkheiser & Eric Vanlerberghe have the audience held in the palm of their hand throughout the entire set.
There is no doubt that I Prevail have overcome a lot of obstacles to reach the point they're at now but with that being said there is a clear sign of big things to come for the band, tonight feels like the last time we will see them play a venue the size of Portsmouth Guildhall. It truly felt like a special moment for fans and band alike.
Photos and Words: Dave Rutherford
---