This April the team of volunteers behind the No. 6 Cinema are continuing to offer an awesome selection of movies. If you haven't yet visited the No. 6 Cinema then I highly recommend it. You will find a mix of thoughtful art house cinema, vintage Hollywood classics and new blockbusters all within the historic blockhouse in Portsmouth's Historic Dockyard.
Be sure to check their website for information on how you can buy tickets and find their full listings – www.no6cinema.co.uk.
RSC Live: Macbeth (12A) | Wednesday 11th April | 7 pm
Macbeth is a general in the service of King Duncan of Scotland. Whilst returning home victorious from battle, he meets three witches on the heath, who predict that Macbeth will become Thane of Cawdor and then King of Scotland. Driven by their disturbing prophecies, Macbeth sets out on the path to murder.
This contemporary production of Shakespeare's darkest psychological thriller marks both Christopher Eccleston's RSC debut and the return of Niamh Cusack to the company and will be broadcast live from the Royal Shakespeare Theatre in Stratford Upon Avon.
Distant Sky Nick Cave & The Bad Seeds Live In Copenhagen (15) | Thurs 12th April | 7 pm
Recorded at Copenhagen's Royal Arena in October 2017, DISTANT SKY captures an extraordinary and triumphant live concert from Nick Cave & The Bad Seeds. Performing new album Skeleton Tree's exquisite compositions alongside their essential catalogue, the band's first shows in three years provoked an ecstatic response in fans, critics and band alike, renewing a profound and intimate relationship wherever they played. The band's acclaimed tour started in Australia in January 2017 before tearing across the USA and ending in Europe, with some of the best reviews of their decorated career.
Lady Bird (15) | Saturday 14th April | 7 pm
In Lady Bird, Greta Gerwig reveals herself to be a bold new cinematic voice with her directorial debut, excavating both the humor and pathos in the turbulent bond between a mother and her teenage daughter. Christine "Lady Bird" McPherson (Saoirse Ronan) fights against but is exactly like her wildly loving, deeply opinionated and strong-willed mom (Laurie Metcalf), a nurse working tirelessly to keep her family afloat after Lady Bird's father (Tracy Letts) loses his job. Set in Sacramento, California in 2002, amidst a rapidly shifting American economic landscape, Lady Bird is an affecting look at the relationships that shape us, the beliefs that define us, and the unmatched beauty of a place called home.
A Fantastic Woman (15) | Thursday 19th April | 7 pm
Marina and Orlando are in love and planning for the future. Marina is a young waitress and aspiring singer. Orlando is 20 years older than her, and owns a printing company. After celebrating Marina's birthday one evening, Orlando falls seriously ill. Marina rushes him to the emergency room, but he passes away just after arriving at the hospital.
Instead of being able to mourn her lover, suddenly Marina is treated with suspicion. The doctors and Orlando's family don't trust her. A woman detective investigates Marina to see if she was involved in his death. Orlando's ex-wife forbids her from attending the funeral. And to make matters worse, Orlando's son threatens to throw Marina out of the flat she shared with Orlando.
Marina is a trans woman and for most of Orlando's family, her sexual identity is an aberration, a perversion. So Marina struggles for the right to be herself. She battles the very same forces that she has spent a lifetime fighting just to become the woman she is now – a complex, strong, forthright and fantastic woman.
You Were Never Really Here (15) | Friday 20th April | 7 pm
A traumatized veteran, unafraid of violence, tracks down missing girls for a living. When a job spins out of control, Joe's nightmares overtake him as a conspiracy is uncovered leading to what may be his death trip or his awakening.
Thoroughbreds (15) | Friday 27th April | 7 pm
Childhood friends Lily and Amanda reconnect in suburban Connecticut after years of growing apart. Lily has turned into a polished, upper-class teenager, with a fancy boarding school on her transcript and a coveted internship on her resume; Amanda has developed a sharp wit and her own particular attitude, but all in the process of becoming a social outcast. Though they initially seem completely at odds, the pair bond over Lily's contempt for her oppressive stepfather, Mark, and as their friendship grows, they begin to bring out one another's most destructive tendencies. Their ambitions lead them to hire a local hustler, Tim, and take matters into their own hands to set their lives straight.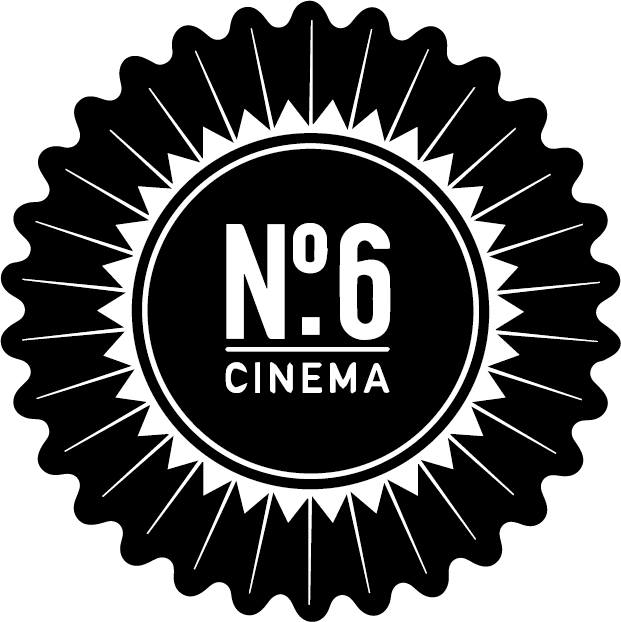 ---