Slightly later than usual but we are now officially inviting you to take part in helping us to compile our 2019 Strong Island Calendar. Last year's calendar sold out before mid-December which must be some kind of record. For those who took part and bought a copy, thank you again to you all for your support, it is hugely appreciated.
Technically we began taking submissions from the beginning of the year, I think Johnny Black is always the first to add the hashtag on New Years Day. However, it is today that we officially launch the call for submissions. The terms are simple, there are no limits to how many you can submit, the only rule is that the image must be relevant to Portsmouth. We would love to see more submissions from all over Portsmouth, not just our favourite Southsea landmarks so please share this with friends who you think might be interested in getting involved.
If you've taken a photo that you'd like to submit then you can email your submission via calendar@strong-island.co.uk. If you've taken a photo on Instagram, Facebook and Twitter that you'd like to submit for consideration you just need to add the hashtag #SIC2019.
In our 2018 calendar, we saw first-time inclusions from Christine Matchett, Tom Goss, Tony Wallace, Josh Holgate and Christopher Gambs. It would be great to have a few more photographers making their debuts this year, so if you know someone who you think should be involved then please share this with them and tell them not to be shy because we'd love for them to get involved. It is often hard to tell who are the professionals and who are the opportunists taking great snaps with their mobile phones.
Website: strongislandclothingco.com
Facebook: facebook.com/StrongIslandClothingCo
Twitter: twitter.com/StrongIslandCCo
Instagram: instagram.com/strongislandclothingco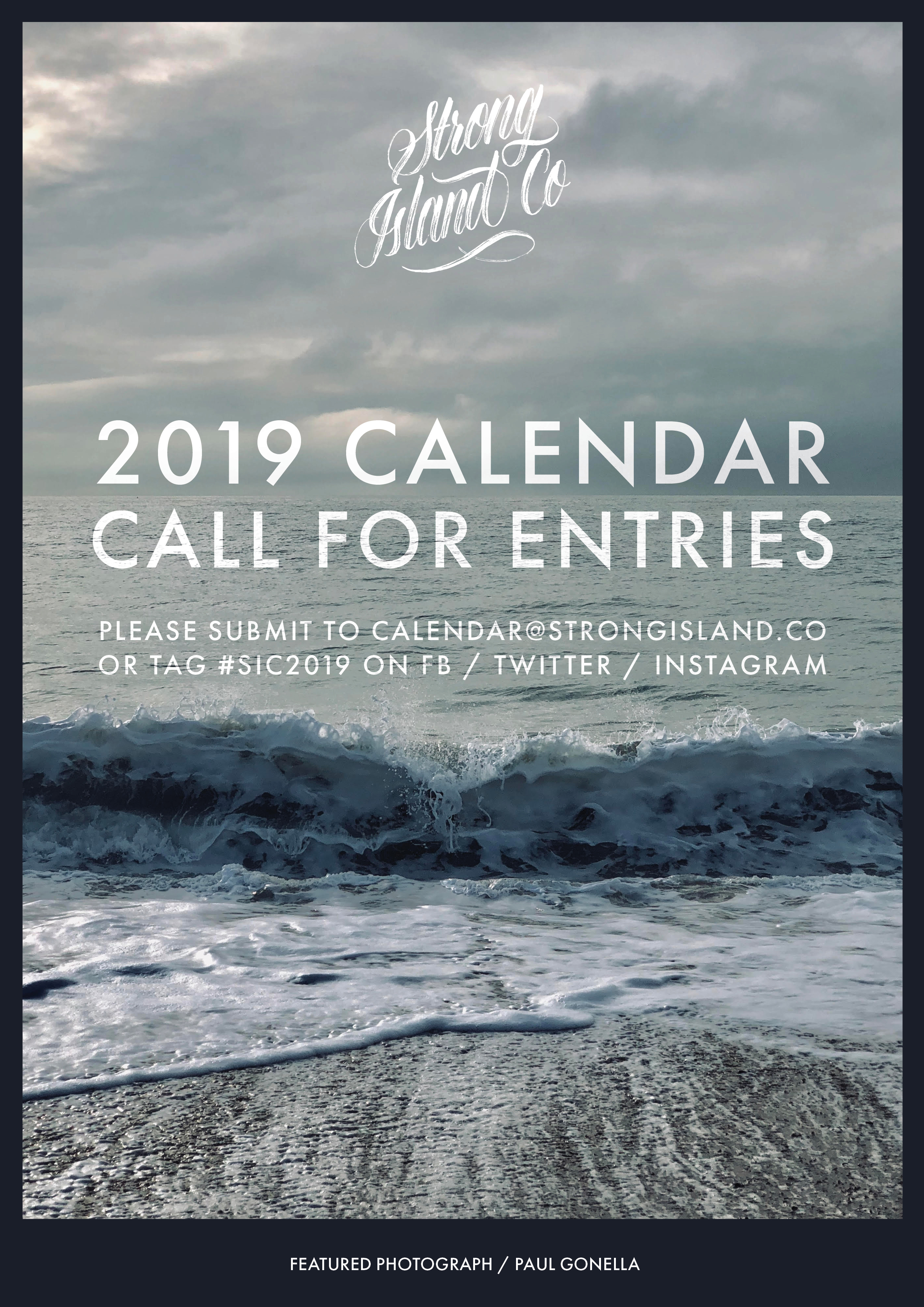 ---