The Amazons are set to have an amazing 2018. It's fair to say that last year was pretty good for the Reading rock quartet, with a self-titled debut album, appearances at some of the summer's biggest festivals and MTV, Music Week and the BBC all touting them as ones to watch. But, this could well be the year they take it to the next level.
I went along to see The Amazons play to a venue full at The Pyramids, the penultimate night of a short run of UK winter dates. I've been a fan for a while but I was excited to see them live for the first time.
Before the main event, it was down to Brighton alt-pop band Yonaka to prime the crowd. They exploded on to the stage with their distinctive sound – part raucous rock, part uber-cool beats and totally attention-grabbing. They were a great opening act for the night, and I liked them instantly.
Next, the Amazons were up. The crowd were more than ready for them, and the Pyramids felt more like a festival arena or stadium once their set got underway, with fans on shoulders and plenty of moshing. The band's signature sound is one that builds, blending the uplifting, anthemic lyrics of singer Matt Thomson with pounding, dramatic riffs from guitarist Chris Alderton and bassist Elliott Briggs. Each song swells to a peak, and demands to be sung at the top of your lungs.
The set featured all the fan favourites from their debut album, including the soaring and melodic Ultraviolet, the brooding Holy Roller with its irresistible chorus and the energetic Stay With Me. Yonaka's vocalist Theresa Jarvis joined the boys on stage for a haunting and truly special version of their huge single In My Mind, before drummer Joe Emmet treated us to a storming drum solo to showcase his skills. Without missing a beat, the band swerved into T.Rex's 20th Century Boy mid-set, much to the crowd's delight.
The trippy intro to smash hit Black Magic reverberated through the venue like a call to action, and grew into a feature-length reworking of the song. Coming back for an encore, Matt sang a gorgeous stripped-back version of Palace at the keyboard, before the boys played the thundering Junk Food Forever to end the gig on a high.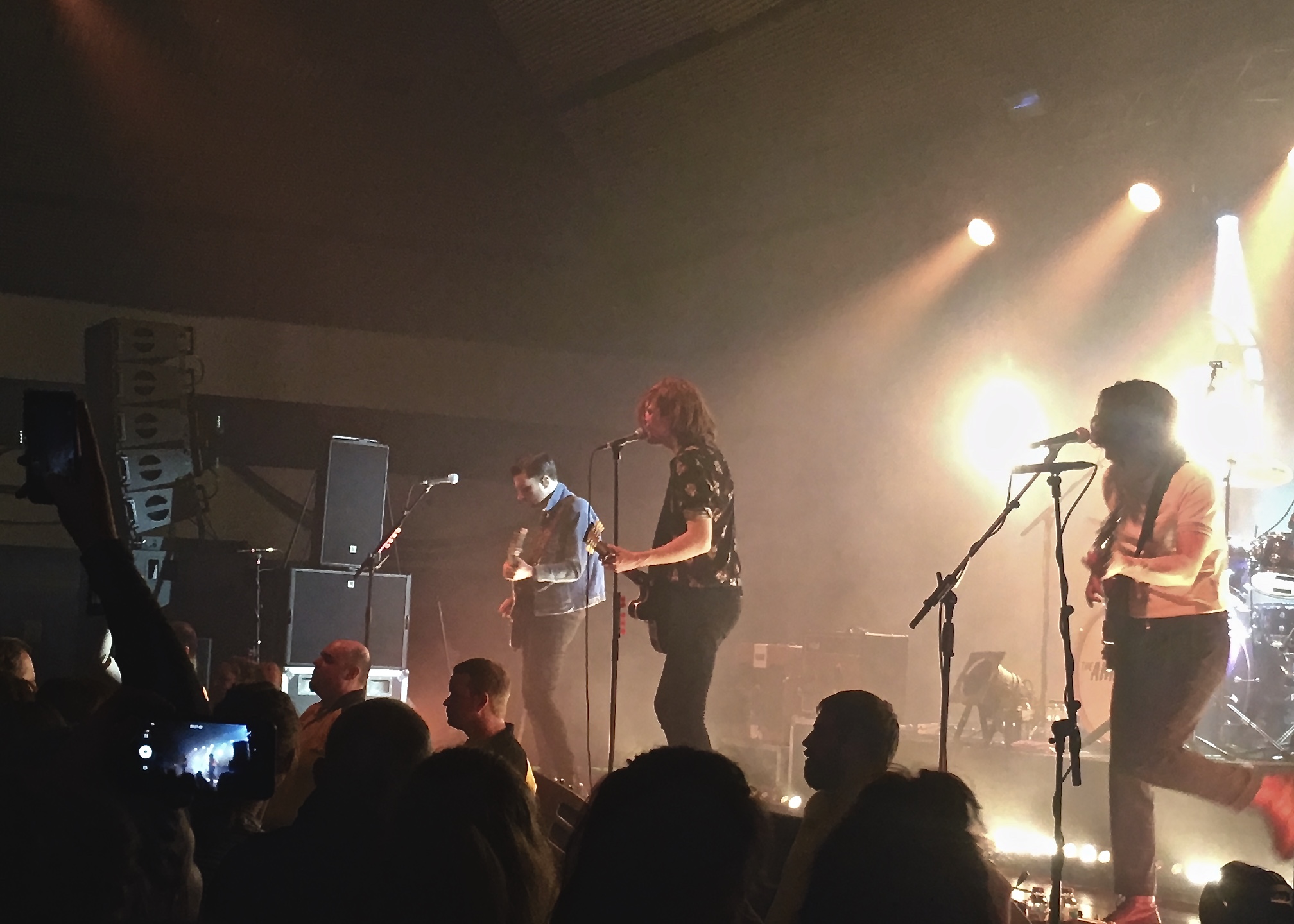 ---