It's been a week since Rob Da Bank and his team took over Lulworth Castle in Dorset for Camp Bestival and many who attended are still on a post festival high. Camp Bestival has won the title of Best Family Festival at the UK Festival Awards four times between 2009-2015 and it looks like they are going to be in with a great shout of making it five after this years escapades.
For large parts of the festival it was once again bathed in beautiful sunshine. It was only on the Monday when most were packing up to go home that the grey clouds came out. Even though this is one of the smaller festivals around there was still so much to see and do that it became genuinely hard to fit it everything in.
After going to Camp Bestival three years ago it was great to be back. It brought back great memories of my last trip and I had a lot of fun making new ones this time around. 🙂 Seeing the smiles on everyone's faces made me feel very happy and positive.
Yvie (13 years old)
The kids with us genuinely had the best time ever. It was so relaxed and we all felt very safe. This was one of the cleaner festivals I've ever been to and was full of the standard Bestival beauty and magic.
Jenny (28 years old)
Whether you're a meat eater, veggie, vegan or gluten free type there was something for everyone. Drinks were also surprisingly reasonably priced. It was refreshing to see that lots of the stalls were top independent companies who appear to be producing a good product as well as making a bit of coin.
Dave (35 years old)
I love Camp Bestival! It has a real family friendly feel and a stress free vibe. We found lots of smiling children which means lots of happy adults! I particularly enjoyed the steam punk show which included magic, fire and acrobatics – they had everyone completely enthralled.
Becky (41 years old)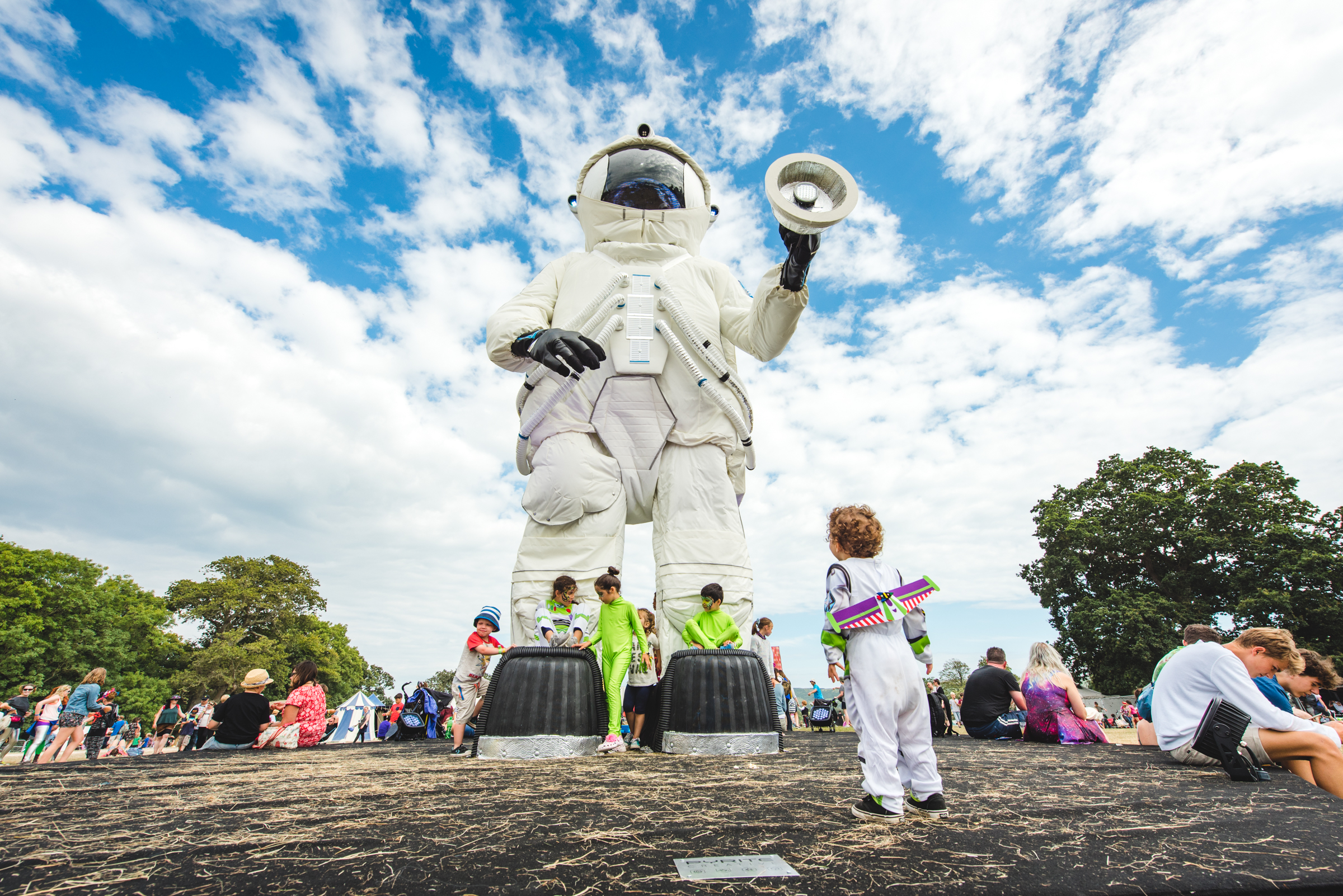 The musical highlight of the weekend had to be DJ royalty that is Fatboy Slim. Norman embraced the space theme by coming on stage in his full astronaut gear. He pulled in arguably the largest crowd of the weekend and they were all treated to his typical spectacular visuals and classic tunes including 'Praise You' and 'Weapon of Choice'.
Much of the musical line up was incredibly diverse. There aren't too many festivals where you will see the likes of Bananarama, DJ Yoda, Dawn Penn and Rat Boy on the same bill. Sadly Arrested Development were forced to pull out due to lead singer Speech being unable to travel due to illness. Mercury Prize nominated Django Django stepped in to saved the day and did a fine job on the main stage.
However this is a festival where the musical line up isn't the main draw. For many I spoke to the consensus was that Camp Bestival was more about positive vibes in a safe environment for everyone to enjoy great food, be entertained and spend quality time with loved ones. I missed it but was told that there was even a successful marriage proposal within the crowd. Surely they'll be back next year to get married in the inflatable chapel right? The props and decorations were out of this world and it was fantastic to see the kids lose their tiny little minds over the giant spacemen!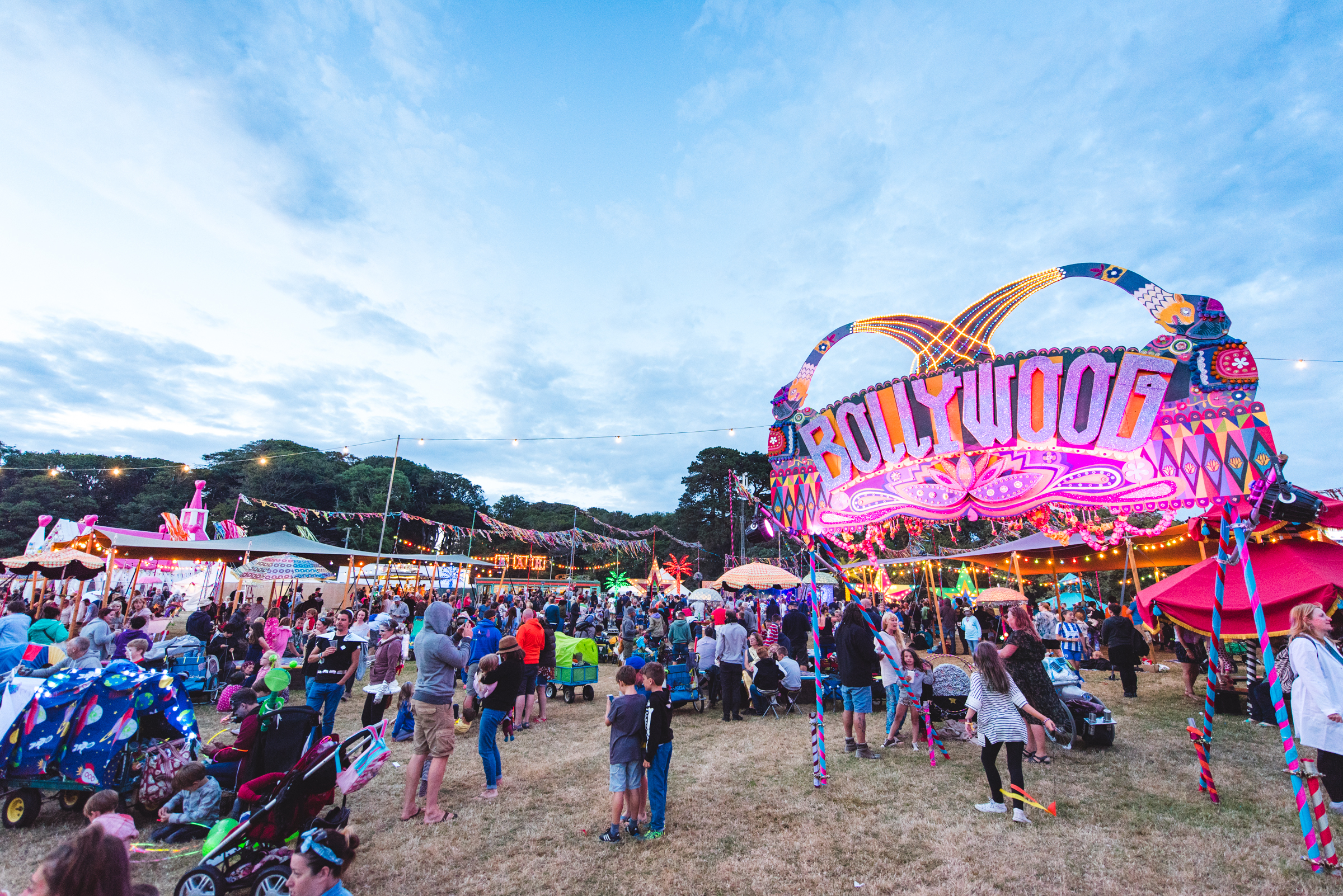 On reflection the weekend was another huge success with the diverse attractions available offering something for everyone to enjoy. Although after chatting with a few festival goers they found Tears For Fears a slightly disappointing act to be closing the festival. Fortunately the immense firework display that followed left everyone with a smile on their face with one of my friends even making the bold claim that it was the best firework display they'd ever seen! See what you think in the video below.
One thing is for sure and that is that Strong Island will be first in the queue to be there in 2017. You can even get your hands on exclusive 2017 tickets pre-sale over on the website from next Monday. To stay up to date with future announcements then you can sign up to their mailing list or follow them on Facebook, Twitter @CampBestival and Instagram @CampBestival.
If you cannot wait until next year then you can win yourself a pair of tickets to Bestival on the Isle of Wight this September by visiting our Strong Island Clothing Co Instagram page here.
Photos courtesy of Camp Bestival.
---