The brand new two day adventure is soon to be upon us and festival up dates are getting even more exciting with the recent release of the Day of the Dead Cocktail Bus.
Josie Da Bank and her team of artistic elves have spent months and months designing what is set to be the coolest bus bar and a central point of the festival with local Portsmouth, Astoria DJ's hosting. The bus will serve a selection of colourful concoctions to sip whilst getting down to the likes of Jack harris, Owen B, Adam Baxter, So Positive Sounds, Midnight Riot Records and Sam Eynon as well as many, many more.
A reminder of headline acts that will be literally gracing the stage include, the force of nature personality and performer, Grace Jones who is soon to release a brand new album and will as always show effortless panache on stage. She is absolutely not to be missed!
Fatboy Slim and his classic tunes will also be making an appearance and will have festival goers raving until the early hours.
Other treats to look forward too will include performances from the winners of the BBC Sound of 2015 and an enormous array of fantastic fun and daytime diversions to amuse and entertain everybody who attends.
Tickets are available from Ticketline from £30 and reductions for children and teens.
To stay up to date on all things Common People you can follow them on Facebook, Twitter @cpeoplefest and Instagram @commonpeoplefestival.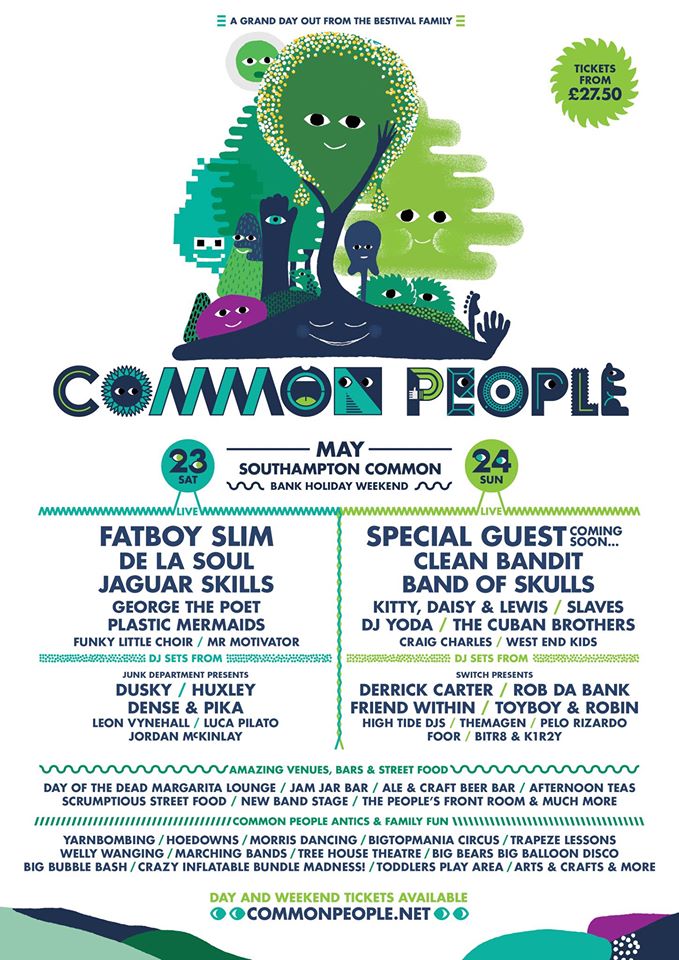 ---