The 2nd Created in Portsmouth Open Studios Trail will take place 17th – 19th October. The trail showcases the diverse range of creative work made by artists and makers in Portsmouth. This takes place at various location around Portsmouth and you can download a trail map on the website link below.
The artists taking part this year are Magpie Glass, Mel Brudrit & Lesley George, Sarah Walbrin & Jane Withey, Pam Lake, Shake Your Glass & Dancingpot, Tango Tea, Lousie Kydd, Colin Merrin & The Southsea Workbench, The Copper Hare, Prints Ink & Pam Johns, Sue Meridith Illustration & Katherine Webber Jewellery, Island Pictures and Little Duck Forge, Somerville Stone & Dan Wendes.
There is a preview exhibition on Thursday October 16th 7.30-9.30pm at The Stone and Iron Show Garden, Eastney Beam Engine House, 199 Henderson Road, Portsmouth PO4 9JF. The exhibition will also be on display during Friday 17th – Sunday 19th at The King's Theatre Shop, 24 Albert Road, PO5 2QL.
For further details and to view a map of all the locations please visit the website at http://createdinportsmouth.co.uk/
Work below by Prints Ink, Colin Merrin and Katherine Webber Jewellery.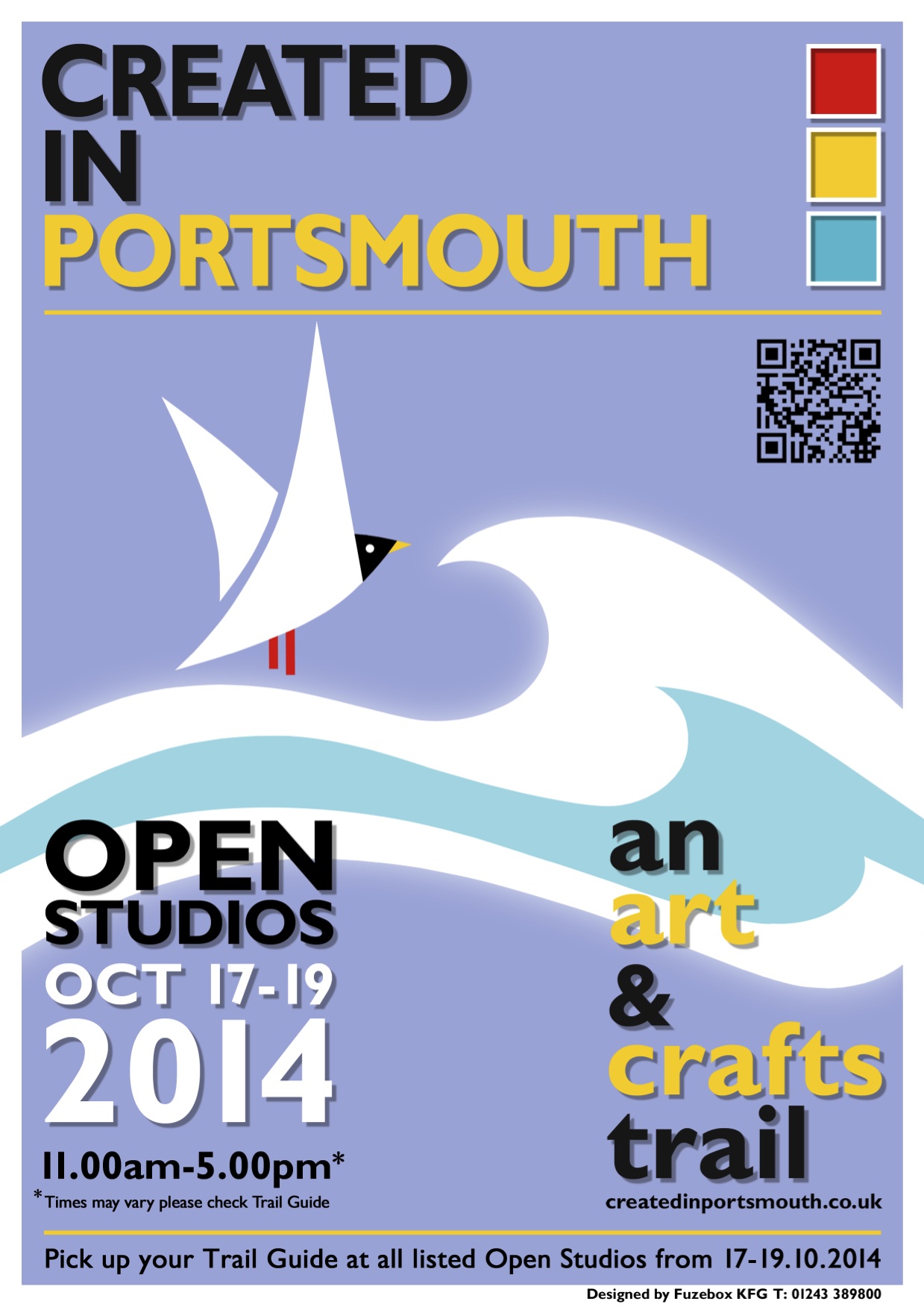 ---