After months of planning (and crossing fingers for no rain) yesterday saw as part of the launch of the 1851 Trust our joint community art project with Ben Ainslie Racing happen down at the Camber. During this past weekend street artist James Waterfield put down a base mural of The Solent on the 100+ foot long hoarding wall of the new Ben Ainslie Racing HQ, ready for yesterday's event. From 9am yesterday morning pupils and staff arrived from six local schools: Admiral Lord Nelson, St Jude's Primary, Charter Academy, Park Community, Ryde Academy and Ryde School ready and prepared with designs, templates and plans for yachts and sea craft, all ready to paint. Throughout the morning over 70 pupils worked with three local street artists (James Waterfield, Luke Storkey and My Dog Sighs) on their paintings of sea craft throughout the ages, their part of the huge street art mural. As well as the young artists getting covered in paint they were also helped by some of the trustees of the 1851 Trust, the Minister for Portsmouth, some of the elite racing crew from BAR and Sir Ben Ainslie.
By the time the rain started at lunchtime the mural was covered with sea craft such as fishing boats, racing yachts with colourful sails, HMS Victory (with Lord Nelson), flying boats and many, many more. The mural will be finished up this Saturday by James and will then be on display until the opening of the new BAR HQ in May next year.
A huge thank you to Pippa, Jo and the team at BAR and ITTB, the artists, the site team at their new HQ, all the fantastic staff and pupils, Jack Daly and the local people (including sailors) from Old Portsmouth who popped down and showed so much support.
Photos from Monday shown below are by Jack Daly.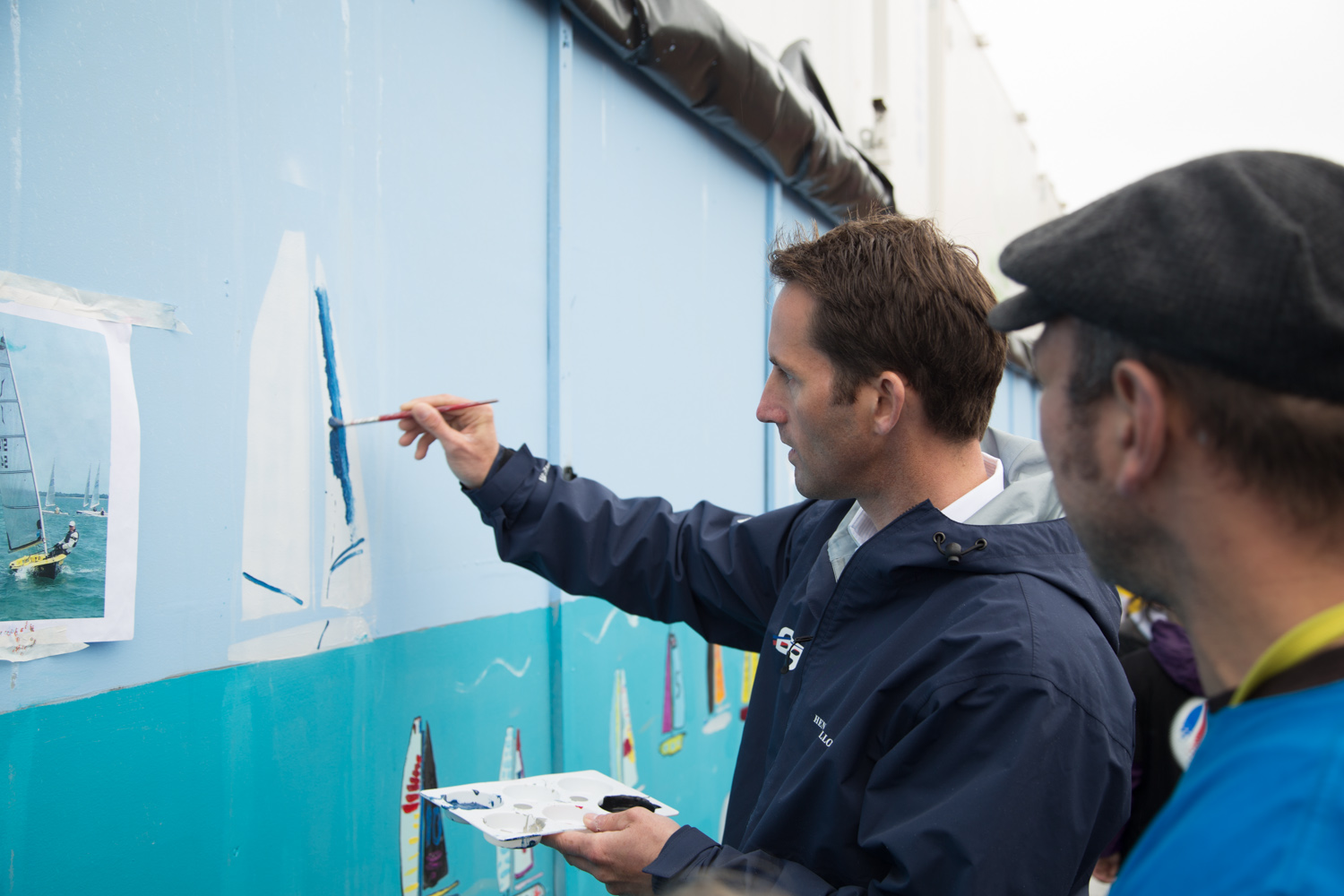 ---