Despite being derelict the old MOD test station on Eastney beach adds a lot of, well, character to the seafront of Portsmouth and is a well recognised landmark both from shore and sea. The station was once a barracks and then became a test site for both weapons and radar/signals. The site itself overlooks the west entry point of Langstone Harbour and despite being empty for a long, long time it is part of the skyline and one of the last links to Eastney's past history as a firing range and also a firm favourite for local photographers, not to mention nudists too, of course. Sadly though it seems the tower and buildings have their fate sealed (read about it on The News website).
Last spring we did a spot of urban exploration and had a look around inside, in part to find out more about the city's heritage but also to film a music video of ex-Portsmouth engineer/producer VNF. The song inspired a theme of echoing signals lost & forgotten yet still resonating and the long derelict location touches on a visual parallel to that theme. VNF's song 'Reset' and also his song 'Orbs Lighten Them' are formed from field recordings, many of which recorded in Portsmouth. In particular in 'Orbs Lighten Them' the hovercraft provides the baseline and Southsea seafront builds elements forming the dream-dub sound.
The video, VNF's songs and photos from the test station are below. To see more photos visit the album on our Facebook page.
What are your thoughts on the loss of this historic Portsmouth landmark? Let us know with comments and over on our Facebook too. Do you have any photos of the test station you want to share? Send us a link to those too.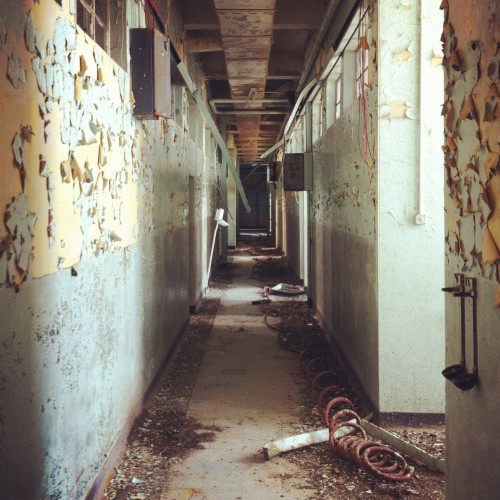 ---