We are changing the way we compile our 2014 calendar. There won't be a theme each month as we are inviting entries of all types all year round.
Instagram users who might not realise the calendar is open to them as well. If you've taken a photo that you'd like to submit for consideration you just need add the hashtag #SIC2014. We will primarily be accepting submissions via email calendar@strong-island.co.uk.
This year the calendars will be available from mid November from the Strong Island online store and Southsea Gallery. This year we will again be supporting the Alzheimer's Society.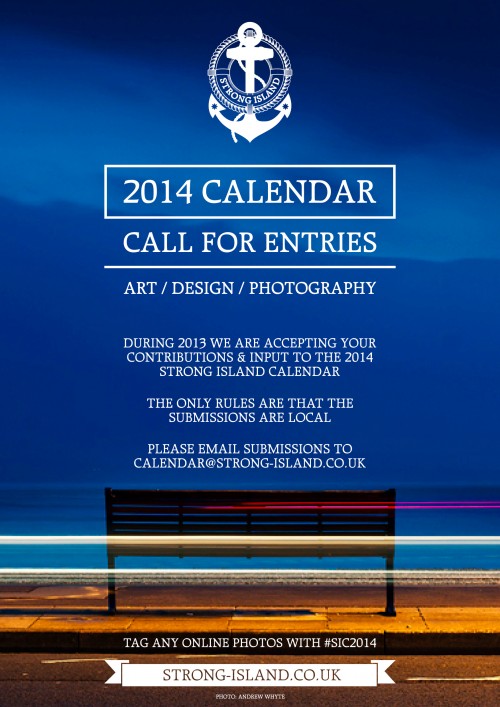 ---