The Southsea Greenhouse have been hard at work over the wet and cold months in the preparation for the opening of their new community garden, located by the Natural History Museum and Canoe Lake, right on Southsea Seafront and easily spotable with the great gate artwork by local street artist Fark.
The Southsea Greenhouse has been selling local produce to people for a while now and also putting on events but this will provide a place which they can cultivate and care for and to use as a base for selling and bartering locally grown fruit, veg and plants, and local crafts too.
Southsea Greenhouse will be celebrating the opening of their community garden with a launch event on Sunday 21st April which will include a ceremonial tree planting and lots of horticultural fun.
Find out more at the Southsea Greenhouse Facebook page and their website: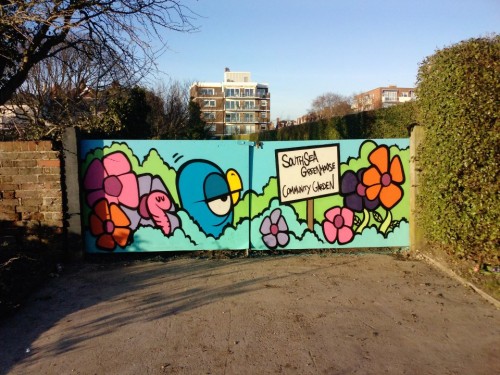 ---