Blunt Company is Southsea's newest expression of underground counter culture.
With big love for street life, they strive to represent for the locals who don't mind sticking it to the man in the only way they know how. Whether this is through graffiti, skating, bmx, music or just a plain healthy attitude.
Selectively sourcing clothing from the more underground sides of Europe (and beyond), you won't find the labels they stock in any franchise.  Influences range from Stussy to Supreme, from DJ Premier to Aphex Twin, from New York to Berlin. Blunt Co. draws strength of character from it's urban surroundings and doesn't shy away from it.
Not only are they proud to say they are the only graffiti supplies store in the City (an official Montana Paints dealer no less) they also pay homage to the building's roots as an art space.  Street art and graffiti exhibitions will become commonplace, as the assault on the dross continues.  Store owner Joe is keen to get the message across too that they promote sensible and legal use only of any materials bought in the store.
Blunt Co. is situated just a five minute walk east from The Wedgewood Rooms at 12 Highland Rd, Southsea, PO4 9AH. Check out uvstore.tumblr.com or facebook.com/bluntco.southsea for more details and contact information.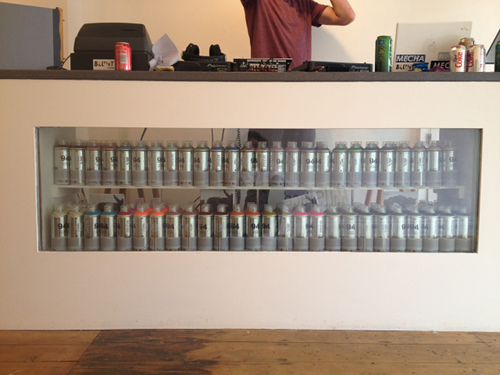 ---