On Tuesday night Bonzo was host to the Holgathon exhibition where the walls of the studio were covered with all of the photos taken as part of the Holga camera competition held last month. The awards were announced for the first and second place teams overall and also the best photos for each of the topics. There were some great photos for the topics, be that from an aesthetic, technical or an abstract perspective. Some of the teams were families so it was really good to see how a series of photos could be formed from a family day out with photos by the children as well as the adults.
During the evening many different types of Holga cameras were demonstrated by organisers HolgaRama (you can pick up the used once cameras for only £25) so you could check out for yourself how to use these each unique cameras work. You could see from all the photos taken how each group's camera performed differently, some with crisp focus, some with light leaks and some of them taken with the different filters available. HolgaRama also provided the complimentary beer, crisps and cupcakes, a big thank you for that.
There is already talk of another Holgathon in the not so distant future, we'll keep you posted when we hear more.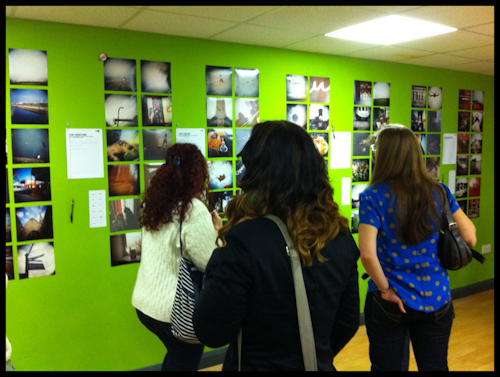 ---