The Bluetones need no real introduction but here's one anyway! A band formed in Hounslow, London in 1993 with three top 10 albums behind them including the platinum-selling number 1 'Expecting to Fly' This coupled with 13 top 40 singles shows that the band have been a staple of the Britpop wave and resurgence in the last few years.
Mark Morriss is no stranger to The Wedgewood Rooms, having played here many times in a solo capacity bringing his 'Mark Morriss & Friends' evening to the venue over the last few years, as well as touring with the band many times in Portsmouth over the last 25 years.
The Wedgewood Rooms was the first stop on a tour that will see them take in 14 venues across the UK with the emphasis being on the first decade 1995-2005, this will be appreciated by the fan base even if I speak just for myself.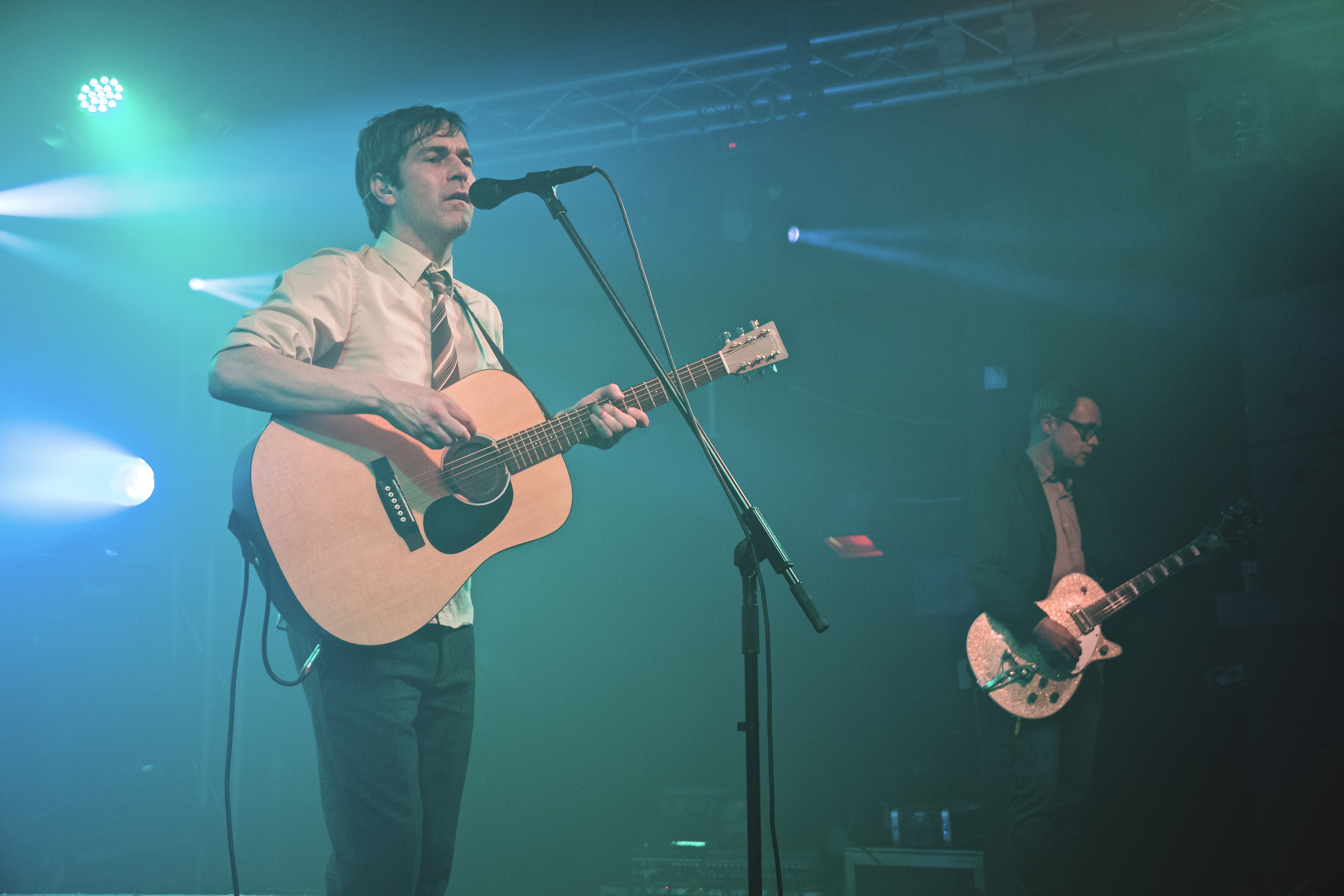 I last saw The Bluetones in 2016 at Shiiine On Weekender at Butlins, Minehead but had never managed to see them in Pompey in all my years attending gigs, so tonight was an added bonus to get to see them and photograph as well. To my absolute delight I was the only photographer there for the gig so had the free run at the front!
The venue was near to capacity and the crowd were primed ready to welcome the indie stalwarts to the stage and a rousing reception was given. The band launched into 'Down at The Reservoir', 'Bluetonic' and 'Vampire' with Mark adorning the acoustic guitar for the latter.
To my absolute delight I was the only photographer there for the gig so had the free run at the front!
It would be hard to beat such a superb start to the gig but then songs just kept flowing with 'Marblehead Johnson', 'Things Change' and the one everybody wants to hear 'Slight Return'. This is one that the crowd are very vocal to hear and is usually teased by the band when they are tuning before songs. This always makes me laugh as it can sometimes feel like the elephant in the set and its's quite entertaining when it's not played!
The pace picked up with 'Soloman Bites the Worm' with its riff that reminds me of all that is great about 90's indie. 'If…' played out the encore this time around, personally (and selfishly) I was hoping for 'Sleazy Bed Track' to no avail, but 'If…' was a worthy choice to send the crowd away into the night.
The Bluetones return to Portsmouth again on August 26th to play Victorious Festival, which is not long to wait to get your next indie Britpop fix from the band. Make sure you check them out if you're going!
---