This December the team of volunteers behind the No. 6 Cinema are continuing to offer a diverse selection of movies. If you haven't yet visited the No. 6 Cinema then I highly recommend it. You will find a mix of thoughtful art house cinema, vintage Hollywood classics and new blockbusters all within the historic blockhouse in Portsmouth's Historic Dockyard.
Be sure to check their website for information on how you can buy tickets and find their full listings – www.no6cinema.co.uk.
Grace Jones: Bloodlight and Bami (15) | Friday 1st December | 7 pm
Larger than life, wild, scary and androgynous – Grace Jones plays all these parts. Yet here we also discover her as a lover, daughter, mother, sister and even grandmother, as she submits herself to our gaze and allows us to understand what constitutes her mask.
Preceding the main feature, and brought to you by Random Acts Presents, we are pleased to be showing the short film 20,000 Leagues Under the Sea. Directed by Kat Martin, and in response to Stuart Paton's 1916 film, this is an exploration of an artificial, dystopian seabed where life has been eliminated through mankind's doing.
Random Acts Presents is a joint initiative between Arts Council England, Channel 4 Random Acts and five National Network Centres (Tyneside Cinema, ICA, Calling the Shots, Rural Media and Screen South) working together to commission young artists and filmmakers to make short films. The project nurtures talent by providing mentorship and continuing professional development to all its artists and filmmakers.
The Death of Stalin (15) | Saturday 2nd December | 7 pm
The internal political landscape of 1950's Soviet Russia takes on darkly comic form in a new film by Emmy award-winning and Oscar-nominated writer/director Armando Iannucci. In the days following Stalin's collapse, his core team of ministers tussle for control; some want positive change in the Soviet Union, others have more sinister motives. Their one common trait? They're all just desperately trying to remain alive.
I Am Not A Witch (12A) | Thursday 7th December | 7 pm
After a minor incident in her village, 9-year-old Shula is exiled to a travelling witch camp where she is told that if she tries to escape she will be transformed into a goat. As she navigates through her new life, she must decide whether to accept her fate or risk the consequences of seeking freedom.
Preceding the main feature, and brought to you by Random Acts Presents, we are pleased to be showing the short film Fag. Directed by Danni Spooner, this is a rebellious reflection on the cis-gendered society we exist in that grins towards political correctness.
Breathe (12A) | Saturday 9th December | 7 pm
The directorial debut of Andy Serkis, when Robin is struck down by polio at the age of 28, he is confined to a hospital bed and given only a few months to live. Refusing to give up, Robin and his wife Diana dare to escape the hospital ward to seek out a full and passionate life together — raising their young son, travelling and devoting their lives to helping other polio patients.
The Silence Of The Lambs (15) | Thursday 14th December | 7 pm
With a psychopath nicknamed Buffalo Bill murdering women across the Midwest, the FBI sends Agent Clarice Starling to interview demented prisoner Dr Hannibal Lecter, who may provide clues to the killer's actions. As their relationship develops, Starling is forced to confront not only her own demons but also an evil so powerful that she may not have the strength to stop it.
Preceding the main feature, and brought to you by Random Acts Presents, we are pleased to be showing the short film Check the Label. Directed by Eno Mfon, identity and conformity collide as two sisters drift apart…
The Sound Of Music (15) | Thursday 21st December | 3 pm
Maria is a tomboyish postulant at an Austrian abbey who is sent to become a governess in the home of a widowed naval captain with seven children. Her arrival brings a new love of life and music into the home. Based on the real-life story of the Von Trapp Family singers, one of the world's best-known concert groups in the era immediately preceding World War II.
Murder On The Orient Express (12A) | Thursday 21st December | 7 pm
What starts out as a lavish train ride through Europe quickly unfolds into one of the most stylish, suspenseful and thrilling mysteries ever told. From the novel by best-selling author Agatha Christie, "Murder on the Orient Express" tells the tale of thirteen strangers stranded on a train, where everyone's a suspect. One man must race against time to solve the puzzle before the murderer strikes again.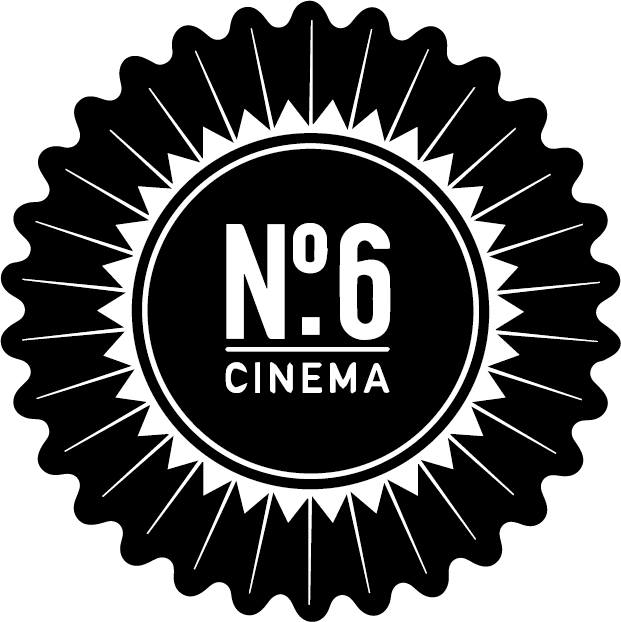 ---