Happy New Year! This year the team of volunteers behind the No. 6 Cinema are continuing to offer an awesome selection of movies this January. If you haven't yet visited the No. 6 Cinema then I highly recommend it. You will find a mix of thoughtful art house cinema, vintage Hollywood classics and new blockbusters all within the historic blockhouse in Portsmouth's Historic Dockyard.
Be sure to check their website for information on how you can buy tickets and to find their full listings – www.no6cinema.co.uk.
Arrival (12A) | Friday 6 January | 7pm
When 12 alien spacecraft enter Earth's atmosphere and hang sentinel over the planet, workaholic linguistics expert Louise Banks is called in by US Army Colonel Weber to lead government attempts to communicate. Working with scientist Ian Donnelly, she seeks the answer to one very simple question: what do they want? As the team begin to grasp the complex language of their interstellar guests, they realise they must race against the doomsday clock of growing global paranoia to discover the truth.
Fantastic Beasts And Where To Find Them (12A) | Saturday 7 January | 7pm
Fantastic Beasts And Where To Find Them is an all-new adventure returning us to the wizarding world created by J. K. Rowling. It opens in 1926 as Newt Scamander has just completed a global excursion to find and document an extraordinary array of magical creatures. Arriving in New York for a brief stopover, he might have come and gone without incident were it not for a No-Maj (American for Muggle) named Jacob, a misplaced magical case, and the escape of some of Newt's fantastic beasts, which could spell trouble for both the wizarding and No-Maj worlds.
Paterson (15) | Thursday 12 January | 7:15pm
Jim Jarmusch's immersive follow-up to Only Lovers Left Alive chronicles a week in the life of Paterson, a bus driver in the city of Paterson, New Jersey. He leads a homespun life that finds comfort in ritual: he rises each day at the same time, goes to work, and then comes home to his creative, adoring wife, Laura, whose ever-changing world of new projects and dreams dovetails happily with his. In the broader strokes, each day is the same, differing only in the details – but this regularity is underpinned by Paterson's passion for poetry, in which he finds refuge for reflection.
Chi-Raq (15) | Friday 13 January | 7pm
Chi-Raq is a modern day adaptation of the ancient Greek play "Lysistrata" by Aristophanes. After the murder of a child by a stray bullet, a group of women led by Lysistrata organise against the on-going violence in Chicago's Southside creating a movement that challenges the nature of race, sex and violence in America and around the world.
A United Kingdom (12A) | Saturday 14 January at 7pm | Thursday 19 January at 4pm
A United Kingdom tells the inspiring true story of Seretse Khama, the King of Bechuanaland (modern Botswana), and Ruth Williams, the London office worker he married in 1948 in the face of fierce opposition from their families and the British and South African Governments. Seretse and Ruth defied family, Apartheid and empire – their love triumphed over every obstacle flung in their path and in so doing they transformed their nation and inspired the world.
Sully (12A) | Thursday 16 February at 4pm | Saturday 21 January at 7pm
On 15 January 2009, Capt. Chesley "Sully" Sullenberger (Tom Hanks) tries to make an emergency landing in New York's Hudson River after US Airways Flight 1549 strikes a flock of geese. Miraculously, all of the 155 passengers and crew survive the harrowing ordeal, and Sullenberger becomes a national hero in the eyes of the public and the media. Despite the accolades, the famed pilot now faces an investigation that threatens to destroy his career and reputation.
Ghost In The Shell (15) | Thursday 26 January | 7pm | Subtitled
2029 – A female cybernetic government agent, Major Motoko Kusanagi, and the Internal Bureau of Investigations are hot on the trail of 'The Puppet Master', a mysterious and menacing computer virus capable of infiltrating human hosts. Together with her fellow agents from Section 9, they embark on a high-tech race against time to capture the omnipresent entity. Ghost In The Shell took the world by storm, exhibiting a new dimension of anime with unprecedented, mesmerising cinematic expression.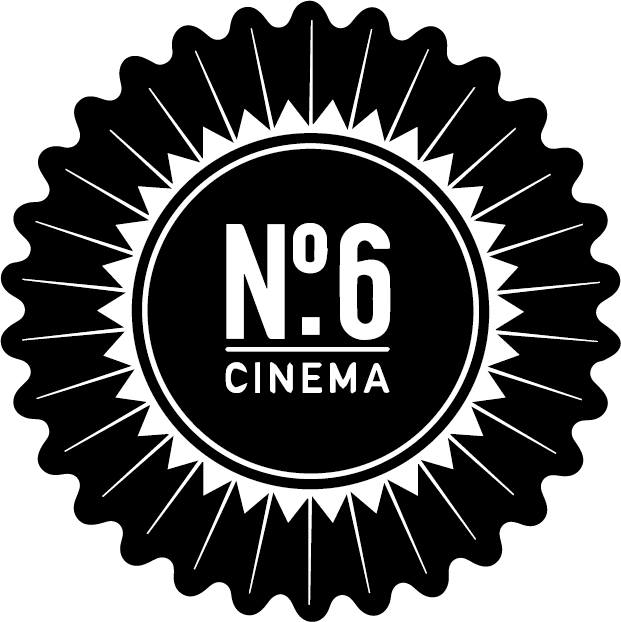 ---