In the third of our special features celebrating our favourite Instagram photographers with links with our city we feature Moira Vence-Gunstane (@Moira_Lizzie_Photography).
Can you tell us a little about yourself, where you are from and your links with Portsmouth if no longer living here?
I'm photographer and chief bottle washer at Moira Lizzie Photography. Born and raised just up the road in Waterlooville, now raising my own family close to the sea in Southsea. I realised my dream of becoming a professional photographer in 2013 after 24 years in Marketing and launched Moira Lizzie Photography, specialising in child and family photography. Although I'm finding my relaxed and natural style lends itself well to individuals and corporate clients as well.
When I'm not photographing, I'm busy with the other elements of running a business and I just can't let go of that marketing! When I do find time to indulge in some 'me' time I'll spend it baking and spending time with my family – after all, someone needs to eat that cake…and I need to add jogging to my list of 'me' time activities I think…
Do you have a favoured camera or device that you use for your Instagram photography?
A mix of my iPhone 6s and my Canon 5D Mii – just depends what I have with me at the time. At the moment my personal project is photographing stills using my iphone, mainly based on baking or decor around my home as the weather is so naff!
Can you tell us more about your photographic experience, is this something that you've studied or maybe a hobby which you've developed?
I've always been interested in photography and design but my options at school led me a different route so it's a hobby which has developed over many years. I've self-studied, attended courses, sought advice and listened from Photographers I've admired and practised A LOT!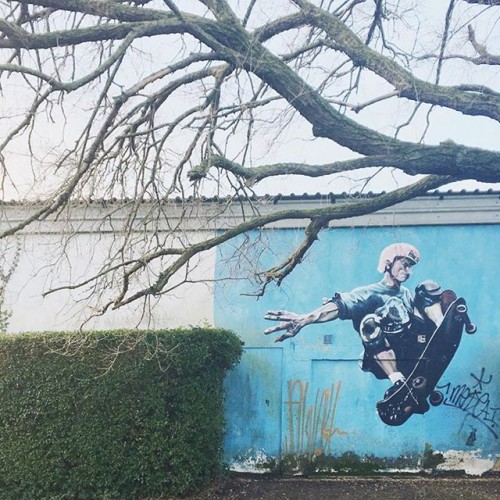 Would you say that you take photos more for yourself or for others?
Both – for clients it's all about their experience and capturing whatever it is they've approached me for. Babies, children, families, couples etc. However, personal projects are an important part of my photography journey as they allow me to be as creative as I like and I learn so much in the process too. I'll photograph anything which inspires me and in turn, I hope this inspires my clients too.
Exploring the theme of the "Local", Portsmouth has a wide variety of climatic conditions, buildings and landscapes. Are there any local places or environments that are personal to you or that you love to photograph for a particular reason?
Having lived in the Portsmouth area all my life I'm still discovering new subjects to photograph – the city doesn't stand still. I navigate towards wide-open spaces so the seafront and the common are favourites. I also love to capture the vibrancy of the city and it's people – so enjoy photographing festivals and events too. I consider myself fortunate to have both coastal and countryside scenery on my doorstep – so often stride out to the country with the family and camera in tow (although I admit, I often have to bribe the kids with a pub lunch!)
Are their any other photographers who either influence you or that you would encourage our readers to also check out?
Valerie Jardin (@ValerieJardin) is an amazing street photographer, I'm drawn to the way she includes people in her frame, adding life and a sense of place to her images. Susan Stripling (@susanstriplingphotography) and her use of light is a must see! Of course not to forget the amazing Annie Leibovitz (@_annieleibovitz) for her brilliant composition.
---