On the 19th of July 2015 Steve Lilley & Alec Wilding went on the road trip of a lifetime, taking part in the epic Mongol Rally for the charity MIND. Steve is from Bognor and Alec from Worthing, but spent many years living in Portsmouth. For those that aren't familiar with the challenge, it involves driving two-thirds the circumference of the world from London to Ulan-ude in Siberia, but unlike other rallies, for this you have to do it in a 1 litre engine old banger (the rules define it as "The car must be small and rubbish") plus the team must be completely unsupported and self sufficient.
Over 10,000 miles in a tiny car with no route, no maps, no GPS and no support crew…a true adventure. We met up with the guys before their trip and hooked them up with some Strong Island Clothing Co clothing it can get really cold in those mountains. Once the guys got back we caught up with them to find out how the really went:
How did you guys come up with he idea to take part in this rally?
We met in 2004 in the south of Thailand and became mates after realising we were both from the south coast! After having both narrowly avoided the Tsunami, we kept in touch and continued to travel and organise various adventures since being back in the UK. The rally was Steve's idea, after seeing a Reddit post about the rally. He suggested it to me during a trip climbing Crib Goch and felt we would be a good team as we were both pretty well travelled, but were always looking for the next big thing. We kind of saw this as the 'ultimate' and were keen to visit countries neither we (or anyone we knew!) had been to.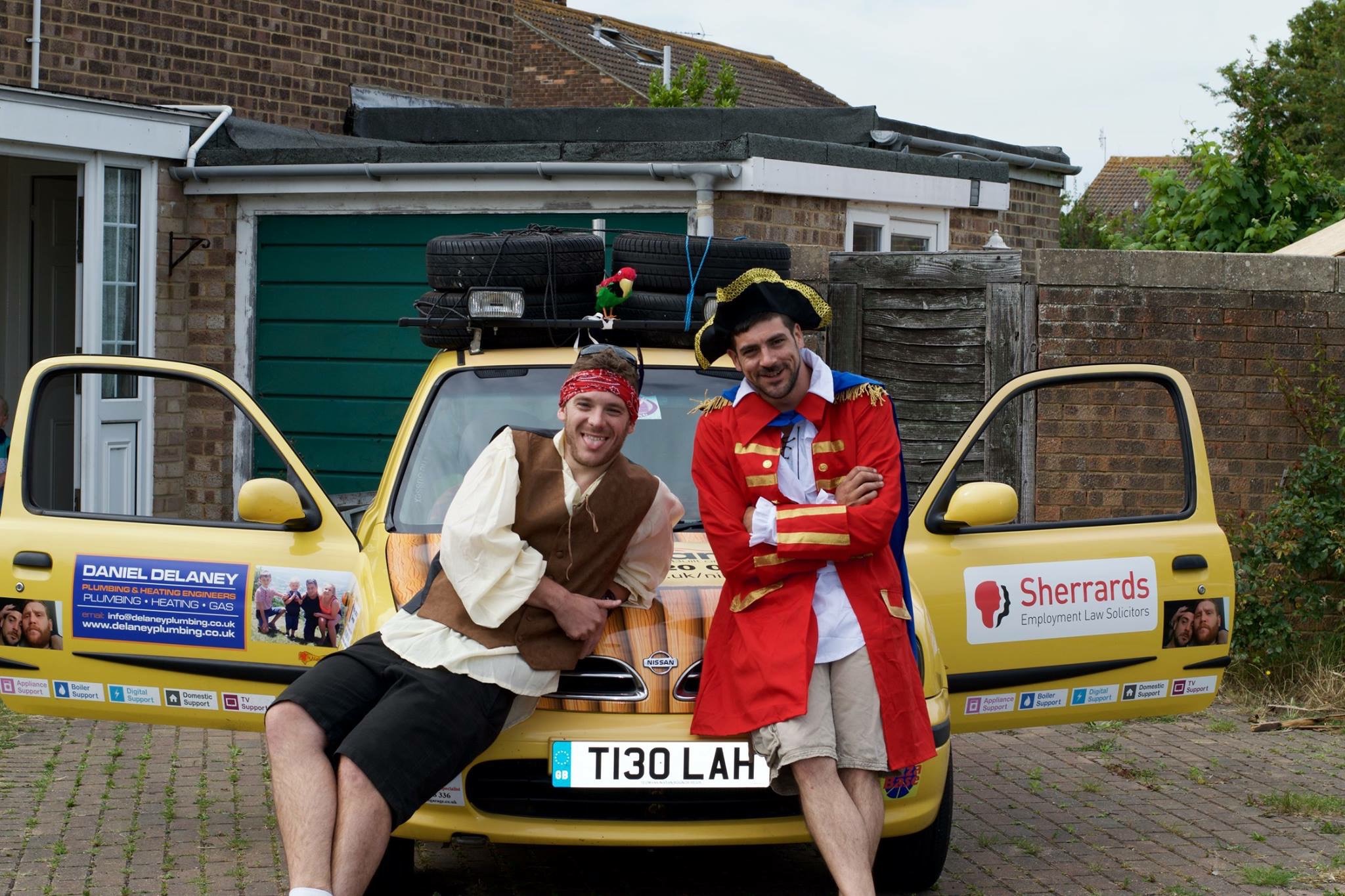 Setting off from Bognor.

How did you end up with the Micra? Was it modified for the trip?
The Micra (La-Lah, as named by her previous owner as she is yellow like the teletubby and also the last 3 letters of her number plate spelt LAH) was kindly given to us by Nissan Yeomans of Bognor Regis after we got in touch with local dealers and sought sponsorship. They did a cracking job of replacing some parts that we knew would take a beating, including adding a sump guard and new rear axle.

Fireworks in Dubrovnik, Croatia.

What was the route? Were there any places you were looking forward to? Any you were worried about?
There are 250 teams that take part in the rally (we were one of less than 100 that finished!) and there is no set route. Some teams drive through Ukraine and Russia, whereas we decided to take the more adventurous "southern route". This took us across Turkey and into Iran (and very near the Syrian border and bandit country!). After spending a couple of nights in Tehran, we drove across the rest of Iran and into Turkmenistan where we attempted "as many 'stans as you can". We followed the "Silk Road" and the Pamir highway (the highest road in the world, which at 4,300m is higher than Mont Blanc!) and also drove along the border of Afghanistan and China. We then smashed it up through Krygygzstan (still no idea how you spell or pronounce this) and then into Borat country, Kazakhstan! Then it was into Mongolia and finally, to the finish at Ulan-Ude in Siberia.
We were really psyched about Tajikistan and Iran, but also Mongolia just because it is so desolate. There weren't any places we were particularly scared of – but you could definitely feel the tension in the air at the Turkey/Iran/Syria/Iraq border. Afghanistan was beautiful!

The Western Himalayas.



Afghanistan.

It looks like you guys teamed up on some of the sections with other cars?
As there is no UK embassy in Iran, we had to pay for a guide from the Iranian Ministry of Foreign Affairs. To keep the costs down, we arranged to join up with a convoy of 3 other teams. Getting to the border on time proved a challenge and we had to do some big drives to ensure we were there on time! After that, there were other parts of the rally where we bumped into teams (they tend to stick out in their shit cars and there aren't that many other Nissan Micra's or Daewoo Matiz's in Mongolia!) and adopted a policy of 'safety in numbers'. The other people taking part where from all over the world, so it was nice to bump into an American team and prove that British people had the best music/banter/culinary skills etc.

Iran – Turkey Border.



Tehran, Iran.

Did you have any troubles on the rally, technically or with access?
The troubles on the rally were mostly driver error related. After smashing through the Pamirs and a few days of thinking I was Colin McCrae, it turns out Micra's aren't indestructible after all. We went to fill up the car at a petrol station, when the female attendant came rushing round shouting "Mister Mister! Big problem! Benzin!" I thought she was over reacting until I remembered that benzin is the Russian word for petrol, which was pissing out of the bottom of our newly ruptured fuel tank. We couldn't fix it and just had to accept we could now only fill it up 3/4 of the way (this was achieved by a visual test every time we refuelled and someone shouting "dry… dry…. WET…STOP!" This problem was further compounded when we broke our fuel pump, replaced it (without depressurising the tank) and lost our fuel gauge. This meant it always showed the tank as being full (which was impossible) so we never knew how much fuel was in the car. Luckily, we only had a mere 3,000 miles to go at this point. We also broke both rear suspension springs, which impressively bounced around loosely in the freshly punched holes they had made in the chassis and also the front right suspension, which meant we could no longer turn right. We couldn't fix the fuel pump and finished the last 3 days of the rally by breaking down every 10km's or so when we lost all power and then taking 5-10 mins to restart the car. It was brutal.

At the highest point of the Pamir highway, the highest road in the world. This is higher than the highest point in Europe.



These guys fixed our wheel for $1.

What was your favourite place to pass through?
Personally, Tajikistan and the Pamirs were a highlight. I also really enjoyed my time in Russia. The food in Turkey was amazing and I would love to go back to Croatia! The best driving roads were probably in Krygyzstan – however you pronounce it!

Afghanistan.



Up in the mountains.

How did it feel to reach Mongolia in the end? How long did it take?
It took us 6 weeks to reach Mongolia and we were so happy when we got there we drove out of the border celebrating the only way we knew how – by sitting on the roof whilst driving at 60mph on shit country roads, drinking vodka. When we actually made it to the finish line, we went out and got on it till the early hours… nearly forgetting we had to have the car at the scrap yard at 9am with all our stuff out of it. We did this absolutely smashed off our faces at 6am at the side of the road. I later found Steve asleep in the car, with a bottle of rum in one hand and all his personal stuff scattered on a Russian pavement. When I tried to wake him up all he kept mumbling was "we're not going to make the border in time, the whole thing's fucked…" even though we had finished!

Camels in Turkmenistan.



Bukhara, Uzbekistan.



Steve with Uzbeki women.

What did you do once the rally was completed?
Steve flew back to England and I took the trans-siberian express to Moscow. It was good fun spending 4 days on a train playing cards and drinking with the Russians! I then did a weekend in Moscow and flew back. That first proper shower and a pint was unbelievable. We are already planning the next adventure, though I don't know if anything can top this!
We were both so stoked to have been sponsored by Strong Island – it was freezing in the Pamirs and Mongolia and the jumpers/hats literally saved our bacon. We even lent some of our spare stuff to a team of lads from Northern Ireland who hadn't really brought anything but a couple of a pairs of beach shorts and flip flops. I'd say we might not have finished if it hadn't been for that – cheers!

Shitkharv – Tajikistan.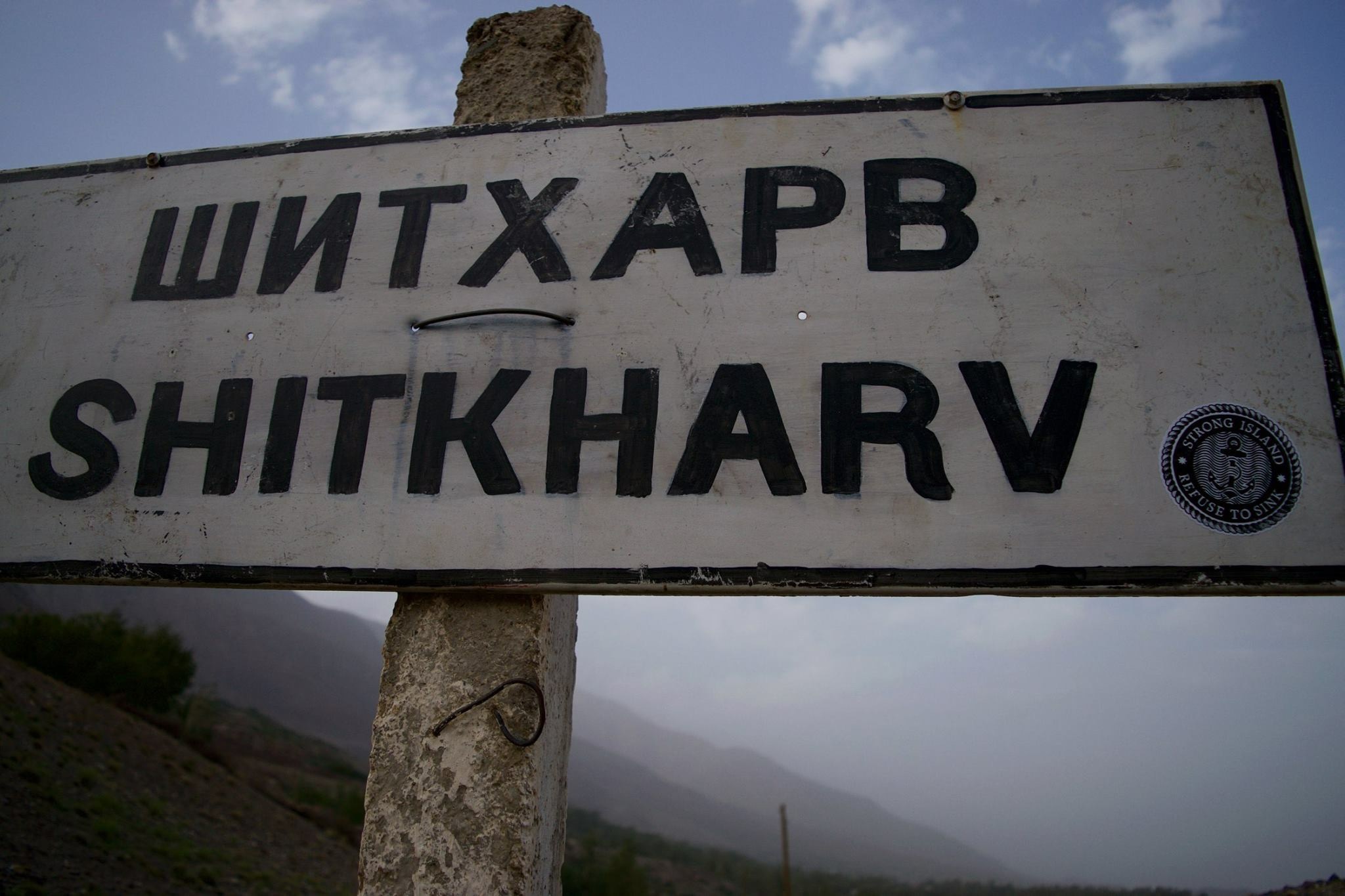 Shitkharv – Tajikistan.

How much money did you raise in the end?
Our current total raised for MIND is well over two thousand pounds and we are working on the film of the trip which will hopefully be out in Spring 2016.
Serious props to Steve & Alec for their fundraising and more than a little jealous of their once in a lifetime adventure. You can find out more about their trip and also make donations on their Just Giving page.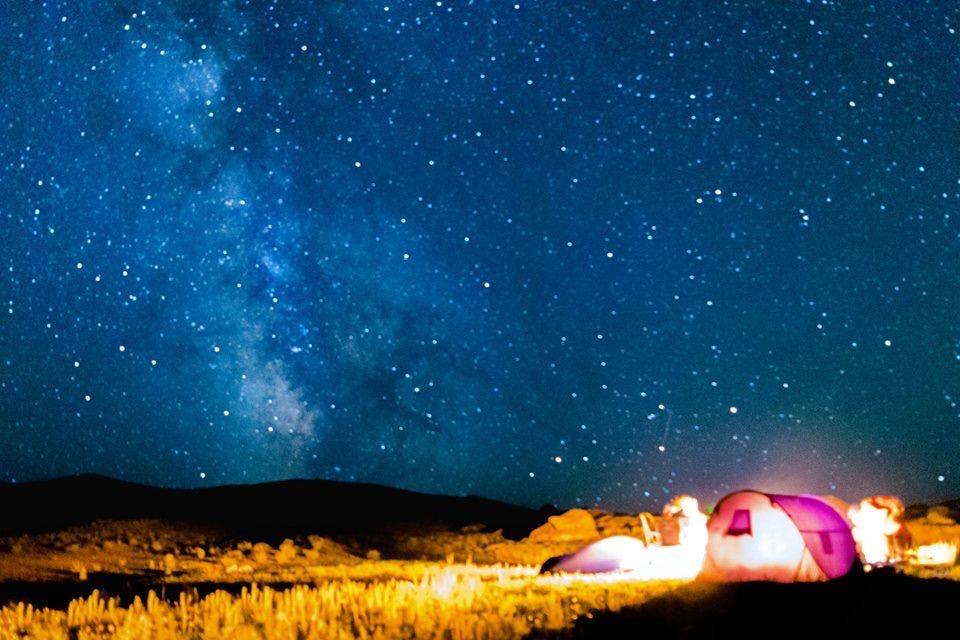 The beautiful Mongolian night sky.



Finish in Ulan-Ude.

---