This year we have changed the way we are compiling our 2014 calendar. Instead we are inviting entries of all themes all year round.
We will dedicate at least two of the months for images taken on Instagram. If you've taken a photo that you'd like to submit for consideration you just need add the hashtag #SIC2014.
We will still primarily be accepting submissions via email calendar@strong-island.co.uk.
This year the calendars will be available from mid November from the Strong Island online store and Southsea Gallery. I'd also ask that you keep 14th November free from 7pm, we'll announce why in late July.
This year we will again be supporting the Alzheimer's Society as well as another local charity which we will be announcing very very soon!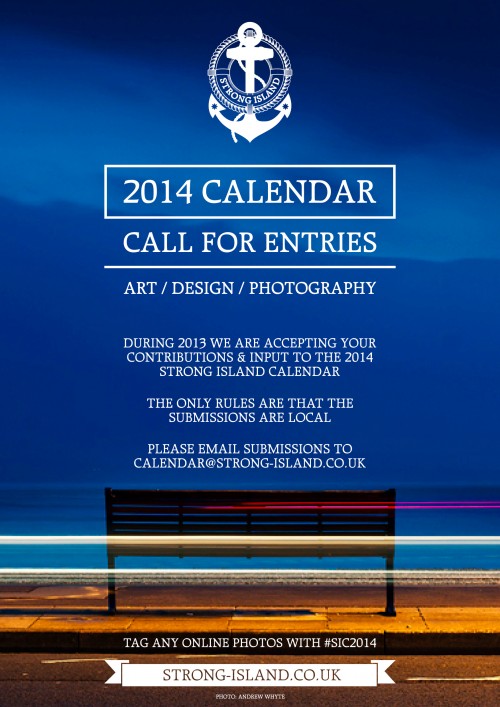 ---