Tonight at Bonzo sees the opening of our PRIMARY phoneography exhibition. Over the last 6 months we asked people from all over the city to take mobile phone photos based on the theme of three colours: blue, red & yellow. These three colours are key colours of the naval signal flags and we hoped that we could build up a photographic collection of images that represent the city and it's people. We had well over 500 images submitted by well over 100 different people making this one of the biggest community participation arts projects in Portsmouth and tonight sees all of these images exhibited in Albert Road.
The three walls of Bonzo will literally be plastered with these images, one wall for each colour. We will also be selling limited edition posters, one for each colour, with all of the money raised going towards the costs of the exhibition. We will also be announcing the winners of the competition too (about 10pm) with loads of great mobile phone and photography prizes to give out to the winners. Plus free food and booze.
We will be opening a little after 8pm so if you are going to the graduate show in the early evening we hope you can come down and join us after. See you tonight and a HUGE thank you everyone who helped get the word out there about the exhibition over the last few months, everyone who supplied prizes, Bonzo and most importantly everyone who submitted photos. See you tonight!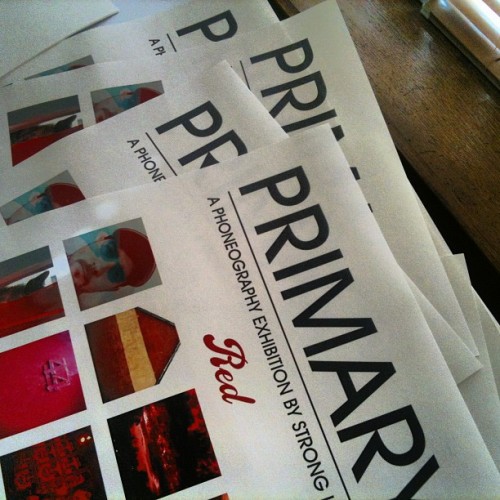 ---