Monk Jam is back and this time with a twist. Last year they held a day of street art, music and an indoor record fayre at Little Johnny Russell's on Albert Road.
Monk Jam 2 – They have carefully selected for your pleasure 20 artists from near, far and of varying choices in artistic application.
Each artist will be given the same brief and 72 hours to create a bespoke piece of wall hung art no larger then A2. Once the deadline has passed all work will then go on display in the Like a Tea Tray in the Sky gallery on Osbourne Road, Southsea. The public will then be able to cast their vote for their favourite piece.
The show will run from the 6th till the 11th of December and all votes will be counted and the winning artist will receive a special prize.
Throughout the week raffle tickets will be on sale for all the pieces will be up for grabs, perfect timing for you to win a special one of a kind xmas present for loved ones. The first 20 raffle tickets sold will also receive a limited addition hand pulled silk screen print of the event poster, so get in quick to get yours.
This is going to be a 'not to be missed' event. Check out their Facebook to keep in the loop.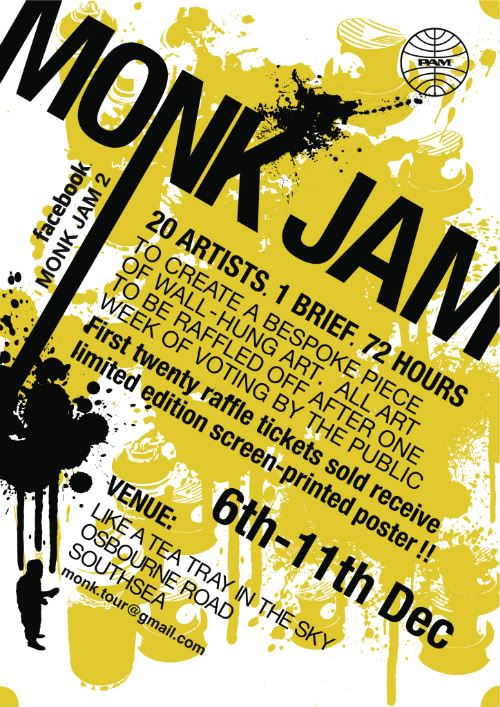 Last years event
---