Anyone who knows me will know that I live for friendships, creativity and my city, so the return of Victorious Festival is something for me to be excited about. While many will be drawn to the headliners I wanted to showcase three artists who for me, are a must-see over the weekend.
Fleetingwood Mac
I could not be more excited about watching these guys this year. Fleetingwood Mac are the ultimate tribute band to the much-loved Fleetwood Mac. A band that you will see popping up all over the place, especially if you reside in Sunny Southsea.
The original band whacked out some absolute belters, total classics that Fleetingwood Mac do complete justice in covering. Tunes like 1977's Go Your Own Way and 1969's Albatross are songs I remember growing up with at various parties. Screaming out the lyrics with pure bliss.
They are a band I always adored growing up and I am so happy that this group of modern artists took it on and respected each song they cover. They offer the chance and opportunity of nostalgia and are such a great group to watch in their own right.
I am a big fan of the stunner that is Leonie Gale and find her ability to be so flexible with her voice a real treat to listen to. She has the power to take on any stage she graces and her vibe is nothing short of electric. I love watching her sing and the bands she leads vocally.
The musicians in this group are so varied, nailing difficult sounds and instruments to achieve those classic songs that we all know and love. It is so fun to follow them on social media, to see their rehearsals and listen to new tracks. The good times they have is why this band work. They are really well connected as group and are professionals who are all about having fun with music they have a passion for. You get all of that fun and love for the music on stage when you watch them.
You will almost defiantly hear, Gold Dust Woman, Paper Doll, Black Magic Woman and Little Lies at any gig they put on. Some of my absolute favourite tunes!
They have played so many venues and are booked up for gigs in September at, The Forum in Tunbridge Wells, Esquires in Bedford and Hobo's in Bridgend so there are lots of chances to catch them. The best place to see them will of course be at this year's glorious Victorious Festival on the Comedy Stage on Saturday at 18:45 pm.
Don't miss out! They are so worth a dance to!
Amba Tremain
Ok, so no Victorious Festival would be complete for me without going to watch Amba Tremain. She is there every year singing her little heart out with that bold voice of hers.
I have no clue when this woman sleeps because she seems to be gigging everywhere all the time. She studies, she's a professional Photographer, a Music Teacher. The list is endless. You name it, this girl is doing it and she just blows my mind with her diversity.
On stage, Amba is possessed. Her rawness and engagement with music are too beautiful to watch. She owns what she is singing and as a writer her passion beams through her vocals. She is glamorous and bubbly and soulful and I love listening to her live.
One of the big things that comes through with Amba is her drive. There is not often a day when I don't scroll through my social media and see her pop up several times either rehearsing in her kitchen at home, live lounging it, promoting something new she has coming up or advertising another project she is investing her time in. A very busy and signature lady with so much going for her.
As a local music lover, I am really proud of our creatives, proud of the individuals that push music and keep that industry going for our amazing city. Amba is one to be cherished. Spotting her down at the bandstand on a sunny Sunday or singing Christmas carols in Gunwharf Quay, just sort of make you feel like you are home. An incredible character with a voice that you recognise and can't help but boogie to.
Catch her one the Acoustic Stage at 3pm on Saturday! See you there!
Percival Elliott
I will most defiantly be waiting at the Casemates stage on Saturday just before 1pm for these guys because they are swell! An incredible band to see on stage with mad energy and big personalities.
These men have been described as, 'The most exciting band I have ever been involved with.' by Lawrence Crown and 'A band that will save your soul' by RedGuitarMusic.com.
I am a big fan of their voice not only literally but with what they are trying to achieve as artists. They have a unique style and story and are continuously pushing boundaries with their sound.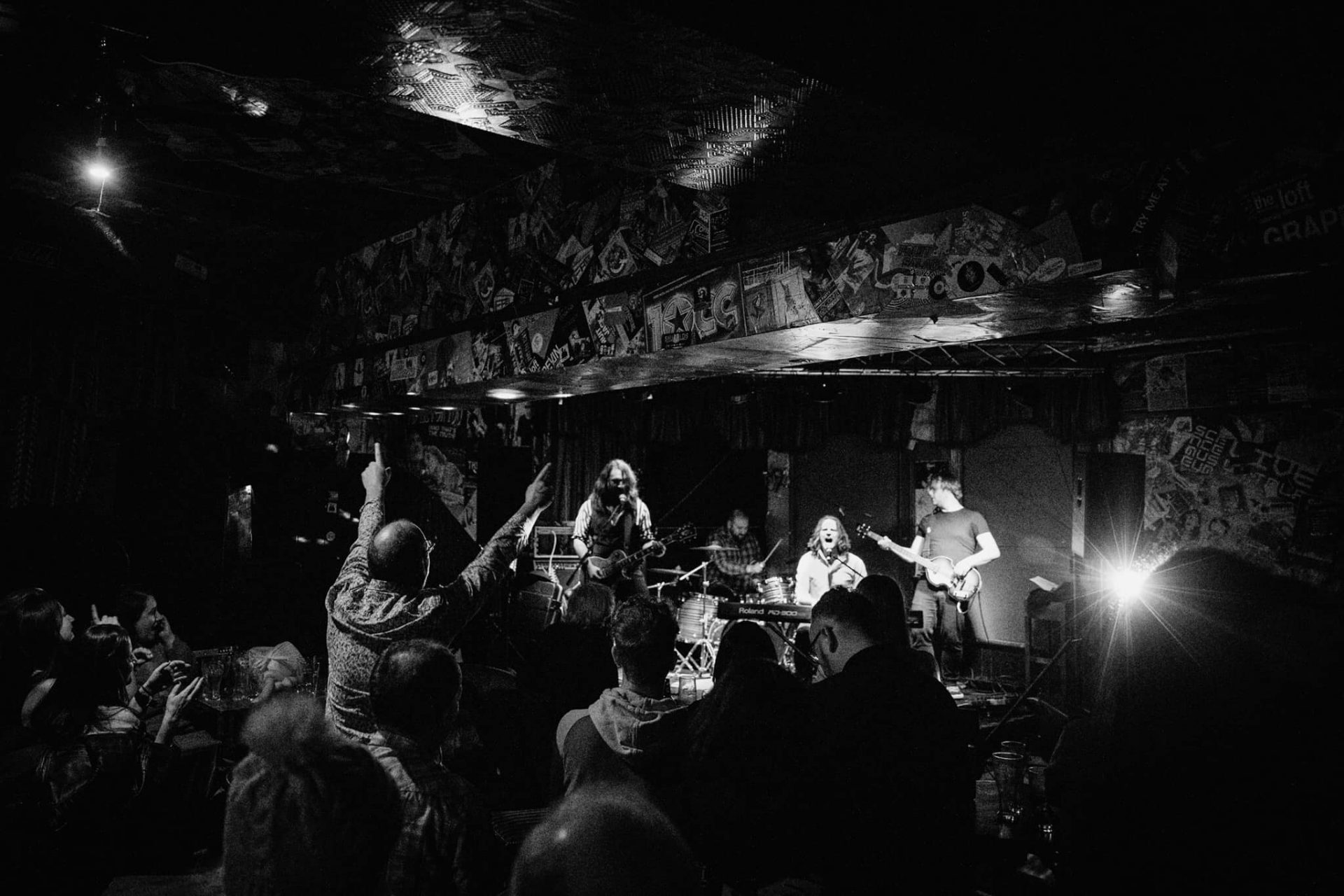 Catching them at local events like Southsea's Ice Breaker Festival is always a must. They are a loved go-to band that will always be on my must-see list at that event as well as Victorious with there regular, yearly slot.
As a group, they have a powerful dynamic and friendship and that along with their stage energy makes them fascinating to watch. I love watching groups that throw themselves into the music, whose bodies convulse as they play an instrument. It is the soul you want to see in what they deliver and these guys deliver.
Go and check them out and hook up with them on social media to see more about what they have coming up.
Photos: Strong Island Media, Fleetingwood Mac
and Tony Palmer
---